The sports bra colossus, Nike, has made tremendous efforts to produce extensive sports bra fitting for women. It is like a soft tissue robot called "Brabot".
During her 50th anniversary, which was held recently in Los Angeles, the sportswear brand inaugurated " The Future 50″, a three-day event designed to showcase the ways Nike is enhancing its products for women.
It entailed manufacturing a boob robot, or a "Brabot", as Nike often called it. Like the tender tissue of the woman's breasts, this innovative technology enhances comfort using this sports bra.
The "Brabot" is only one of the innovations Nike has made; the "thermoregulation mannequin" named "Haley" is another of her innovations. Haley is a robot that sweats to test its products.
"We know more about the female body than ever before," reassures Nike's women's researcher Dr Bridget Munro at the 50th-anniversary event, per Well + Good. "Our investment in women's research, sport science technology and data visualisation give us the ability to understand her needs better and create the best products possible for her."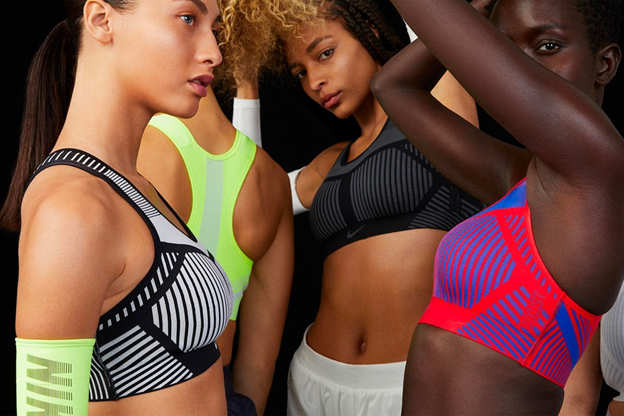 The sportswear brand first designed a plus-size range, providing customers with sizes to about 3X in 2017. Presently, Nike has disclosed that it will broaden its range of sizes for leggings from very small to 4X. Also, sports bras will be available in more than 70 cup sizes and three unique support categories- light, medium, and high.
The new technology also gives Nike a better understanding of how the "bra affects her breast tissue, where she sweats and gets hot, how she moves, her movement efficiency, where she experiences discomfort, how she feels." The new invention aligns with Nike's ethics of designing products that would be fit for everyone.
In 2019, the company unveiled plus-size and para-sport mannequins at its flagship store in London, a well-calculated move that gladdened customers' hearts.
Last September, rapper Megan Thee Stallion collaborated with Nike in an attempt to support women on their fitness journeys. The "Hot Girl Summer" crooner disclosed her partnership with the sports brand on social media when she disseminated a video where she was talking about her own experience with sports and fitness.
"People like to tell us what we can and can't do," she said. "But we ain't hearing that. Real girls know, no one can define us but us."