Orphaned at an early age, Hadiyah-Nicole Green was raised by her aunt and uncle in St. Louis, Missouri. In 2003, she earned her bachelor's degree in physics at Alabama A&M University.
Upon her graduation from college, Hadiyah's aunt, who had raised her from age 4, informed her that she was suffering a kind of cancer, which she referred to as "Women's Cancer", never really specifying the type. She subsequently refused to go through cancer treatment, and Hadiyah as her caregiver, witnessed firsthand the life altering effects of cancer and how it destroys the human body. Three months after that, Hadiyah's uncle was also diagnosed of cancer, and though he went through the treatments, she also got to see the awful side effects of cancer treatments.
Hadiyah's uncle lived on for ten more years, but having seen both sides of the coin, she figured there had to be a better way to treat cancer. She thought of a satellite, and how it can spot which way a dime is faced, all the way from space. Applying her knowledge as a physicist, she thought that the same specific location technique could be used on cancer tumors and this motivated her to enroll in grad school, on a mission to find a better way to treat cancer.
Hadiyah proceeded to the University of Alabama, Birmingham, where she started her nanoparticles (inorganic materials – a microscopic particle of matter that is measured on the nanoscale, usually one that measures less than 100 nanometers) research. She earned a master's degree in 2009 and a Ph.D. in 2012. While conducting her doctoral research, Hadiyah developed a method to insert nanoparticles into cancer cells but not healthy cells, allowing them to be destroyed by lasers. She spent seven years, developing the treatment and same to get her PhD.She subsequently tested the treatment in animal models and the treatment worked on them.
Dr. Hadiyah Nicole Green was awarded a US$1.1 million cancer research grant through the Veterans Affairs Historically Black Colleges and Universities Research Scientist Training Program to help her continue her innovative research and the groundbreaking work she has started to battle the disease. Since then, she has successfully developed two cancer treatments, focusing on tumor shrinkage/ regression, and monotherapy (an enhancement of immunotherapy, and an interface with personalized medicine) respectively. She still needs more funding to enable her complete her mission and make the treatment available and accessible to everyone.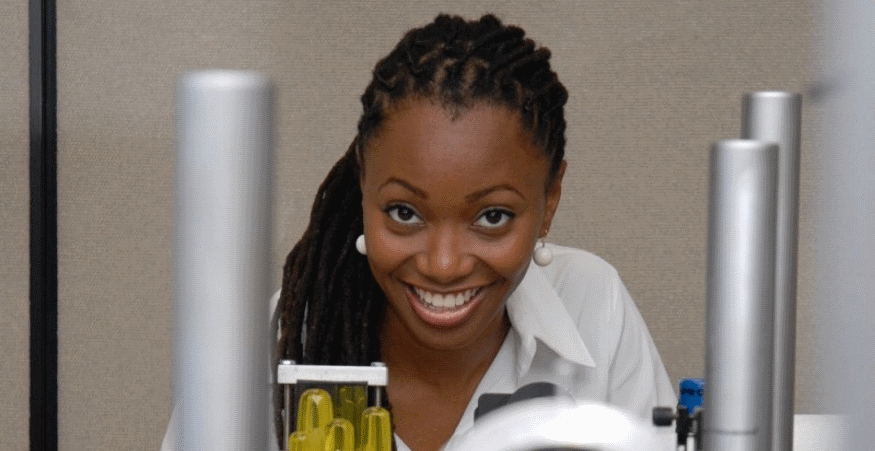 Dr. Hadiyah – Nicole Green is currently a professor at Tuskegee University, the second black woman and the fourth black person ever to earn a doctoral degree in physics from The University of Alabama Birmingham.
Though she is fast gaining media attention and taking on the growing responsibilities that come with it, the woman of colourstill makes time to speak at schools, and to the youth; she encourages them towards the field of science and reminds them that it's important to know that our brains are capable of much more.