To fulfil their corporate social responsibility as required of every organisation, the Authority National Petroleum Authority (NPA) Ladies Association has donated food items and undisclosed money to inmates of Village of Hope.
The items, including foodstuffs such as meat, fish, tomatoes, rice, oil, four burner gas stove, exercise books, T-rolls, soft drinks, biscuits, hand sanitisers and nose masks, are part of the worker's contribution to the Home, especially at a time of merrymaking.
The outgoing Chairman of the Association, Madam Ayi Yakubu Zakariah, told reporters they recognised the hard work operators of the Home are putting in to shape the future of the children, most of whom were rescued from the hands of human traffickers on the Volta Lake.
She was optimistic that the items would be put to good use and expressed the Authority's desire to do the best it could to ensure the children were given adequate support and care.
The Deputy Managing Director at the Centre, Mr Kweku Sarkodie, who received the items on behalf of the orphanage, assured the NPA that the students would be given the needed support to ensure they become good citizens.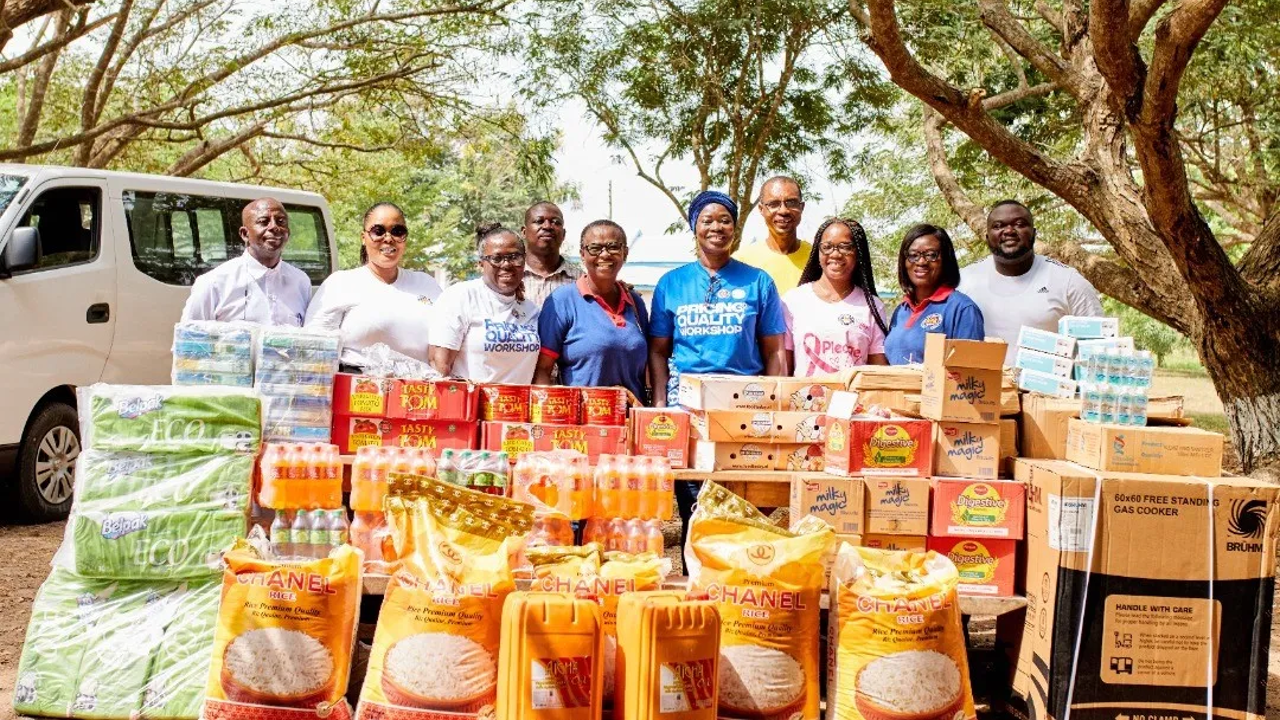 He said most of the students are educated to the level of University, and this year alone, 15 of them have been admitted into various Universities in the country, bringing the number to University from the Centre to 60.
Mr Sarkodie was grateful to NPA for his continuous support over the years.