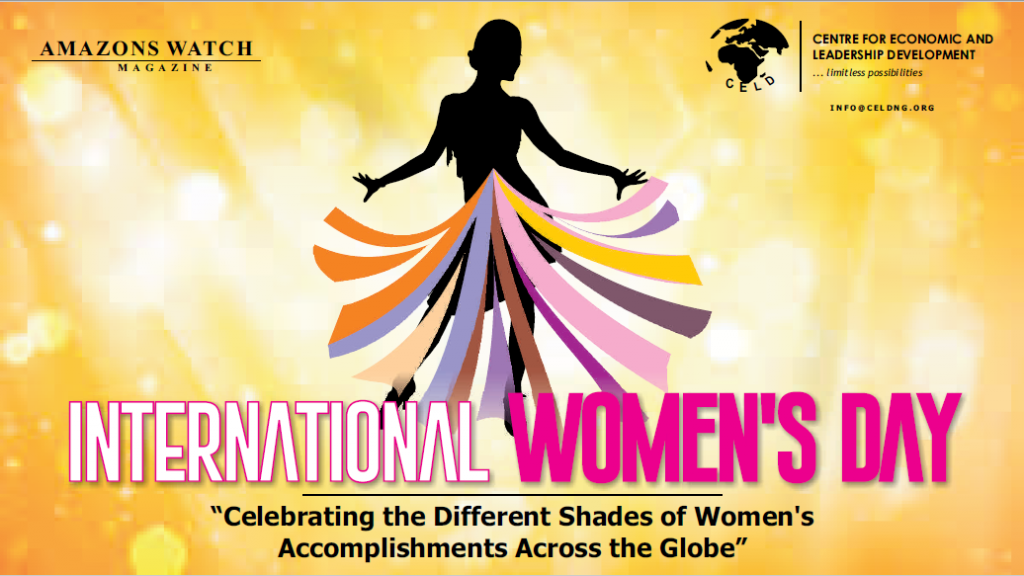 As we
commemorate International Women's D
ay, the Amazons Watch Magazine and CELD wish to celebrate the different shades of women's achievements all over the world. Women who fought for change and so many noble causes in their communities; women who held the fort in their families and communities; women who made and continue to make history, treading uncharted waters and leaving a trail of examples for upcoming women to follow.
This month of March, we choose to celebrate these women in a poem, written by our editor.
To all women out there, please read on, this is for you:
Today, I choose to celebrate women the world over
I celebrate the Inventors
I see Grace Hopper and Stephanie Kwolek
Who? You ask. I bet their names sound Greek
How many female inventors do you know by name?
When men tell the stories, they keep the fame
Today, I sing a song for women
Whose exploits have brought us gain.
I celebrate the politicians
I see the likes of Ellen Johnson Sirleaf and Hilary Clinton
Who came in a skirt rather than a tuxedo
With chances they knew was anyone's call
Wouldn't they be better at answering phone calls?
And letting the men know when to stop by for dinner?
They knew it would be tough but they dared to succeed
Amidst tears and all which gave them nicknames
Their names deserve to be in a song
Today, I raise up my voice to sing their praises!
I celebrate the Entrepreneurs
Those who dreamt big and let their passions soar
Who knew doing otherwise will leave them Nillonaires
And so, they challenged the status quo
Rising early, knowing ''there is much to be done''
Making bold moves and raking in the profits
No liability zone is her watchword
She toiled day and night and now is successful
As she provides jobs for countless others
Who will begrudge her as she smiles to the bank?
Let my tongue be stuck to my palette if I choose silence
Today I sing a song for all female entrepreneurs.
I celebrate the white-collar workers
Who often have to work three times as hard to be recognized
With a glass and pay ceiling looming over her as a cloud
She fights in this turf with a hand tied to her back
And when she makes a valid point – she is too assertive
While her male colleagues are very confident.
Though diligent with a pedigree marked with achievements,
Her authority is often undermined because she comes in a skirt.
And even as nature gifts her hormonal surges and period pains
She has to wear a smile through her grimace
Exhausted, she is home at the end of the day
But often, as mother, her day is just beginning
Yet, she lives both lives perfectly balanced
Which makes her every attainment weighted in gold
Would it not be injustice if I left them out?
I sing the song for working women today!
I celebrate the stay-at-home mums
Who may lack might or intellect
But chose to dim their light for others to shine bright
Her toil day and night mostly without pay
Busy with drudgery on a daily basis
The wellbeing of their family is enough wage, they believe
They often have to bear the sneer and grunts from their circle
To their partners and friends, it seems, they just love whining
'After all they rested all day', these ones often reason
If you know the burden these women bear
Then join your voice in this song of mine!
Kembet Bolton
March, 2020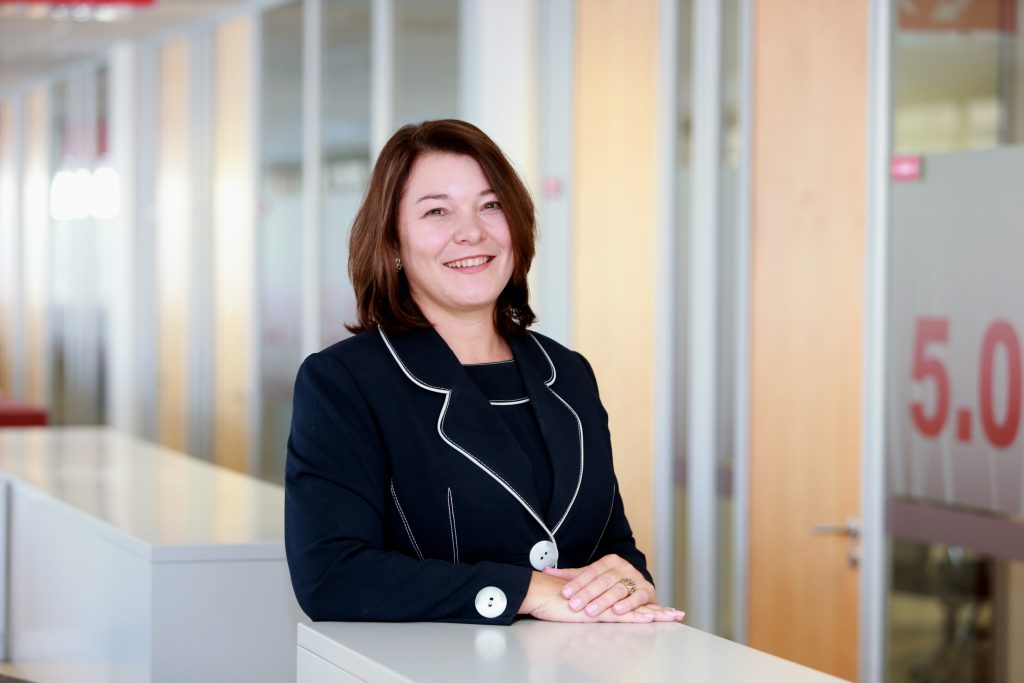 In line with the Amazons Watch (AW) Magazine 2020 vision of showcasing diverse perspectives, insights, strategies & case studies that will challenge women at all levels across emerging economies, to tread uncharted waters and scale new heights, we are excited to bring you our brand new segment- 'The Spotlight'.
The Spotlight was designed to follow and track the activities of the Magazine's/CELD's Honorees and GWL Hall of Fame Inductees to showcase and spotlight their new achievements and heights attained. The aim is to inspire more women as change leaders as well as congratulate these amazing women for their continuous and undying contributions to society.
On this first episode, Reinette van der Merwe, aka 'The Only Woman in the Boardroom' is on 'The Spotlight'.
Let's take you through the journey of what Reinette has been up to.
Reinette van der Merwe received CELD's Global Inspirational Leadership Award and was also inducted into the CELD Global Women Leaders Hall of Fame, at the 2019 edition of the South America, Africa, Middle East, Asia Women Summit (SAMEAWS 2019) which held in Dubai-UAE last November 2019. The award was conferred on Reinette owing to her contributions to the growth of the financial services sector in the Southern African Development Community(SADC), as well her role in strengthening financial inclusion across the African region.
She currently serves as the Managing Executive, Relationship Banking Products' at ABSA Group, and is the immediate past Managing Director of Barclays Bank Botswana.
For more than two decades, Reinette has made immense contributions to the banking industry in Africa and risen over the years to be one of the region's finest and formidable professionals.
She is quite popularly referred to as the ''only woman in the boardroom'', a phrase she used to describe the gender disparity that exist in top management of organizations she has worked for.
The Amazons Watch Magazine had followed Reinette since she received our well-deserved award in November 2019, and found out that the hard working, resilient Reinette was not restricted to the boardroom as she is also a humanitarian who has taken it upon herself to make a difference in the lives of those in need.
Reinette van der Merwe and Linda Tolkens recently initiated a soup kitchen where they provide approximately 150 underprivileged people with soup and bread in Kingfisher Avenue on Tuesday mornings. This laudable initiative by one of our own inspirational women, expanded rapidly and now has a handful of volunteers assisting with the distribution and cooking of the soup.
It is noteworthy that the free and nutritious meals are funded from their own pockets, though they receive support from New beginnings.
Reinette explained further that the initiative was meant to give hope to the people who tend to lose hope so quickly. According to her "Serving the hungry is a call from the Lord and we wanted to reach out to the people who need help. It's not just about the food; we want to spread hope and His word.
Alongside the distribution of food is often distribution of copies of the bible.
From the onset, as far back as her childhood days, Reinette had set her mind on being a leader and was determined to be one as she once said- ''I never thought I'd end up where I am now, but from the time I was a child, I wanted to become a chartered accountant and then one day become the chief financial officer of a company.'' Today, Reinette has achieved more than her dream.
We love the new initiative by our Amazon; it highlights why she wears our crown in new ways, and hence on 'The Spotlight'
Way to go madam Reinette.