Everyone deserves that opportunity to kick back and relax; do you think it's that time? Here's a great location to visit. Chiang Mai is situated at the foothill of Northern Thailand.
Located 700 km (435 miles) north of Bangkok in a verdant valley on the banks of the Ping River, Chiang Mai (which means New City) was founded in 1296 as the capital of the ancient Lanna Kingdom. Today it is a place where past and the present seamlessly merge with modern buildings standing side by side with venerable temples
Surrounded by lush countryside and mountains, Chiang Mai greener and safer than its capital – Bangkok and is also one of the topmost picturesque places to visit. Although it has a significant expatriate population as well as cosmopolitan residents, the location can also boast of over 300 Buddhist temples and an array of vegetarian dishes and yoga styles.
Chiang Mai is a land covered in misty mountains and colourful hill tribes with lots of places to explore a treat and have an authentic Thai massage or cooking course. For the collectors, its wide array of handicrafts and antiques provide great additions to your collection
First Time?
There is so much to see and do around Chiang Mai, that it may seem a little overwhelming to first-time visitors. It is also a historically and culturally interesting city which has given it the fitting nickname as the "Rose of the North".
Where to stay?
Chiang Mai is quite a large place, with a lot of options when it comes to hotels. Narrowing a choice of hundreds of properties down to just the one that's perfect for you can be a challenge, but knowing your budget, location preference and style can help you decide the best fit for you as you prepare to embark on your adventure through the "Rose of the North"
Where to Eat?
Chiang Mai's dining scene is outstanding with a wide array of excellent choices that range from first-class fine-dining restaurants with international menus to little local joints specializing in the area's unique and tasty cuisine. Chiang Mai food is especially remarkable, with an emphasis on small shared dishes. Don't forget to try to delightful khaosoi while you visit!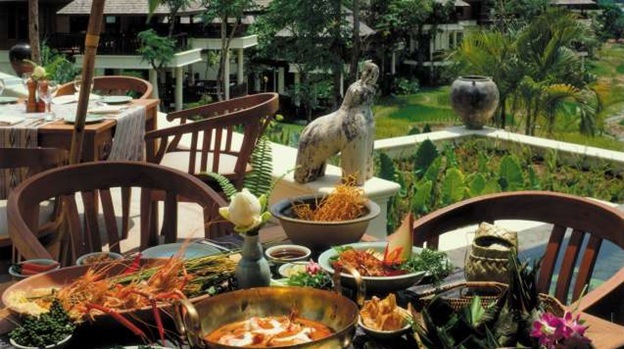 Where to go?
The historical city of Chiang Mai is quite a diverse place, with different neighbourhoods each having very distinct personalities. At its heart is the beautiful Old City. Outside its almost perfectly square moat and ancient city walls is the bustling Night Bazaar, the peaceful Riverside, and the modern Nimman Road. All these places prepare your mind for a wonderful experience in Chiang Mai.
Where to shop?
Bargain hunters rejoice! Chiang Mai has among the best selection of street markets from anywhere in Thailand. It's also home to many unique handicrafts and designers, offering goods very different from those available elsewhere in the country. While perhaps a little lacking in malls, the city has a real artisanal vibe and a greater variety of boutique stores.
By Anerobi, Chimezie Lotachi