From my work in the culinary industry across Africa, I noticed that we have very few women in the top kitchen jobs, and very few female professional chefs step forward to take part in our Mastercook Chef's competition, so I decided to go out and look for female Executive Chefs and ask why so many women seem to take a back seat in the professional kitchen.
In our search for female chefs, we met Eugene Karena Middleton who is Executive Chef at Protea Towers Hotel in Lusaka, Zambia. The 27-year-old featured on the judging panel of the Mastercook Zambia season two show.
Eugene has had a love for food since she was a child. Raised by her grandmother who loved to cook, Eugene was always in the kitchen learning different dishes, so it was a natural choice for her to attend the Prestigious International Hotel School in South Africa and train to be a chef.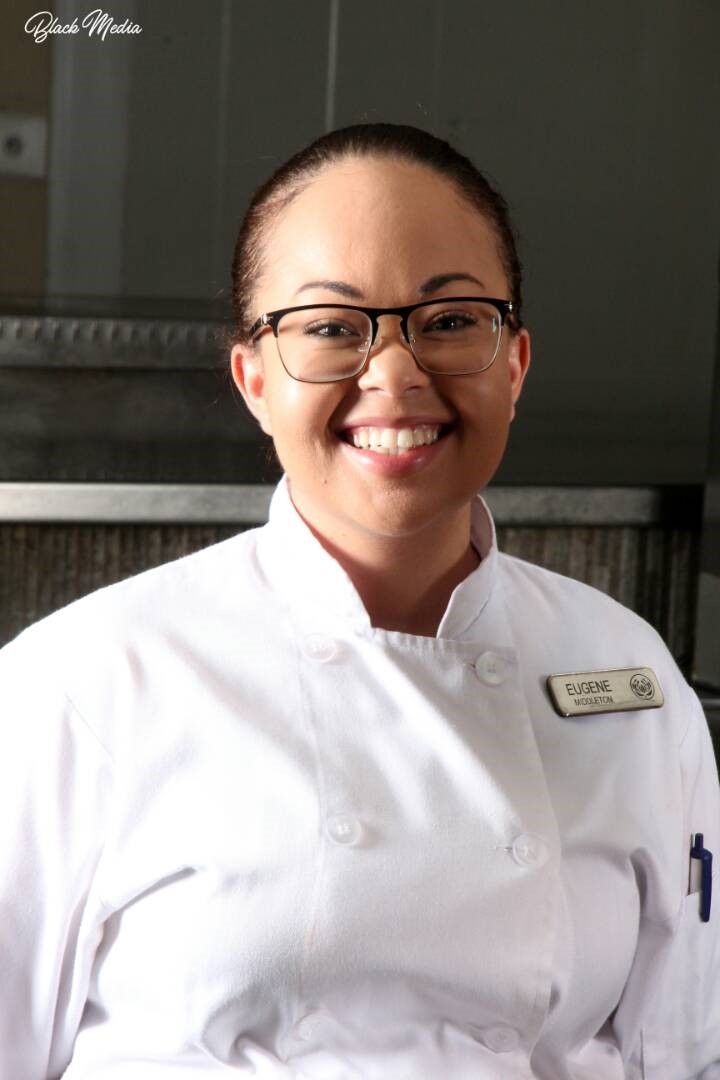 In our part of the world, Culinary studies have long been thought of as a course taken by people who didn't do well in school, but it's a very tough and demanding career, which can also be quite lucrative. To say that a culinary course is tough is an understatement when Eugene joined the course they were 20 students in the class and only 3 students actually graduated! Fees for a 3 year diploma are about the same as the cost of a general business degree.
With the growing popularity of TV cooking shows, travelling chefs, Celebrity Chefs and the demand for new tasty and healthy gourmet foods, it is no wonder that many men, and now women are choosing to take up careers in culinary.
Eugene got her first big break in her career at 22 years old. Moving to a foreign country and setting up a brand new commercial kitchen at one of Lusaka's busiest hotels.
Her job includes preparing and planning the menu, managing staff, and conflicts in the kitchen, financial planning, and budgeting, managing suppliers, mentoring and coaching junior chefs. Her job description also calls for her to get in the kitchen to cook food herself if needs be. It may sound like a woman's job, after all, it involves food and cooking, but it's surprising how many women shy away from the Top jobs in the commercial kitchen.
Being an executive chef is demanding and stressful, tempers can be high in the hot and mostly small spaces. It takes dedication and drives to work long, awkward hours and there is a need to be creative and passionate about the food you cook. As in all demanding careers, a woman needs to put in 150% to be recognised in the culinary field.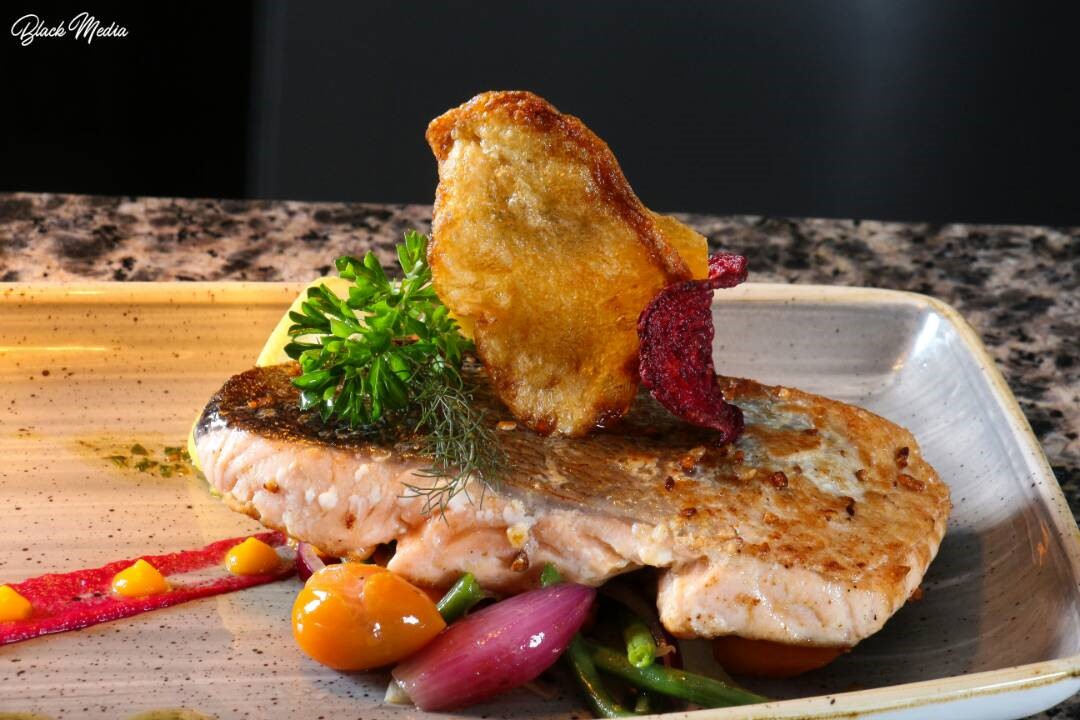 At just 27 years old, Eugene has built up the Protea Towers restaurant to award-winning status. The fine-dining menu she designed has received rave reviews from foodies from across the world. Eugene is proof that women can in fact ' lean in' even in the culinary world.
Thinking of a career in the food industry? Don't be intimidated by the men with big egos who seem to be running the industry. If Eugene could break through the glass ceiling, so can you.
Be brave, be passionate, be determined and don't let anyone tell you that being a chef is not a challenging and fulfilling career. In the professional kitchen, only you determine your worth and how far you will take your career!
*Have some new food ideas/recipes or new restaurants/events you would like to share? Let's interact, email me on Abigail.Mbuzi@gmail.com and let's talk about all things food.
About the author: Abigail Mbuzi is a foodie. Founder and Motivator. She runs African Sunsets Events, marketing, and promotions and is Creator and Executive Producer of the Mastercook Tv shows, Editor in Chief of the Mastercook recipe magazine and teaches cooking classes for kids and adults at the Mastercook Academy in Lusaka, Zambia.