Nature is such a beautiful sight to behold. The serenity, freshness and calmness never ceases to amaze us, humans. Travelling for sure opens our minds to realizing how big the world is and how small we are, the humbling effect is another experience altogether. Travelling for vacations and touring parts of the world are two activities that a lot of people enjoy. The amazement that comes from seeing places for the first time, the vast green lands and vegetations, the waterfalls, the animals, the intercontinental dishes are all just thrilling experiences we should have at least once or twice in our lives and, Nigeria is not left out on having some of the world's most remarkable tourists attractions. If you're looking for a blend of adventure and serenity, don't worry, we've compiled for you 4 tourist centres in Nigeria that are absolutely beautiful. These are sure to leave you with a lasting lifetime experience.
Obudu Mountain Resort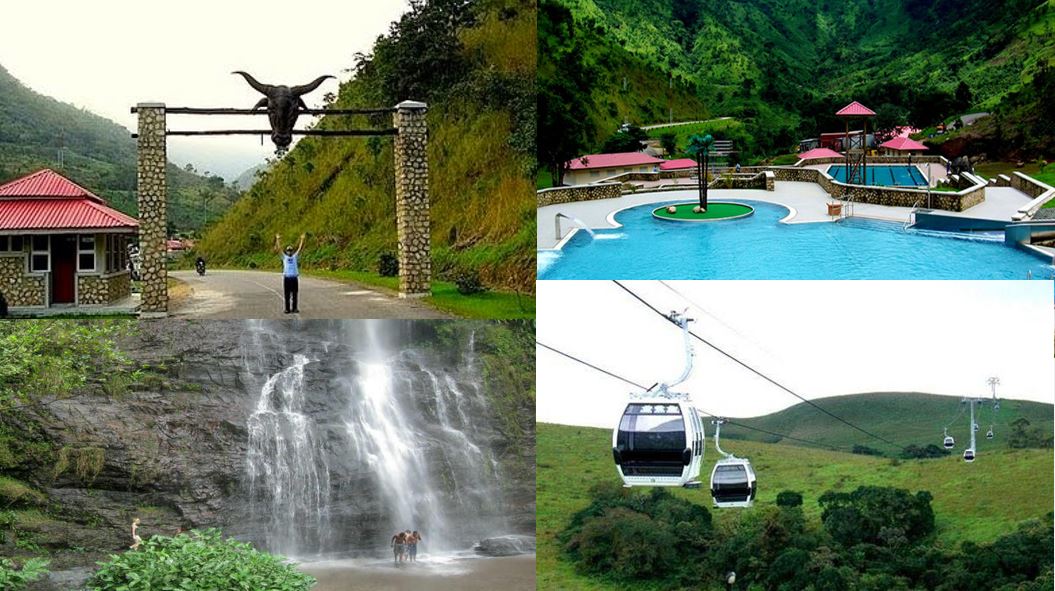 Obudu Mountain Resort also known as Obudu Cattle Ranch is one of Africa's most spectacular tourist destinations and a must-visit tourist Centre in Calabar, Nigeria. The temperature, weather and peaceful Mountain expanse are truly remarkably. The resort welcomes visitors and tourists all year round, the resort features an international mountain race competition usually in November. This race is known as the world's richest mountain race because it has the largest total prize money to be won from any mountain race in the world. How awesome would it be to comeback from a vacation as a winner? It also features the Calabar Carnival in December. Obudu's landscapes are truly unique, with clouds rolling into the peaks, valleys and mountains encompassed in soft green grass carpeting, with incredible sunsets and sunrises. It has a cable car system which is believed to be the longest in the world. There are also sites like Grotto, a cold-water spring, and Holy Mountain, a slave refuge post. Obudu is highly recommended for people who love country getaways, mountains and nature. If you are only able to visit one of these tourist centres, it should be this one.
Whispering Palms Resorts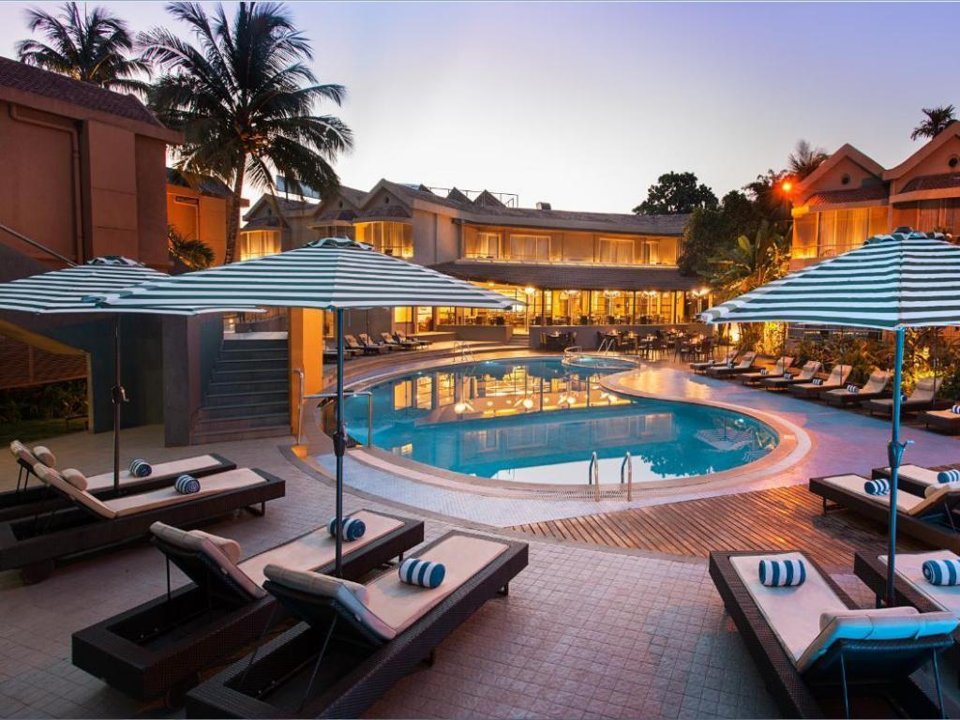 If you're looking for a family getaway spot, romantic holidays for you and yours or just a place for some peace and quiet for you to enjoy alone, Whispering Palms has to be your next stop, it is one of the most beautiful and serene tourist attractions centres in Badagry, close to Lagos Nigeria. It is exciting and surprising to know that despite how busy and noisy Lagos is, you can find this peaceful somewhere. The roads within the resort are full of palm kernel residue, coconut and palm trees, a captivating sight to behold. The vast outdoor bar, sand beach sit-outs and fantastic lagoon view offers you the chance to unwind and relax. The hotel is built in a lush green environment by the sea. There is also a mini zoo and museum where people can view some animals and birds, beautiful carvings depicting Nigeria's history and culture, fascinating thatch houses and excellent sports and fitness facilities.
Yankari National Park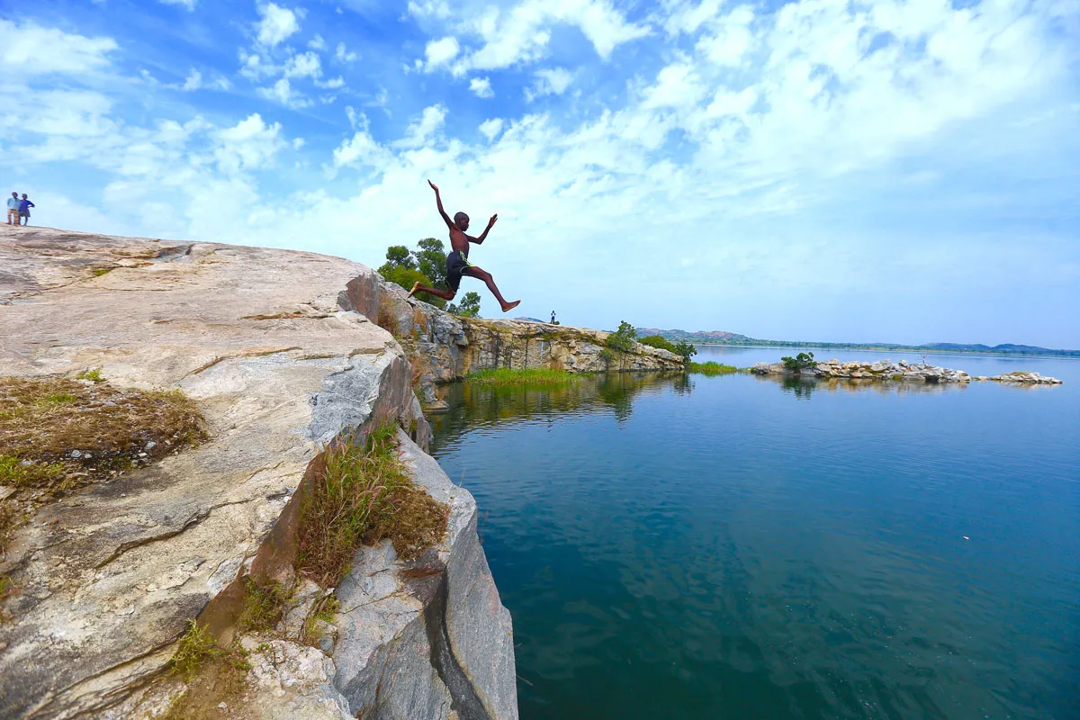 Who doesn't love wildlife and some adventure! this tourist center has that in abundance? Yankari always leaves everyone who visits there in awe. It has a magnificent natural spring called Wikki warm spring, which flows from limestone rock. Wikki has a rare and attractive colour. There are also safari rides from where one can sight a variety of wild animals – buffalos, elephants, hippopotamuses, lions, gazelles, bushbucks and monkeys – in their natural habitat. You could also go swimming, sightseeing and hiking, enriching one's vacation all the more and making the visit memorable. However, one vital thing you should note is that the most appropriate time to spot these animals is around late February to late April, as the majority of the animals would have migrated to dryer regions during the rainy season. Also, it will be equally difficult to commute by road as a result of the wet soil. Make sure to schedule your visits before the rains come.
Lekki Conservation Center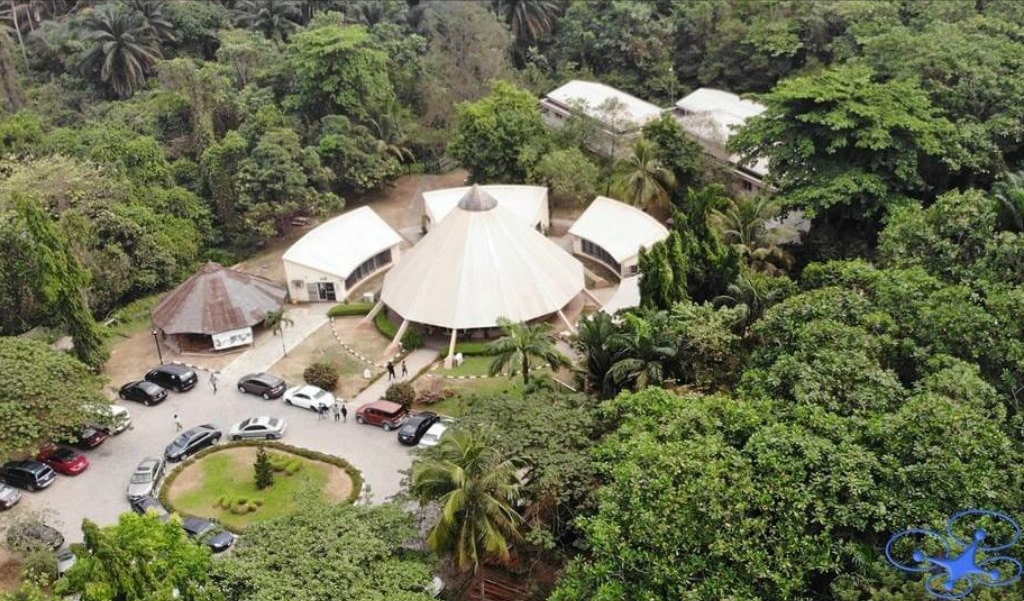 Are you thinking about somewhere you can escape to relax and unwind? The Lekki Conversation Centre befits the definition of a short, well-deserved vacation. It has an extraordinary outdoorsy experience combined with the lush and serenity of nature. If you are a nature fanatic, you will love this. It is situated around some of the most excellent hotels in Lagos, covering nearly 78 hectares of land area. The canopy walkway is one of the most frequently visited sites in Lekki Conservation Centre; the walkway is 401-metres long and reported to be the longest canopy walkway in Africa. If you are an adventurous person looking to enjoy nature to it's fullest, the canopy walkway should be your best bet. It is daring, but it also captures the entire park with an astonishing view and interaction with wildlife around it. While on this walk, you will come to the point of "no return", where you are on level plains with very tall trees such that you could even touch their canopies. This is every sense of the word "thrilling." The Lekki Conservation Center is also nice to visit and spend quality time bonding with family and loved ones with lots of fun activities to engage in. Nigeria is blessed with numerous tourist centers and natural reserves. If you plan to visit Nigeria any time soon or are searching for a place for your next vacation, the sites mentioned above are excellent choices.