The African continent is endowed with an abundance of talented people and it is always exciting when the amazing achievements and works of these people are spotlighted across national and global platforms. On the 14th of May 2022, Multichoice's annual accolade tagged the Africa Magic Viewers' Choice Award, once again recognized outstanding achievements in film and television production across the region. In keeping with the spirit of the AMVCA, there was an array of elegant gowns, snazzy suits, and the buzz and excitement from a crowd of talent. Amazons Watch spotted our Celebrity Amazons whose achievements stood out from the rest, and thus made the list of our Top 10 female awardees:
Best Actress in a Drama (Movie/TV Series) and Best Dressed Female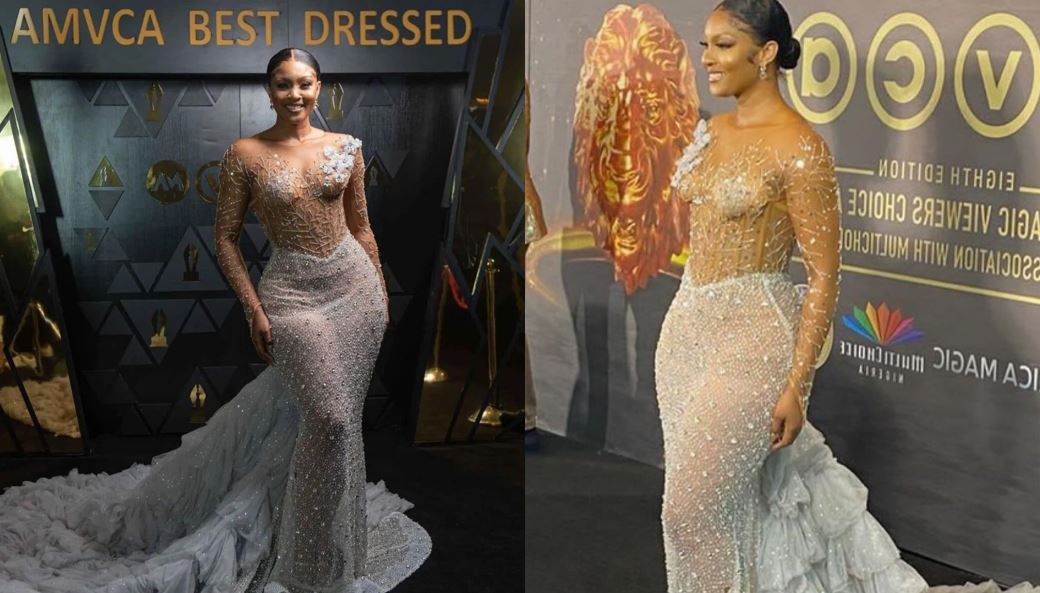 Osas Ighodaro – Rattlesnake: The Ahanna Story
American Born Nigerian actress Osas Ighodaro, has continued to rise to the top of her career in the entertainment industry and philanthropy. She has previously won Best TV Actress of the Year at the 2014 ELOY Awards. Osas emerged as the highest-grossing Nollywood actress of 2018. This year again she emerged as a winner in two categories Best Actress in a Drama (Movie/TV Series) and Best Dressed Female, thereby bagging two awards for the night. Throughout her career, she has been nominated for eleven awards and has emerged a winner of seven! We can say of a surety that Osas is on top of her game.
Funke Akindele – Omo Ghetto (The Saga)
Thinking of an epic female funny bone? Funke Akindele is surely a deserving nominee and awardee for the award of best actress in a comedy. Funke Akindele otherwise known as 'Jenifa,' after making a 360-career change has become an impressionable producer and film actress in the Nigerian movie industry. Funke Akindele starred in the Sitcom 'I need To Know' from the late 90s to the early 2000s, she rose to fame for her role in the movie titled 'Jenifa,' which earned her that nickname. Having been nominated for up to 31 awards, she has bagged a whooping 20 of these awards. Funke has risen to become one of Africa's iconic actresses, a role model for younger generations looking to build a career in the entertainment industry. Funke is currently a two-time winner of this award, we must say, she is truly determined to crack our ribs.
Best Supporting Actress (Movie/TV Series)
Omowunmi Dada is one of Nigeria's fast-rising actresses (born 10 October 1989), and is best known for her role as 'Folake' in the M-Net television series 'Jemeji.' She was also cast in the 2017 Yoruba language film 'Somewhere in the Dark,' which won Best Indigenous Film at the 2017 AMVCA Awards and earned her a nomination for Best Actress in a Supporting Role (Yoruba) at 2017 Best of Nollywood Awards. Dada provided the voice of the titular character in Sade, Nigeria's first full-length animated feature film, in 2018. Omowunmi Dada is also a model, presenter, and voice-over artist. The gifted actress hopes to one day be a film director and producer. She is also a Jumia Nigeria brand ambassador. Nominated for several Awards, Omowunmi is sure to be a blockbuster in the coming years.
AMVCA Trailblazer Award
Teniola Aladese is a Nigeria Actress and casting director. From 2013 to 2015 she made her way behind the scene as a production coordinator for over 30 African magic films. She went on to serve as the production coordinator for the African Magic's Television drama series 'Hush'. In 2015 Teni began her acting career and starred in Eneaji Chris EnenG's 'Perfectly Flawed'. She then starred in the tv mini-series 'This Is It' Directed by Dolapo Adeleke. Teniola Garnered major recognition while playing the character, 'Akwetoon' on the Africa Magic television drama, 'JEMEJI'. She did this while also serving as Production Manager on the show. Teniola also bagged her first AMVCA award with surprise and overwhelming joy as she said "I wasn't even going to go for the AMVCAs this year. I was just going to sit in bed, study scripts and eat my pap and akara in peace and solitude," What a way to end a supposed quiet night!
Best Short story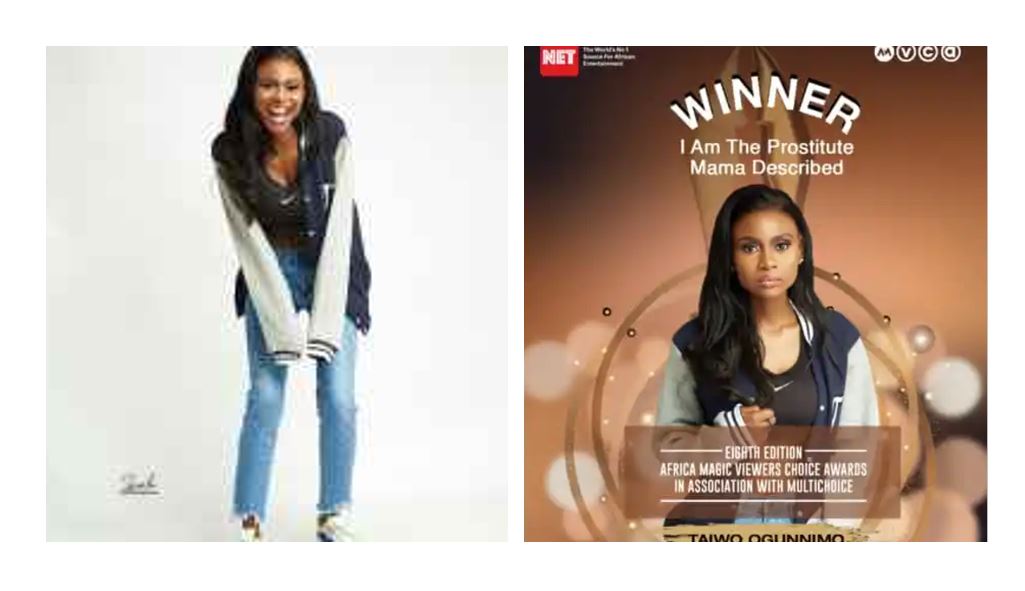 Taiwo Ogunnimo – I Am the Prostitute Mama Described
Making Headway in no small way, Taiwo Ogunnimo has bagged her very first AMVCA award as a best short story, a tightly competitive category with 6 other outstanding nominee films, Taiwo has proved her resilience in the movie industry.
Lifetime achievement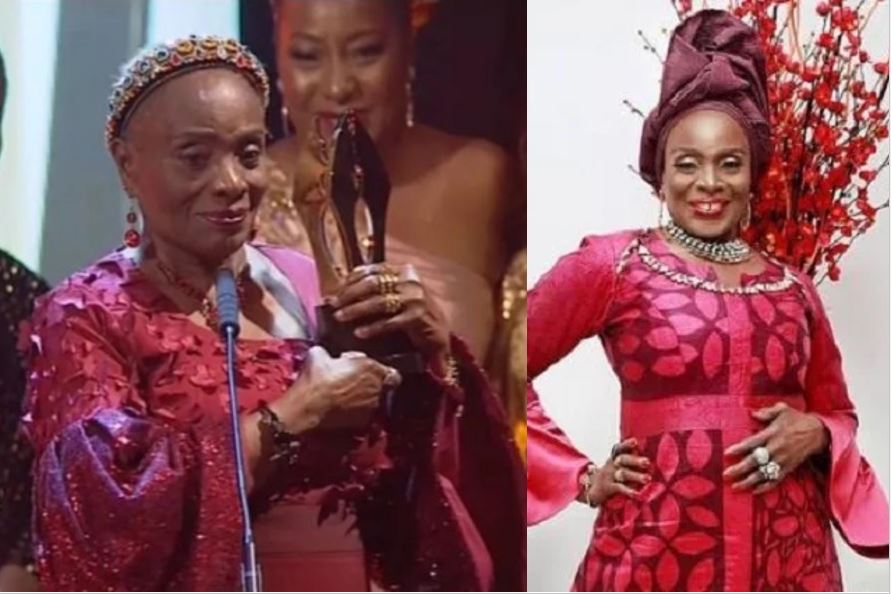 Taiwo Ajai-Lycett
The AMVCA graciously awarded Taiwo Ajai-Lycett with the Lifetime Achievement award. We couldn't think of a more deserving person for this award, as the first editor of the African women magazine in 1970, her works in journalism, and the entertainment industry and a resilient approach to the setbacks of life continue to encourage younger generations across the globe. Having received numerous prestigious awards including the national award for 'Officer of the Order of the Niger', decorated by Chief Olusegun Obasanjo, she has again emerged winner of the AMVCA lifetime award.
Best Costume Designer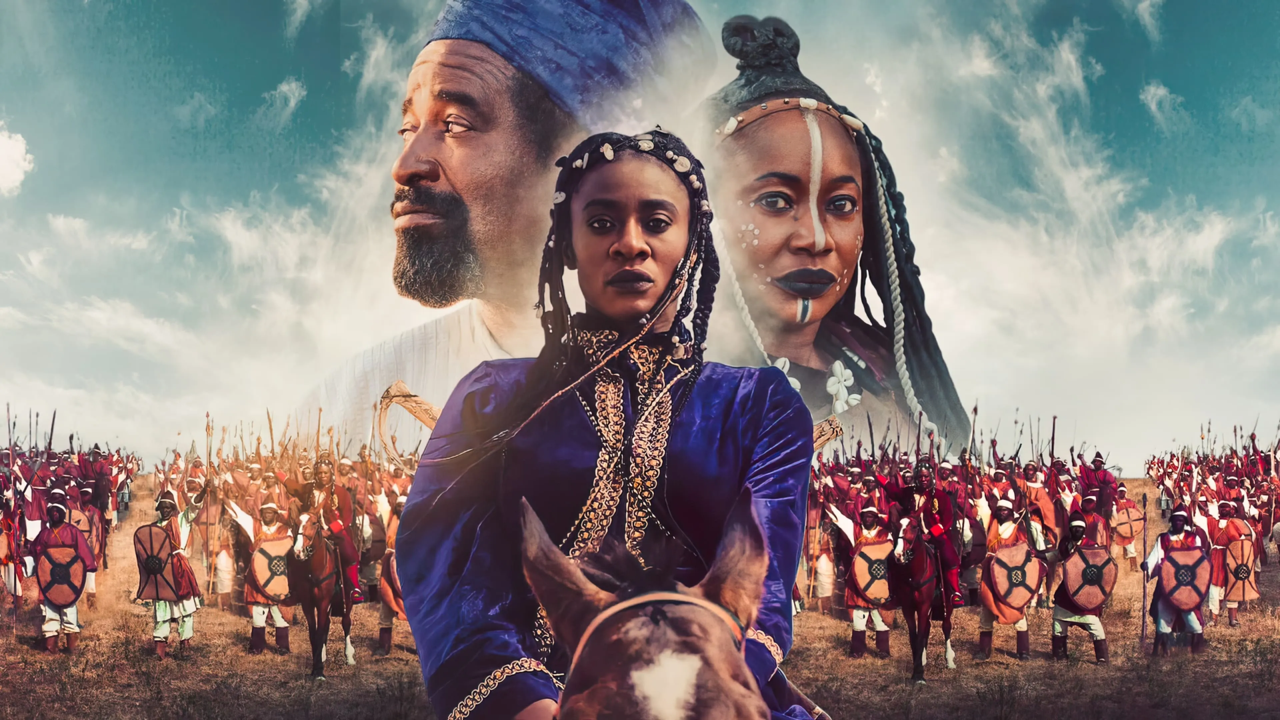 Millicent T. Jack – Amina
Millicent T. Jack, a silent achiever, always working behind the scene, but unmistakably a very influential personality in the field of custom and design has emerged the winner of this year's AMVCA award for the best costume designer. In 2006 she also won the best customer AMAA award. Her passion and interest for intriguing custom products in the entertainment sector led her to establish a customer clothesline, Kilali Kreatives, which continues to serve as a workshop and creativity hub for fellow costume designers
Best Movie (Southern Africa)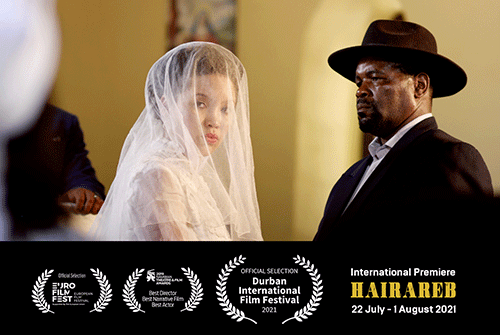 Hairareb- Dantagos Jimmy-Melani
Dantagos Jimmy-Melani, the executive producer of 'Hairareb' has put together a worthy film. 'Hairereb' is based on a book by August C. Bikeur, and was developed into a script by Aina Kwedhi, the film is told through the eyes of one of Namibia's most deeply rooted tribes, capturing love during a time of devastating drought. The credits for excellence in quality couldn't be more deserved. Well done Dantagos Jimmy-Melani.
And of course, let us not forget the women that did not get the chance to walk the stage but definitely deserve a special mention:
Best Indigenous Language (Hausa)- Nominee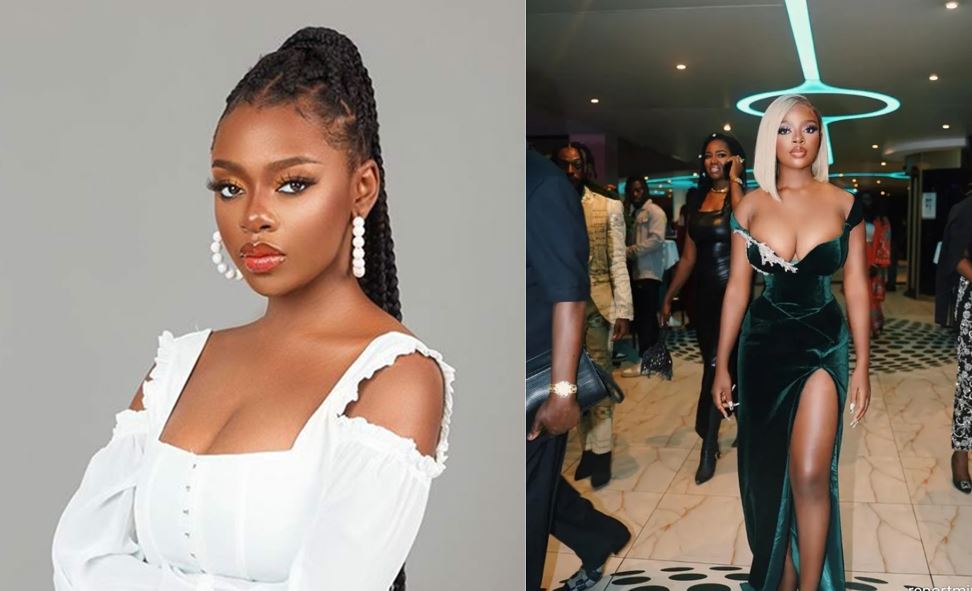 Diane Russet and Ayo Newo – Bayi
Making it to the nominee list is no small win, this pair features as lead characters in the movie 'Bayi.' Diane Russet Script Writer and Ayomide Newo Movie Producer have come together to create a masterpiece movie, they are sure to be fast raising professionals in the industry. The short film 'Bayi' sends across a strong message on the fight against early child marriage and the consequences that plague these young adolescent girls.
Best Overall Movie- Nominee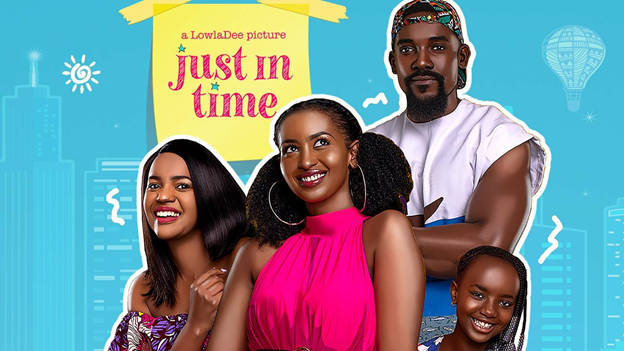 Dolapo Adeleke And Sarah Hassan – Just in Time
The movie Just in time was directed and written by Dolapo Adeleke and Sarah Hassan. Dolapo Adeleke also known as Lowladee is a multiply award-winning filmmaker. She continues to unravel her expertise in the production of interesting and insightful films. We are excited to see more films produced by her in the coming years.
Amazons Watch applauds all the awardees and nominees. It is always a pleasure to see true African stories being told by African artists!