By Tanya Maswaure
On the second day of the 5th Global Conference on the Elimination of Child Labour in Durban, the loudest message and most common word was COLLABORATION. The deliberations, featuring several cooperations, governments, and non-governmental organisations, began with several sessions and meetings spread across the International Conference Center.
The first high-level plenary event featured Guy Ryder, Thulas Nxesi, James Quincy, Jutta Urpilainen, Zingiswa Losi, Anousheh Karvar, and Kailash Satyarthi. In this session, they set the stage for all communities and levels to begin tackling the child labour issue from different perspectives. James Quincy, the Coca-Cola Company Chairman and CEO, explained the role that big cooperations have to play in eliminating this pandemic. Noble prize laureate Kailash Satyarthi provided a clear vision that humanitarians and activists have for this event. Mr Kailash Satyarthi went further to offer tangible calculations: "53 billion dollars is required annually for social protection for all children and pregnant women", he explained. Together led by Nozipho Tshabalala, they set the stage for all other deliberations.
The second high-level panel focussed on the acceleration of the progress. Since the initial goal for the ILO established in 2001 was to have totally eradicated child labour by 2025, there is a need for urgency in our acts. Nozipho once again led a delegation of high-level individuals who spoke widely on how we could speed up our work. The most memorable member of this panel was Tara Banjara, a 17-year-old child labour survivor who, together with her translator, narrated her journey on how she has now made incredible progress in liberating her whole village from child labour after she was also freed. The crowd stood in ovation and vowed to work with her until every single child was liberated from child labour.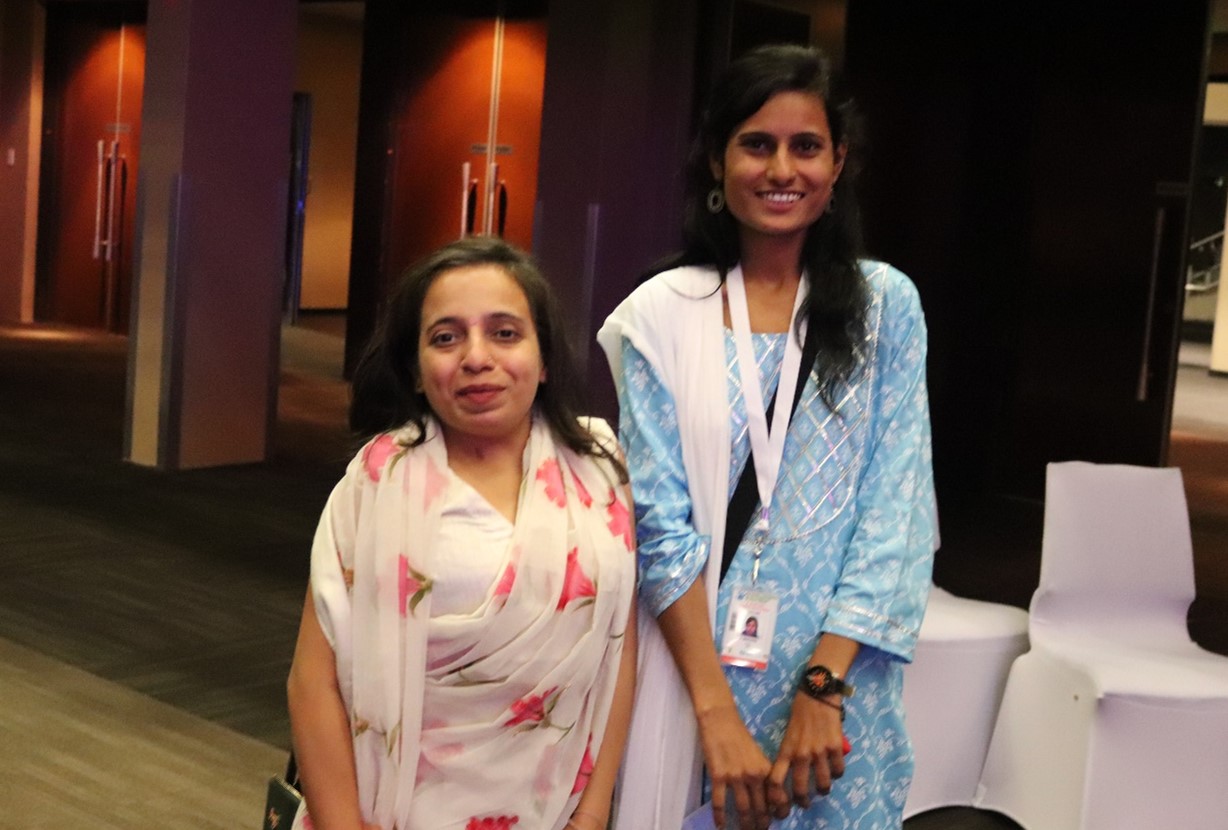 Several other unique sessions ran simultaneously after this, including high breed events with delegates and speakers joining through Zoom. Also, through a high breed app, everyone was able to ask questions and interact with speakers creating a dynamic and enlightening environment.
Another exciting and unique thing was the variety of languages and the crowd's diversity. With the use of headsets and a team of translators, the conversation is open to everyone. No voice was left unheard.
Here are some of the most memorable quotes from day 2:
"Systems and structures do not do child labour – people do child labour." – Vera Kamtukule, Minister of Labour of the Republic of Malawi
"I come from a community where child labour has been dominant. Today, I am requesting everyone to stand up with me and take a pledge to ensure that every child is free." – Tara Banjara, Child labour survivor and advocate
"It gets deep into the supply chain – that's where child labour is most prevalent. We are focusing on building local capacity to really address the child rights and risks." – James Quincey, Chairman and Chief Executive Officer of the Coca-Cola company