Marriage in most simple terms basically refers to the alliance of two people as partners. Mostly in the Indian Scenario, a woman has to leave her home due to marriage and sometimes, the lifestyle she was accustomed to since birth. Women tend to form different relationships before marriage; some of them are formed by birth while some by choice. After marriage it is expected of her to let go of some old relations, move forward and build new associations. Making amends and trying to adjust to new situations can be difficult for women as they have to leave behind their emotional bonds and move ahead to make new ones. After marriage women tend to face various challenges and most of these are solvable. Every marriage faces certain challenges that might be unavoidable. The couple is required to find new ways to communicate their expectations and reevaluate what they need to work on in order to live happily.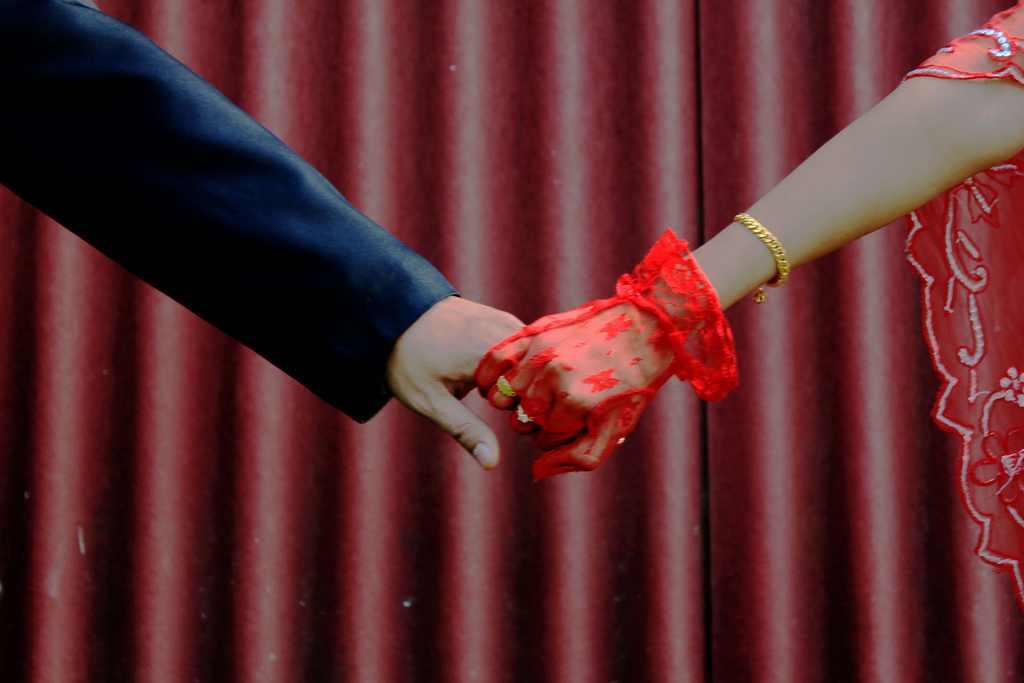 Boundary Issues. Before marriage, women are used to dealing with problems either on their own or with the help of family. However, the scenario changes after marriage as they are expected to work with their husband or in-laws. Thus, in some cases the independence to do things according to their own choice and needs is questioned.
In most of the cases, women do not get enough time for themselves after marriage. Finding a way to balance through their daily chores and taking out time for their hobby increasingly gets difficult. After marriage a woman should try to find space and time to engage in activities that she loves.
Communication. The root cause of many problems is a lack of healthy communication. Most of the time, it is expected that a woman, should be cautious while speaking so that she does not come off as offensive. Poor communication can lead to various problems in a marriage, it is essential to keep in mind that while communicating, women should speak in an assertive manner yet polite and also engage in active listening.
According to research, Women tend to express negative feelings faster. It is vital in marriage that women affirm her spouse and also focus on the positives in marriage. Showing respect, admiration, and warmth can accelerate the communication between a man and a woman.
Intimacy. A woman feels that Intimacy brings her closer to her spouse, and there should be a sense of connection that she feels in a marriage. But with the passage of time, the women tend to feel lack of intimacy and feel as if they are running on the parallel road in life with a partner. While talking about marriage, it is important to realize that it is based on both physical and emotional intimacy. The struggle gets more with children around. Whether it is lack of interest or opportunity, restoring the intimacy can be beneficial.
Women tend to find intimacy in small basic elements such as eating dinner together but many times the spouse is not able to respond to such emotions and view it as an intrusion of space. According to research gender comes into play, as women feel most connected when emotional intimacy is higher while for men intimacy is more when physical intimacy is highest.
Money. In recent times, most women are standing on the same financial level as men, and although, they earn their own money, in some marriages men still decide the finances. As a result, the woman is not given the authority to decide how, when and where she wants to spend her hard-earned money. One of the major areas of conflict is when a couple has different spending habits. Hence, reaching a common ground of mutual understanding is necessary. In some scenarios, the women do not work after marriage, and they have to ask their husband or in-laws for money to fulfill her demands, as a result, she doesn't get the freedom to spend money independently. It is essential that the couple works together to form a monthly budget for daily expenditure so that they can comfortably manage their finances and the woman would not have to ask again and again from the partner and in-laws. It is essential to spend money as per your financial limits.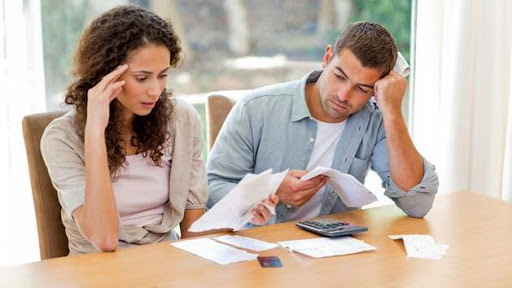 Appreciation. This point can be closely linked to emotional intimacy. As the years' pass, women feel that the level of appreciation tends to go down. With time women feel as if the husband has started to take her for granted and does not value the efforts that she puts in. Appreciation leads to acceptance, which can bring the couple closer. Appreciation from a spouse can stir positive feelings in women. It makes a woman feel better about herself, urging her to go on with a new drive to strengthen the relationship.
Forgiveness. Women tend to face various problems that put them in a dilemma regarding whether or not to forgive the husband. Women find it difficult to let go of situations which are either minute or major such as infidelity. It is not easy for her to move forward and accept that her spouse cheated, as a result, they tend to carry the baggage. Research shows that lack of forgiveness leads to negative emotions and creates more conflict between the couple.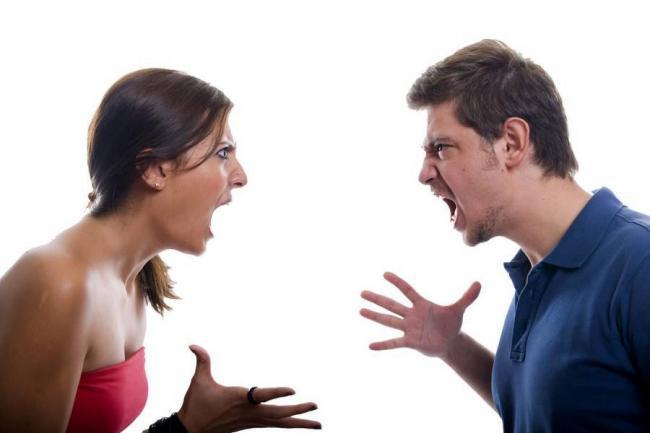 As commitment plays an important role in marriage, infidelity makes the level of commitment. The couple should work together to take small steps to restore the trust and let go of their grudges. Women should move from feeling like a victim, to a more empowered person which would help them to move beyond the cycle of pain.
Belief System. The belief system can be a cause of trouble, consider a situation where women may be too religious while her spouse may not be, this can add to conflict as both might differ from each other regarding the rituals and can have complete opposite mindset. Cultural Difference also plays an important role as it requires various kinds of adjustment and adaptation on the part of the woman. Many times, women are required to accept a particular belief system, simply because of the extended family. Whether getting married to a different culture or similar culture, every woman is expected to make small compromises. Thus, it gets essential on the part of the women to understand and adapt to all these differences that they tend to encounter.
Time Management. In today's world, jobs have become quite hectic and demanding as a result, giving full attention and time becomes quite difficult. Just like any individual, women tend to set certain goals that they would like to achieve in their professional life but many times due to family responsibility they find it hard to give 100% to that, as a result, they often end up compromising on these goals.
Most married women need to find a way to strike a balance between her professional and personal goals. Due to lack quantity of time working women should spend quality of time with their partner and kids. Like doing some extra activities like going for dinners and outings together to make other person feel special along with focusing on their own hobbies.
Managing In-laws. Many women face challenges with their in-laws and find it difficult to adjust. One of the main reasons can be due to different beliefs and values that the in-laws carry. The generation gap can be another one. Thus, coming to a mutual base and making few amends is essential and, in such cases, it is the daughter-in-law from whom such efforts are expected. When the relations with in-laws are not good it tends to take a toll on both the couple's married life. It is most essential to create a working relationship with in-laws no matter how bad they are with you. Somewhere as they are elders and are close to the partner's heart it will increase your respect in your partner's eye and this will make your relationship stronger.
Social Relationship. Social relationships are an integral part of our life. After marriage, the social relationship tends to go for a toss. For working women, it becomes difficult to take out time for social activities. As a result, women let go of their few friends. Most of her attention goes either to her family life or to office work. Although in many cases she has to adjust and make new friends with those who are part of husband's or in-law's friend circle.
Women should make efforts to be in touch with her friends and family in order to have a healthy social life despite the availability of the partner.
Physical Appearance. Although the times are changing, women are coming forward and taking a stance for themselves. But after marriage, women are often expected to undergo a little change regarding their behavior or dressing style. Many times, due to lack of appreciation and less time available at her disposal, a woman doesn't focus on herself. Her interest to look good and get dressed also tends to depreciate. So, women should take care of their looks and physical fitness, and try to maintain a healthy lifestyle along with a healthy diet. She should pamper herself and engage in activities she that likes to do.
Physical Intimacy Issues. In many situations, women are not able to understand how to talk to their spouse about such problem. Thus, dealing with physical intimacy issues can be quite frustrating for both couples. Women tend to go through certain sexual issues, this could be due to high level of stress, unresolved conflicts between the couple and also in many instances the mood also comes into play. Thus, the way to resolve such issue is better communication and resolving the problem of emotional intimacy.
Expectations. There are certain things that your spouse and your in-laws expect from you and finding ways to deal with them can be quite overwhelming. Apart from a few common expectations, there can be very specific ones such as Women should not expect her partner to read her mind, and she should be realistically expressive. Behaving in a decent manner, taking care of the family, ensuring to show respect to elders are some of the basic expectations.
Child care. Women have difficulty about how to raise their children. It is considered to be the primary responsibility of the mother to ensure that the needs of the children are taken care of. Child-care practices are different between the couple. This can be a tough problem as the child tends to show various tempers and tantrums in various situations. As a couple, they should not give a message as a mother or father but "we" as parents to the child. Women should take in confidence that they should not show only fights but also love and affection towards each other. Women should refrain from the habit of sharing their personal and marital issues with kids, this habit can be dangerous to the child's holistic development.
Uninvolved Husband. Most of the women complain about their husband that don't take part in the house chores, and how they have to manage all the things alone. It becomes quite stressful and tiring if the woman is expected to handle everything and oftentimes she feels the husband is not committed to family. Many times, the husband is present but is inactive at home.
To make the husband involved women should assign certain duties to him such as buying grocery, dropping the kids, helping the kids with their homework and so on.
Although, women are being independent and doing well for themselves. The level of adjustment and compromise that women are making has reduced manifold. Despite changing time, the woman still has to deal with a few issues inevitably.
By Dr. Nisha Khanna.
Dr. Nisha Khanna is one of Delhi's leading Marriage Counsellors; she has a Ph.D. in Psychology, MA – Psychology; Psychologist, Clinical Psychologist, with 16 Years' Experience, she shares her amazing and uncanny insight with the world, as she assists individuals and couples from different walks of life. She helped in more than 3200 cases (professional and personal related needs of the individual as well as couple and family).