Hi lady!
Running late for dinner? Too tired to cook? Ouch!
How about we make this fun? And dinner is served quicker with minimal or no stress at all?
Introducing you to the Crock-Pot Smart Slow Cooker which helps you to control your cooking anywhere with your smartphone.
Slow cookers have always won a place in the heart of many cooks as it is less stressful and allows the cook manage other chores while cooking.
Slow cookers have the slogan of ''Cook all Day While the Cook's Away''.
There are times when the cook is inevitably late coming home. It could be an unexpected traffic build up on your way home or the kid's baseball game goes into extra innings. Having a smart Crock-Pot comes in handy at times like this.
The use of Crock-Pots began in the '40s inspired by the inventor's grandmother. However, slow cooker has not been this magical until the addition of WeMo technology which has made life even more convenient for all women. Now, with this device, you don't need to be frustrated about looking after your baby while cooking or going to the grocery store to get something while you are still cooking. All you need to do is get a WeMo Crock-Pot Smart Slow Cooker that helps you to cook anywhere you are, using your smartphone.
With Crock-Pot Smart Slow Cooker, you can turn the temperature of your cooking pot up or down (or even turn the device off) remotely with your smartphone. You can also monitor the progress of your meal and let people know when it is ready, even if you are not there.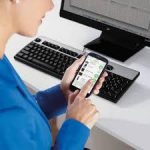 This app allows you to know how much cooking time is left; helps you to adjust your cooking time and/or temperature so your tried-and-true slow-cooked dinners won't turn to mush. You can trust this device to do the magic you want while you take your time.
How it works?
The smart Crock-Pot connects to your Wi-Fi at home or a friend's house. It syncs up with the WeMo app, and you can use the app to do all sorts of things, such as setting or changing the cook time, monitor what is cooking and even control the temperature.
You can even shift to warm or turn off your Crock-Pot remotely; it also has a six-quart capacity, meaning there's plenty of room to cook just about any dish.
Having done all this, Dinner is ready!