Yasmin Helal is an engineer and a former pro-basketball player, an Amazon, redefining education in Egypt. She was born and raised in Cairo, growing up in a middle-class family and attending a private school, life was a walkthrough for her and didn't challenge her in the ways she needed to be. Helal was soon bored; and this led to her mum enrolling her for sports activities of swimming and basketball. Though initially reluctant, Helal found herself in basketball; through basketball, she was challenged mentally, physically, and socially; she learned to struggle, to compete, to set goals, to make friends, and to follow through. Being on a team was alien to Helal, but it gave her a sense of belonging and a higher purpose. She played professional basketball for 19 years, during which she served as the captain of Gezira Sporting Club Team and played for the Egyptian National Team in December 2007; Helal holds a Bachelor's (Hons) in Systems and Biomedical Engineering, from Cairo University; and Master's in International Education Management, from the University of Education PH-Ludwigsburg, Germany.
Helal is the founder of Educate-Me, a grassroots organization founded in 2010. She has a vision of a world where we are all accountable for one another's self­-actualization, and she set out on a mission to inspire a nationwide movement that promotes self­-actualization through developing innovative educational solutions for children, teachers, parents and institutions. The initiative was aimed at creating an educational approach that brings about people who pursue what they really want and would push boundaries in every field of knowledge, driven by their passion and curiosity. One that raises generations of learners, who can learn, unlearn and relearn, who have the courage and perseverance to change both themselves and the world around them; to create the world of their dreams.
As a 25 – year old Engineer, with a promising career as a Radio Network Engineer at Alcatel-Lucent in Egypt, Helal seemed to have it all good and right. One day, on a lunch break from work, she encountered a beggar on the street; this encounter completely changed her understanding of life and human purpose. The man has approached her, asking for money to send his children to school, and when she asked how much he needed, he said, '$8 per child.' Helal found it hard to believe, that same amount for a Burger King combo could actually change the life of a child. She asked him to meet her the following day at the school so as to learn more, and from there, she started a Facebook campaign among her friends to encourage them to give $30, which would cover the school fees, uniforms, and books for one child for an entire year. That was the beginning of Educate-Me her Non-profit Foundation, helping reinstate financially underprivileged children back to school, which later led her to quit her full-time job in September 2011 to focus on Educate-Me, as its Executive Director.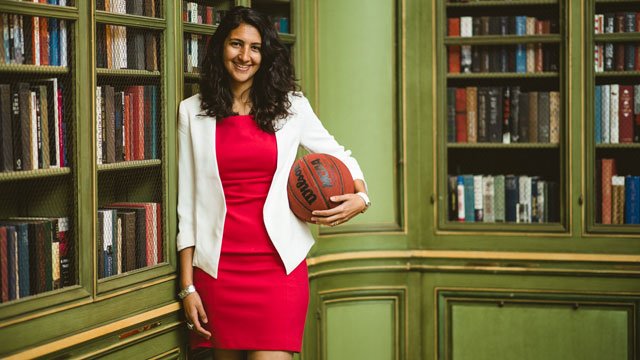 Originally a grassroots organization, the Educate-Me initiative has grown exponentially, providing more than 700 scholarships for children to access formal education in Egypt, and now expanding to a social business model. Recently, the organization was a semi-finalist at the MIT Enterprise Forum Arab Competition for startups, and is now exploring revenue streams through CSR and training services. Its community Centre, located in Giza, houses 17 members and over 70 volunteers who are transforming the educational model, placing skills and values over knowledge and repetition.
Helal founded Educate Me as a space for underprivileged children to take control of their own learning. In contrast to a public school system that focuses on memorization and standardized tests, Educate Me utilizes a learner-focused approach in which children are asked what they want to learn and are given the support needed for them to realize their educational goals. By encouraging students to take responsibility for their own achievement, including activities such as research, course planning, and fundraising, children learn to be more independent, resourceful, creative, and ambitious. Educate-Me calls their approach 'democratic learning', through which children enjoy the learning process more and emerge from it better prepared for the world of work than is possible with traditional educational methods.
The initiative has built 2 Facilities, a community school facility and a preschool facility; Community centers in Talbeya, an underprivileged community in Giza, the area receives no public services, and the few efforts to supply clean water and electricity and install sewage systems have been introduced by individuals and charities, only benefiting certain homes. The initiative has impacted over 1500 Children, through the Educate-Me full and part-time skill-based educational programs; trained about 2600 Teachers, through Educate-Me's teacher development and trained over 150 Parents through our parental literacy and awareness program.
Among these, Helal's Educate-Me program has created 25 Jobs in underprivileged communities and to increase ownership and ensure sustainability, almost 100% of their facility staff are from the community.
Although statistics have it that 9 out of 10 children of primary school age in Egypt now attend school, the quality of education is low, with most schools focusing on route memorization and teaching to the national test.
As a result, Egypt has ranked last in primary education quality among all countries in the world, according to the World Economic Forum's 2013-14 Global Competitiveness Report. Yasmin Helal is working to change that through programs and initiatives for the Educate Me Foundation
This Amazon is a rare diamond, changing the world and redefining the future of Egyptian education.