Chido Govera is a young Zimbabwean woman who is making an impact in the rural areas of Africa, India, and Columbia by teaching women and orphans how to cultivate mushrooms.
Born in 1988, she grew up as an orphan and started taking responsibility for herself, her little brother and her blind grandmother. She had no support from friends or relatives.
After going through numerous physical abuses from close families, she vowed to take responsibility for the lives of other orphans around her, and work to save and protect them from the kind of abuses she went through as a child.
When she was ten, she had an opportunity to escape the life of poverty by getting married to a man 30 years older than she was but she refused. The supposed man was a brother to two women who shopped in the United States of America and came back to sell their goods in Zimbabwe. This was a lifetime opportunity and Chido was expected to jump at the offer like many girls in her state would, but Chido thought that she wouldn't be able to live up to her dreams if she ended up in a man's house at the age of ten. And her blind granny and younger brother will suffer too.
She quit schooling at the age of seven because she couldn't cope with schooling and fend for her blind granny and little brother. Although the decision was very tough because she felt she had disappointed her late mother who wanted her to complete her school abroad.
However at age eleven, the sun began to shine on her, and her wet hopes received strength. She was given an opportunity to learn how to plant and grow mushrooms, and this changed the cause of events in her life.
A year after she turned down the marriage offer, a Belgian environmental entrepreneur Gunter Pauli invited 15 girls from Zimbabwe to receive training on the mushroom cultivation of which Chido Govera was a part. She was more advantaged than the other girls because she had been accustomed to harvesting mushrooms in the bush and her grandmother was so conversant with mushrooms that she could tell which mushroom was edible, poisonous and inedible by just smelling them.
Prior to that time, Chido tried farming but her crops always failed. When she discovered the mushroom idea she used the waste from the failed crops to help the mushroom plantation grow very well. Today Chido is a successful farmer who travels all around the world teaching people how to grow mushrooms and earn a living from it.
Chido claimed that under a week in the training, she and the other girls had a plantation of mushroom, they began producing mushrooms for sales and these mushrooms tasted differently from the one that grew in the forest, they taste as crunchy as snails and they were really nice.
Doing the mushroom business put enough food on her table and she made a huge impact with it. She travels around Africa to the rural areas teaching people how to cultivate mushroom.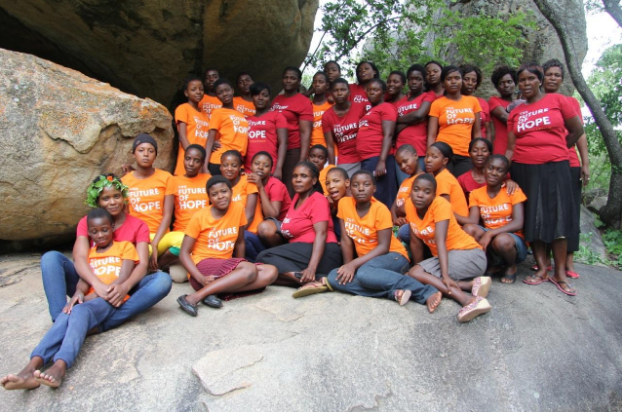 She has succeeded in sending her brother and many orphans in her community to school and this has inspired her to form the future of hope foundation. Indeed she lived up to her dreams.
After the success of the training in the girl's life, they became popular and many men wanted to marry them. Almost all the girls got married but again Chido refused marriage. She found herself going back to the labs to observe more experiments and to learn more about the mushroom. She wanted to be very good at it so as to teach others in return. At this point she began craving for the fatherly factor in her life, the lab instructor discovered this and wrote a letter to Mr. Gunter Pauli who adopted her as his daughter.
Today she is recognized as an educator, farmer, and a campaigner, she is passionate about what she does and wants to invest more the lives of orphans and women in the rural communities.