Rosalind G. Brewer is the President and CEO of Sam's Club (a division of Wal-Mart Stores Inc.). She was born in 1962, a native of Detroit, United States. She attended Detroit Cass technical High School, and proceeded to Spelman College in Atlanta, Georgia, where she earned her B.Sc. in Chemistry. She attended an advanced management program at The Wharton School of the University of Pennsylvania, and she is a graduate of the Director's College at the University of Chicago Booth School of Business/Stanford Law School.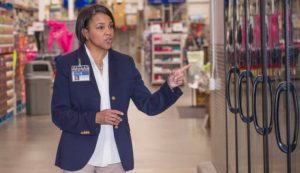 Prior to joining Wal-Mart Stores Inc., Rosalind served as a high-impact strategist with experience spanning global manufacturing operations, research and development, marketing and strategic business unit leadership. She started her career as a scientist in Nonwoven Technology and Product Development of Kimberly-Clark Corp., and eventually became vice president of the Nonwoven Fabrics Business, where she revitalized an underperforming business unit and grew sales by more than 30 percent. She was appointed president of the Global Nonwovens Sector in 2004. Her career at Kimberly-Clark Corp., spanned over a period of 22 years
Rosalind joined Walmart Inc. in 2006 as regional vice president, for Georgia operations, by 2007; she became division president of the Southeast, and by 2012 she was named President and CEO of Sam's Club, making her the first African-American and the first woman to hold the position.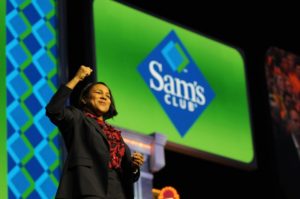 Rosalind has served on the board of several companies, she was former director of Molson Coors Brewing Company, currently serves on the board of directors for Lockheed Martin Corporation and she is chair of the board of trustees for Spelman College, her alma mater.
Her achievements have earned her several honours from leading magazines. She was named among the Most Powerful Black Women of 2013 by Forbes and among Fortune Magazine's Fifty Most Powerful Women in Business in 2010, 2011 and 2012.
Rosalind is a woman of colour with many achievements, and a loving wife to John Brewer and wonderful mother of 2 children.