Ajaita Shah became the black sheep of the family when she diverted her interest from corporate law to micro finance. Her parent had left India for New York in search of a better life for their children. But Shah chose to find joy in responding to the need of people in rural India.
She loved travelling and she has had many experiences being in different places. One of those places is India her place of origin.
Lost in her passion, she relocated to India and started working with some microfinance organization. While working in India, she discovered that the basic need of the people in most rural India revolved around access to electricity. In India, one-fourth of people suffer electricity access deficit. Shah's purpose was to help reduce the increased use of kerosene lamps in rural areas of India by introducing solar lanterns, street lights, and home lighting kits.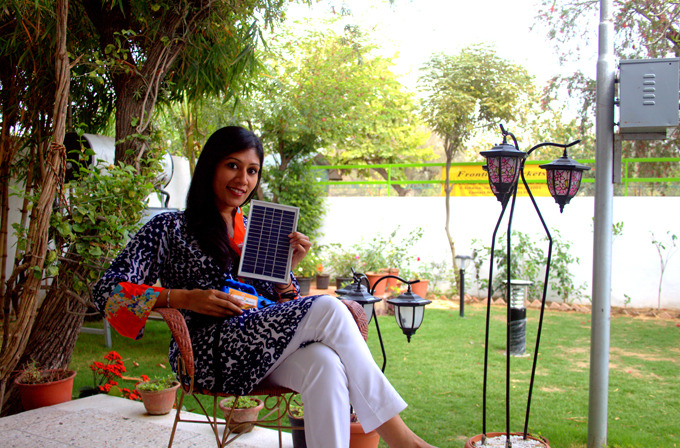 Driven by this same passion, she launched her own company, Frontier Markets. FM as it is usually called focuses on rural households in India that have little access to clean energy products like solar lights or smokeless stoves.
Shah started by educating people in the rural area about the benefits of clean energy because they had no knowledge of solar energy. The women in rural areas were the worst victim of the deficiency because these women would have to cook in the dark by lighting kerosene lamp which is highly polluting and dangerous if accidentally kicked or overturn by a strong breeze.
Such incidents had led to many fire accidents in India. So, Shah started a rural women empowerment called the 'Solar Saheli Campaign', where she trains the local women to become solar entrepreneurs in their communities and spread the news about solar products directly to other women.
FM has sold thousands of solar products so far and set up 225 retail stores to provide services in rural areas. FM has successfully achieved its aim in most rural communities in India and still looks forward to achieving more.