Shriti Vadera, Baroness Vadera was born in Uganda, East Africa, to an Indian family on June 23, 1962. Her family owned and operated a small tea plantation until 1972, when they were exiled from Uganda, following President Idi Amin's expulsion of Ugandan Asians from the country. Her family fled to India.
A determined young lady, Vadera, at the age of only five, insisted that her family find the money to pay the school fees of her caregiver, who could not at the time afford to pay them herself. At 14 she went on hunger strike demanding to be sent to school in England. The family later relocated to the UK, where she studied at Northwood College before proceeding to gain her degree in Philosophy, Politics, and Economics at Somerville College, Oxford.
After her education, Vadera worked for 14 years at UBS Warburg as an investment banker; her job at UBS included debt relief and restructuring and advising governments of developing countries. She also played an important role in the partial privatization of the South African Telecom. While in the UK, she built a reputation as a formidable economist, with the wit of mind and the strength of argument to persuade both the British government and the banking sector that she is someone to have inside their tent.
In 2007, Vadera was appointed Parliamentary Under-Secretary of State in the Department for International Development by the Prime Minister Gordon Brown. Following her appointment, she was made a life peer as Baroness Vadera, of Holland Park in the Royal Borough of Kensington and Chelsea on 11 July 2007.
After six months as a Minister in International Development, she was moved to the Department for Business, Enterprise and Regulatory Reform (now known as the Department for Business, Innovation, and Skills), and she also became a Parliamentary Secretary in the Cabinet Office in October 2008.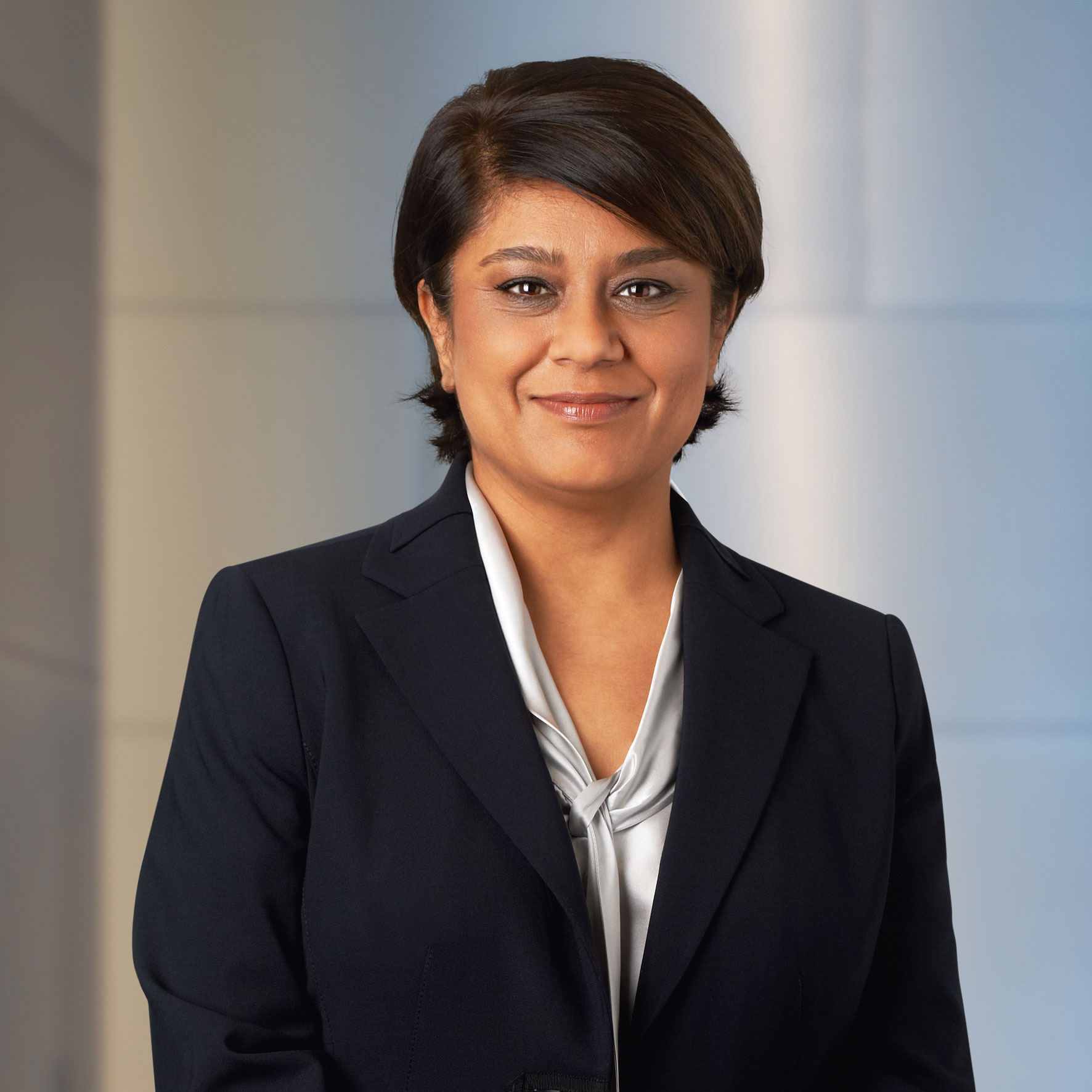 In September 2009, it was announced that she would be stepping down as minister to take up a new role advising the G20, and in December 2010, she was appointed to the Boards of BHP Billiton and AstraZeneca as a non-executive director.
Baroness Vadera was announced Non-Executive Chairman of Santander UK, replacing Terence Burns, in December 2014, and She joined the board in January 2015 and succeeded Burns on 30 March 2015.
She has been commended by various reputable organizations including a listing as one of BBC's 100 Women in 2016.