By Boma Benjy Iwuoha
Capes have always been synonymous with superheroes, from Batman, and Superman, to captain marvel etc., capes are believed to empower superheroes with magical wings, and the ability to fly to the rescue, and do amazing things like save the planet or destroy the enemy.
It's a little wonder that these capes have found their way onto the backs of the real-life superheroes, as they have become a part of the modern-day women's clothing designs. Women are Afterall, the superheroes in our everyday lives.
We've all come across the famous cape-like jackets and other cape inspired designs, making the rounds in the 2018 fashion scene.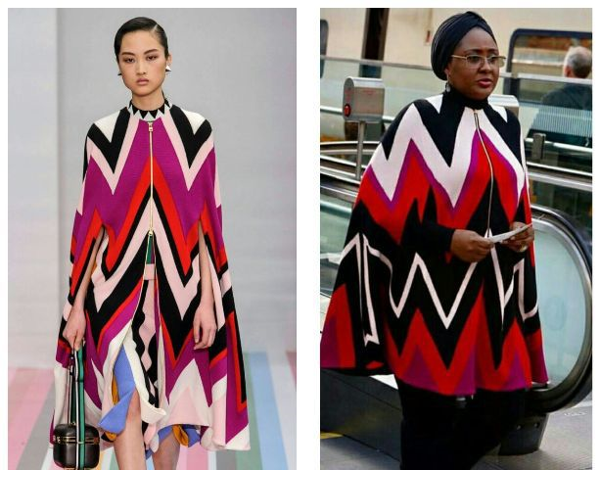 From the stunning Salvatore Ferragamo Fall 2016 cape jacket design, snatched off the runway by Nigeria's First Lady Aisha Buhari, to the amazing cape inspired wedding outfit with which the famous American tennis superstar, Serena Williams, dazzled the world at her 2017 fall wedding.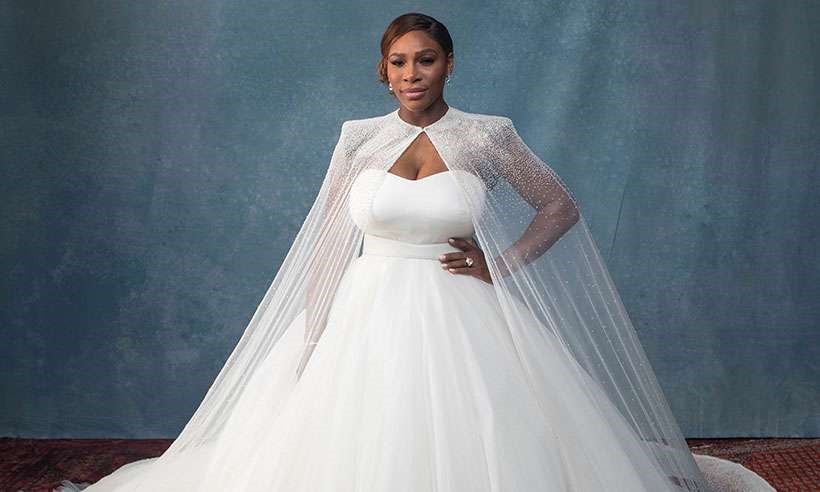 These unique cape-inspired outfits, continue to metamorphose through an evolution of designs, weaves, and styles, created in different fabrics by renowned designers through to the 2018 fashion season.
These unique and stylish designs have adorned the backs of famous superstars such as the beautiful American singer and actress, Jennifer Lopez, the adorable actress, and businesswoman Gwyneth Paltrow, and Nigeria's famous top Nollywood actress and movie producer, Genevieve Nnaji.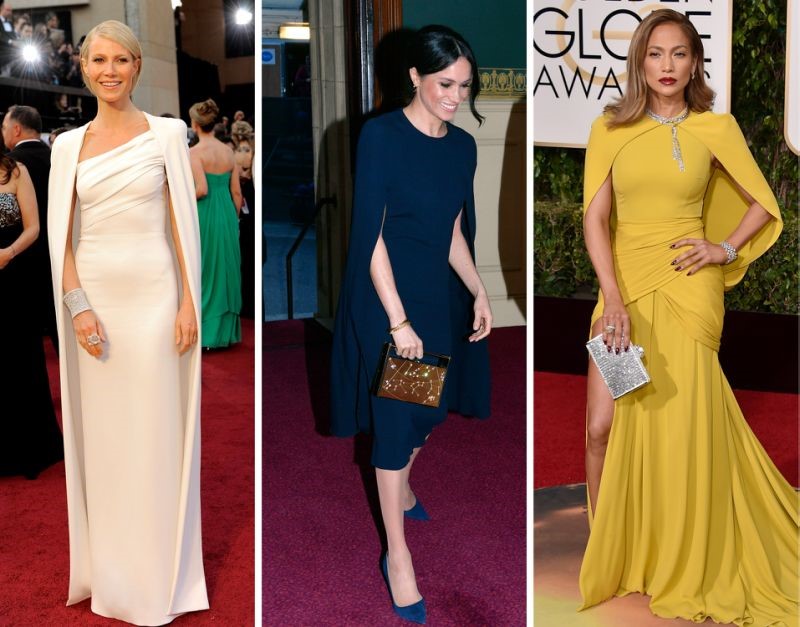 Royalty has not been left out of the trend as they have also taken a liking to these unique designs as seen on the stunning Duchess of Sussex, and retired American actress Meghan Markle, and the regal Queen Mathilde of Belgium.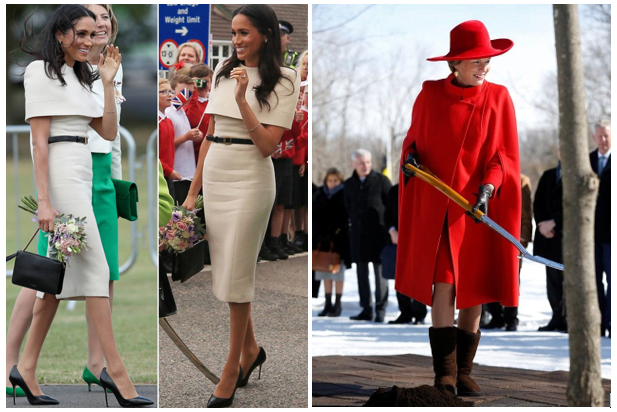 These stunning women have rocked these designs, leaving different fashion statements in their wake. Royalty, professional women, entrepreneurs, socialites, entertainers, and of course, working girls like me all have a one or a couple of cape inspired outfits in added to their wardrobe.
There is no doubt that just like jumpsuits have become an irreplaceable constant in women's wardrobes, these designs are here to stay.
I own a couple, tailored in different designs, just like some of my fashion-loving friends; and when I come across a fashion trend that is fast becoming a classic, I like to know where it originated from. So, I did some research, and here's what I found.
First of all, a cape is a sleeveless outer garment, which drapes the wearer's back, arms, and chest, and fastens at the neck. Familiar right? Well, it was a common fashion in medieval Europe, especially when combined with a hood in the chaperon, and it has since then, had periodic returns to fashion.
In nineteenth-century Europe, the Roman Catholic clergy wore a type of cape known as a ferraiolo, which is worn for formal events outside a ritualistic context. It looks quite familiar if you ask me.
Caped overcoats were also popular for men during the Victorian era, with some caped Ulsters featuring multiple layered capes, and the Inverness coat (both formal evening and working day variants). We just tweaked it up a little bit, and it sure looks stunning on women.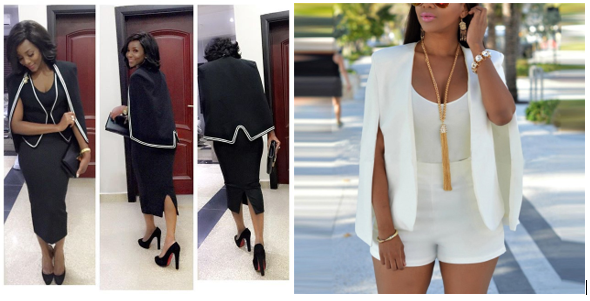 There have also been several modifications to this beautiful classic, so if you are getting ready for a chic-lit outing, a business meeting, a flash party or an evening on the red carpet event, there is definitely a cape-inspired outfit to go with.
Dress the way you want to be addressed right? Well, that's what we are doing.
Women are Afterall the Real superheroes, why not look the part?