The kimono is a traditional Japanese garment that comes in the form of full-length robes, usually worn by the Japanese for important festivals and formal occasions. A formal clothing style of Japanese culture that is usually associated with politeness, much like the English black tie code to formal events.
The word Kimono means – a thing to wear. This fashion piece has, in the last couple of decades found its way into the global space of classic fashion, and just like many other classic pieces, it has been designed and remodelled by designers such as Alexander Wang, Herve Leger, and Isabel Marant, to name a few, creating a fora of designs, inspired by the former. The kimono has become a constant fashion piece in the wardrobe of many women, and almost every woman can lay claim to a kind of kimono or kimono-inspired clothing, from the couture dresses with exorbitant kimono sleeves, to the kimono wrap dress, or the famous trendy kimono inspired jackets, and those classy kimono inspired blazers. Yes! You definitely own something inspired by a kimono.
During my final year at the university, I noticed a trend among the girls on campus that was funny and tricky, yet quite beautiful.
The kimono jackets and gowns were trendy amongst many female students, as it allowed them to wear whatever they want underneath while using the kimono jacket as a cover. Tricky as it seemed, it served the dual purpose of style and safety. You could not go wrong with that look, never odd or out of fashion and for this reason; it became a popular piece of fashion among female students.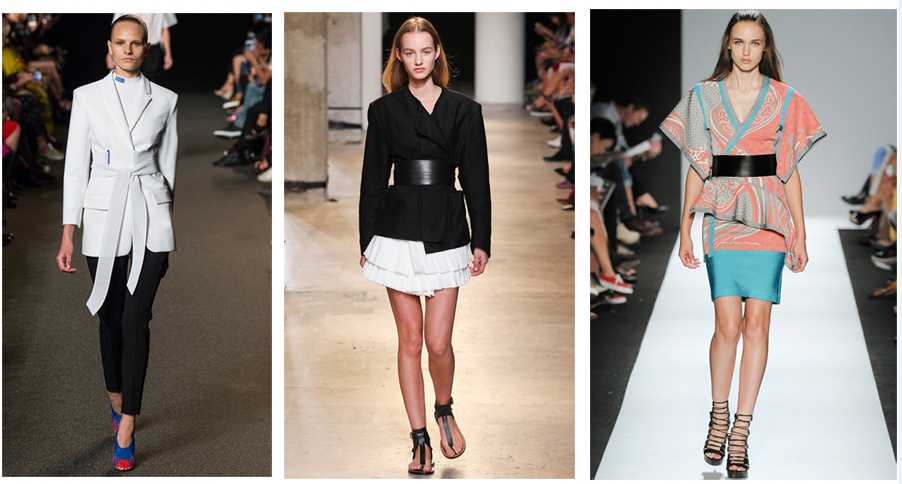 The kimono has since the early 2000s joined the list of the popular fashion pieces that have been modified to inspire different fashion trends. Your first thought at the mention of the word kimono may usually be a colourful robe accompanied by a belted sash, but this fashion piece has long evolved beyond that trend on the global fashion stage.
When we talk about the modern-day kimono, we do not refer to the traditional Japanese occasional garment (Kimono) that consists of a bogus upper and lower combination of fabrics that is long, loose, wide, and often tied with a sash. The modern-day kimono is a new trend of clothing jackets and gowns inspired by the traditional Japanese kimono that has been modelled to suit your need through the summer, spring, fall or winter. Yes! Designs that will make your eyes spark up, season after season.
The kimono has inspired so many designs that much like its origin, seems to have a design for almost every occasion.
Now you might be thinking, "well… a kimono is not for my age"; I am about to shock you on this one.
It may surprise you to know that kimono jackets and its inspired clothing's are perfect for all women irrespective of the age or size, and you should do a check on your wardrobe too; if you've bought something trendy in the last five years, chances are you already have a kimono and a kimono-inspired outfit, because much like that one style fits all jacket that we ladies love so much, they come in different styles, shapes, and sizes, and are perfect for you.
Whatever size you represent, tall, slim, and petite or full-figured, you can still rock in a kimono outfit.
I'm guessing the popular American journalist Laura Jacobs did know what she meant after all when she described a Kimono as – More Than Just a 'Thing to Wear'– the meaning is true as irreducible as the garment.