By Boma Benjy – Iwuoha
I have heard people say, "these are my work clothes", and I wonder when I look at the outfit; as a professional, shouldn't you look your best all the time?
When you have a non-uniform regular job, (most uniform jobs do not allow room for accessories) chances are, you appear in your "work clothes" for the better part of the day, when you meet new people and go about your daily business. I ask myself; what are your best clothes doing in the closet; waiting for the right time?
My girlfriend Nasa, has an attitude to clothes that reflects that of many ladies I have come across. She worked as a banker and had a lot of beautiful fashion pieces in her wardrobe, most of which she considered unsuitable for her "work dress code". When she shopped for work outfits, she spent a fortune buying the same colour suits all grey in different designs.
It makes me wonder, if you have a job that already confines you to a daily routine, why imprison yourself in drab clothes too? Didn't the famous British fashion designer and couturier, Alexander McQueen once say, "Fashion should be a form of escapism and not a form of imprisonment."?
I think he's right, fashion is one place, where you can always find your freedom.
The first question I ask my friends or colleagues when I find them performing this over-dramatic dress code policy thing is, what do you understand as a dress code?
I often find that many have no Idea what it truly means, so let me help you out. In this context, A dress code is a set of standards that companies develop to help provide their employees with guidance about what is appropriate to wear to work.
Now, there is no clause that says, look like a granny or get yourself a uniform, but that's what many ladies do, and that is probably because they've never really seen or read a dress code policy, they just go with the existing trend in their workplace. So, I'm going to help out again, with the standard elements you can find in a professional dress code policy:
All employees must be clean and well-groomed. Grooming styles dictated by religion and ethnicity aren't restricted.

All clothes must be work-appropriate. Clothes that are typical in workouts and outdoor activities aren't allowed.

All clothes must project professionalism. Clothes that are too revealing or inappropriate aren't allowed.

All clothes must be clean and in good shape. Discernible rips, tears or holes aren't allowed.

Employees must avoid clothes with stamps that are offensive or inappropriate.
I had to show Nasa a policy sample for her to seek out that of her bank, and guess what? It never said wear grey suits all week round. They were just following the trend. Getting comfortable looking grey.
You could look smashing all week round and still stick to your work dress code. No one asks you to go shopping for uniforms just because it's called a dress code. It says look professional, not drab.
Here are a few things you can do to spruce up your work clothes and stay on the fashion radar. Accessorize! Accessorize!! and Accessorize!!!
Accessories: As long as it is not a uniform, you are allowed to accessorize, you do not have to go overboard with coral beads and pearls, a little accessory here and there can very well change the entire look of a grey suit.
Apply the classics: The classics are those fashion items that every lady is expected to have, some of which include a scarf, a blazer, a white tee shirt, a pair of dark colour denim, white button-down shirt, and of course a little black dress. You can read the rest up. These items, most of which I guess you already have in your wardrobe, may not be work friendly when used on their own, but can definitely keep you on the fashion radar, when combined with your work clothes.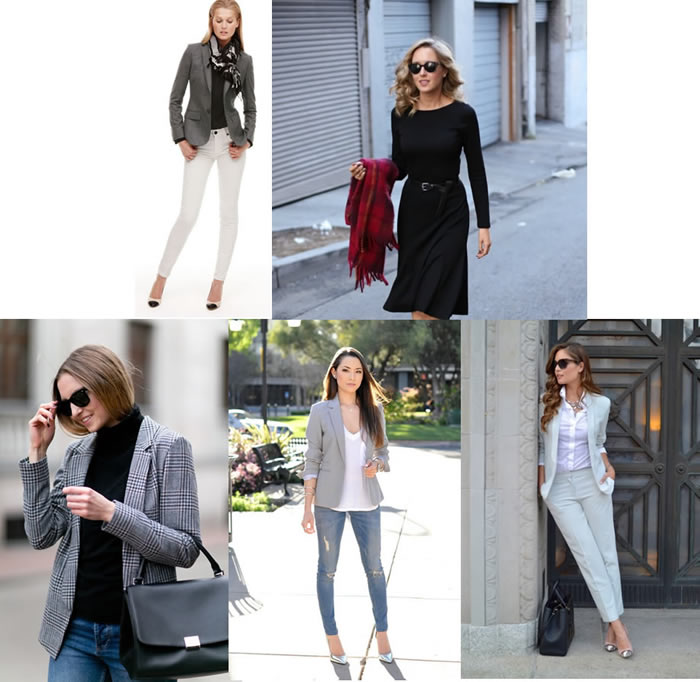 3. Experiment: So, you were asked to stick to a particular set of colours, like some banks do, why look for the most comfortable? Be the odd one out. Chances are that when you are asked to wear dark colours, you are given specifics like grey, black and navy blue etc.; Well, as long as the policy does not say DO NOT EMBELLISH! you are allowed to accessorize with that multicolor scarf you have hanging in your closet. And don't forget, no one said anything about your shoes. Be daring sometimes and throw on the bright color cardigan… it gets cold sometimes right? And no one ever said the grey has to be the dominant colour, you could have the orange as the dress and accessorize with grey. Yes! orange can be work friendly too.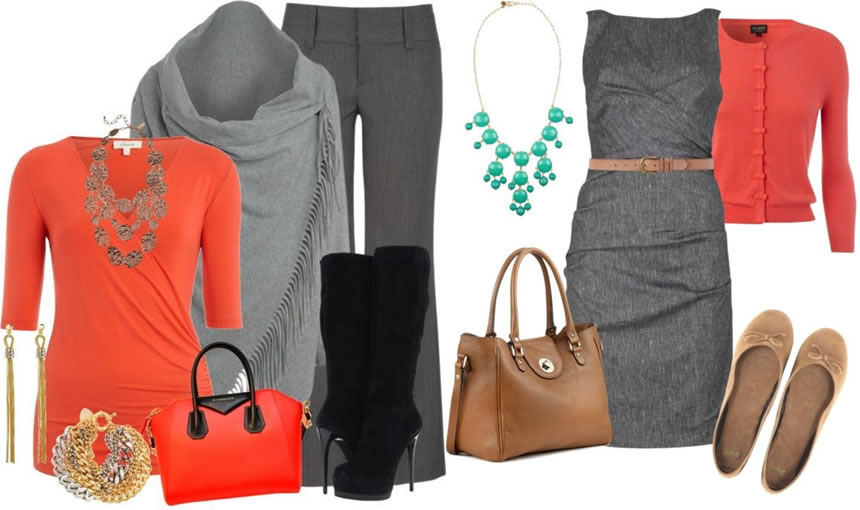 4. Be your own girlfriend: I love handbags, who doesn't? It's an accessory you have on every day, if you can invest in grey suits then chances are you do not have to wear the same bag every day. I know what you may be thinking; bags are expensive, right? Girl; you are a working girl, NOT Victoria Beckham. So, except you work in the fashion industry (In which case you won't need this lecture), knock off items and fashion label handbags are allowed. Do not break the bank.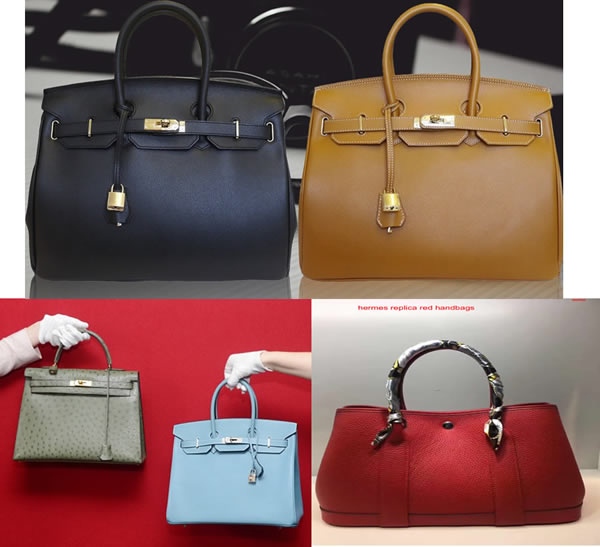 5. Finally; Create a niche: Find something others are not wearing, wear it and make it yours. My friend Nasa joined the bandwagon with the grey suits, while she could have set the trend with a different colour (and it did not have to be suits). Their company policy allowed 5 colours by the way, and this includes burgundy. No one would touch that colour with a bargepole.
In everyday fashion, we find that people go for the comfortable colours, who says you cannot be different? Trust me, you do not have to join the trend, trends are set by people and you can create yours. Choose those colours that no one would touch and make it yours. I would have gone for the burgundy and looked chic in it every day.

Armed with these tips, you can be sure to beat the work dress code drama; work smart and feel smart on the go. We spend most of our useful hours at work after all, why not look and feel smart while you are at it? There is no need to overdramatize the dress code, just make it work for you.
Don't forget; You are a professional and not a zombie. Own your style even at work.
By: Boma Benjy – Iwuoha