By Boma Benjy – Iwuoha
Don't you think that's too high dear? That's always my mum's favourite line. I'm a heels girl.
Are you 5"9 and above, and have people harass you whenever you come out dressed in heels? Do you have people asking you why you love your high heeled shoes? A cousin who's the queen of unsolicited advice that never fails to remind you how uncomfortable it would feel if you fell off those shoes? a brother who thinks you go on heels to intimidate guys or an aunt genuinely feels you may end up with a cracked skull and 20 stitches? Yes! we've heard it all.
Shoes are not always about your height, and trust me; it's not designed specifically to boost the height of shorter ladies. In fact, a few centuries ago, high heels were mostly worn by upper-class men, Yes! I said men, read it up.
Ladies should never be made to feel uncomfortable for their choice of footwear, nor should they be sentenced to a lifetime of flats just for being tall. When I was growing up, my mum would always get me flat shoes, suffice to say I ditched all that once I was allowed to shop with my allowance. I'm just 5"11, so why should I suffer the flats?
Many girls and ladies would love to strut about on heels but are often discouraged by their circles, peers, culture, height etc. They are probably not ready to answer the uncomfortable questions about their strange wardrobe addition or they just don't know the answers to those questions. I'm a heels person, and while growing up, I got so many awkward looks and questions about why I wore heels considering the fact that I'm a comfortable 5"11 who struts about with 6" + heels, pretty tall I'd say. Fast forward 20 years on, I have heard all forms of argument about why I need to tone down on the high heels, from health, to decency, to my ego, and sometimes genuine concern about my safety. I have one response to everyone; I am not afraid of heights. Now let's take a look at ladies and their heels.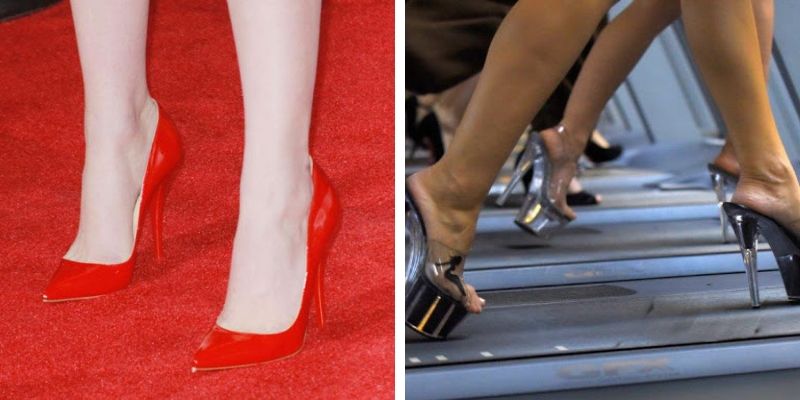 People sometimes believe that high heels are meant for the "Not so tall" ladies. That's not true; And some tall ladies have allowed themselves to be sentenced by the society to a lifetime of flats, well, let's share with you, a few reasons why tall ladies are also entitled to wear heels.
You are never "Too Tall" For Anyone – it's important to understand that you are not too tall, every human is made unique for purpose, and you shouldn't give up what you want or love as long as it's not harming anyone anyway. I've had so many people saying to me 'Those heels make you too tall,' I usually reply, 'I'm not afraid of heights' the simple truth is you are never too tall for anyone. Wear what you like. Wear what makes you feel good." Rajahnique Jones from TallNNatural stands at 6' 0 and she wants us to know that we don't ever have to feel like we need to put on a pair of kitten heels or flats to avoid standing out in a crowd. Wear what you like. Wear what makes you feel good." It helps your confidence too.
Standing Taller should be a Powerful and "NOT" an Awkward Feeling – Do you feel awkward standing in out in a room full of people because your head is towering over everyone else? No way! Imagine yourself as the shortest person in that room and everyone towering over you. Can you picture that? I bet it won't be a good feeling having stood heads higher for decades. I used to get sent to the back of the class in primary school because I was the lanky girl, Ha-ha! No way am I feeling bad about standing taller. Fashion blogger Bree Wijnaar of The Tall Society thinks that strutting around in heels only accents your long frame, and it's empowering! She stands at 6'4″ in flats, so the woman knows what she's talking about.
Her advice to Tall Sisters, "I hope you choose to wear what makes you feel beautiful, elegant, empowered, comfortable, and ready to take on the world!"
Being Tall Isn't any "Less Feminine" – Girls are meant to be small and delicate right? Don't get it confused; That is so sexist. Kacy Karlen of The Height of Style said that when she was younger, she often worried about losing her femininity if she towered way over the heads of every person in the room standing at 6'4". Like many other tall sisters, she grew up to understand that "Wearing heels as a tall woman doesn't make you any less feminine; it rather puts you in control of your femininity. What do heels really do for anyone? Does it increase the height? And why increase your height? It has a way of boosting your confidence. We're all captivated by confidence. There is nothing more beautiful than a tall woman wearing fierce heels and rocking the hell out of her life." If it wasn't so attractive, why use the phrase standing tall?
You Are an Amazon, Embrace Every Inch of You – Instead of wishing you were an average stature, embrace the fact that you were meant to be willowy and a show-Stealer right from the beginning. Marie Denee of The Curvy Fashionista stands at a lovely 5'8″ in flats. She says to tall sisters, "OWN IT. Your beauty, height, and body are not an accident! If you can find and score heels that speak to your style and looks, girl rock it. You are an amazon, so stand tall and embrace every inch of you!"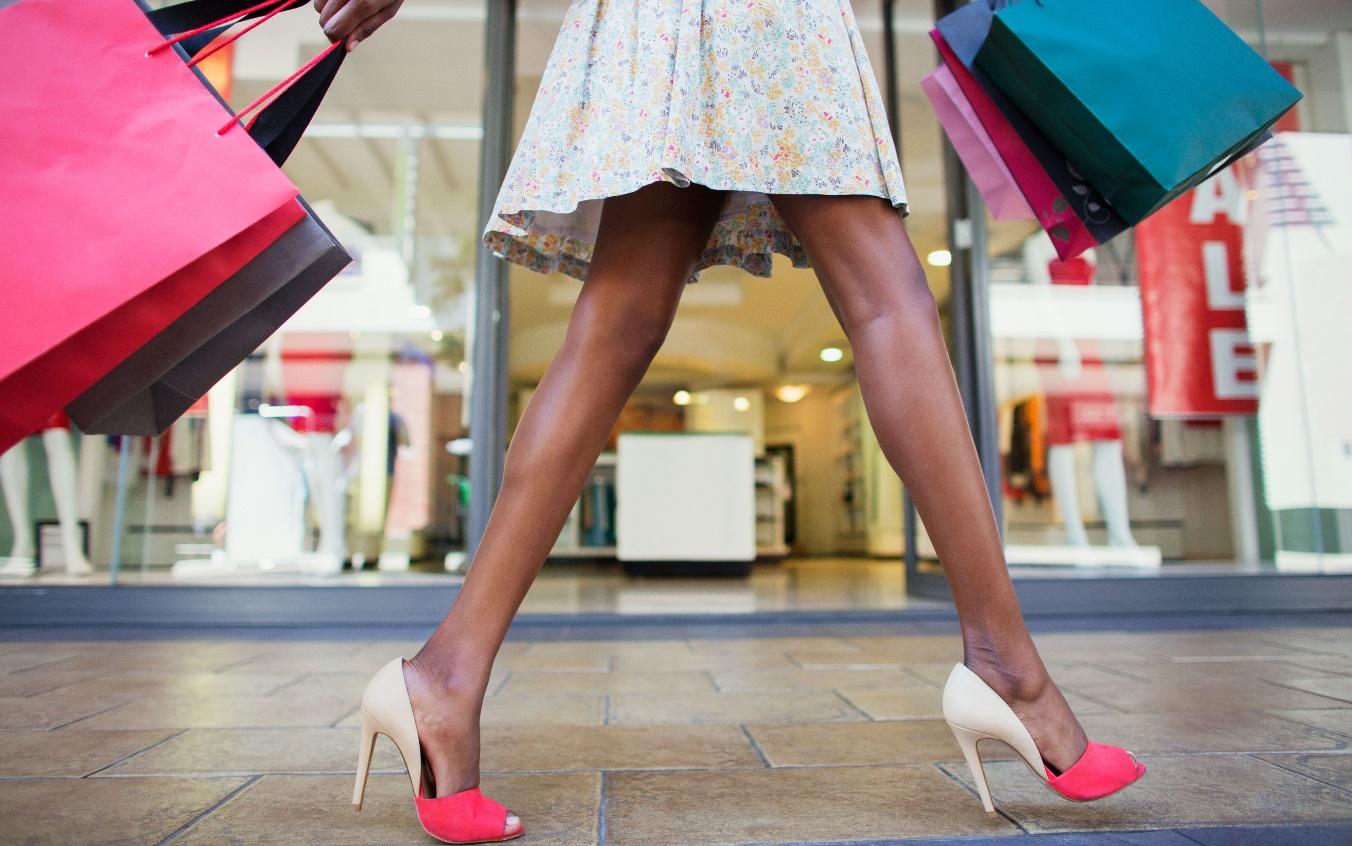 If You Are Already Commanding the Room, You Might as Well Rock the Heels – If you are a tall lady, chances are you are already standing taller than most people in the room. I do not believe in half measures, whether you wear flats, stilettos or sandals, there is a 90% probability that you're going to get noticed when you walk into a room. So, if you're dying to wear that four-inch platform, do it! There's really no point in denying yourself that little pleasure if you're already commanding the Room, You Might as Well Rock those Heels.
Don't Take the Fun Out of Fashion – Some outfits are just screaming out for "Heels". When we limit ourselves in what we're allowed and not allowed to wear, fashion becomes more stress than fun. Not only will you find it difficult to find the right clothes, but it also becomes a task to look trendy and stylish. If you want to look fabulous, don't box yourself in. Fashion is first an adventure of self-expression; don't take the fun out of the adventure.
Finally, be Proud of Who You Are! Though I could go on to list over a hundred reasons why tall ladies should wear heels, it all boils down to your level of confidence. Love yourself and be proud of who you are, you cannot change you, so make your 6' frame count. Stay true to yourself, and don't put up unnecessary barriers when it comes to expressing your tastes just so you can blend in with the crowd. Remember; you were never always made to stand tall.
The famous Christian Louboutin once said, 'I would hate for someone to look at my shoes and say, "Oh my God! They look so comfortable!' I totally agree. Being chic is not everyone's business. Afterall Marilyn Monroe said 'Give a girl the right shoes, and she can conquer the world.' We can't all be conquerors, now can we? So, the next time you're on your heels and you get the look or the question; don't you think you're too tall? Tell them "I'm not afraid of heights"