The oil and gas industry ranks top on the list of industries with the highest gender imbalance. However, certain women are working hard to close the gap and maybe, create balance in the industry. In a recent interview with the Amazons Watch Magazine, Ms Wadei Powell who is the CEO of Srimex Oil and Gas Company talk about her experiences and how she has been able to create a niche for herself in a male-dominated sector. Excerpts;
Please share with our readers your background and some of your growing up experiences.
I was born in the West African nation of Liberia where I attended the St. Teresa's Convent School in Monrovia and earned a Diploma in 1989. I grew up modestly but with everything I needed. My mother was a single-parent who sacrificed everything to make sure I and my siblings (one brother, one sister, one cousin) had the best life. Growing up in Liberia were some of the best times of my life. Due to the civil crisis that erupted in Liberia in 1989, I moved to the United States of America where I continued my education, earning a B.A. degree in English from the University of Maryland, College Park. In my senior year of college, there was a job posting for an Editor with the Security Industry Association (SIA), which was an organization working to develop standards for the security sector. Prior to this, I had no knowledge of what "Standards" were but I was a very good writer and so my school counsellor encouraged me to apply. I am forever indebted to her for that because it helped shape my future professional path. At SIA I was fortunate to have a direct supervisor and mentor, Ms L. Virginia Williams, who encouraged and nurtured me professionally. She was a petite woman, in stature, with a "quiet but strong presence". Although the professional world of "Standards" at that time was very male-dominated, I would watch my mentor command a room of mostly men with a combination of her wealth of subject knowledge and quiet confidence. I knew then and there that if I would be successful in a professional world largely dominated by men, I would need to develop that same confidence. I worked hard on learning the industry and honing my skills. Doing this would prove to become some of my greatest assets because, as it turned out, my career path has seen me mostly as the only female among male counterparts. It was also during this time that I found my passion for systems and processes and decided to pursue and earned an M.Sc. degree in Information & Telecommunications Systems Management, with an emphasis in Organizational Development, from Capitol College in Laurel, MD.
While in the United States, I worked with several industry associations and Fortune 500 Companies, the last being Mellon Financial, where I served as a Business Process Manager working in the areas of Financial, Operational, Organizational and Functional process development and management.
Our findings reveal that you have over 19 years of professional experience, including being the former vice president for administration and human resource at Cellcom GSM (now Orange GSM). Kindly tell us about your career journey.
I have over 23 years of professional experience. In October 2005, after living and working in the United States for over 15 years, I returned to my home country, Liberia. At the time, Liberia was just emerging from years of civil crisis and I hoped that my return would enable me to use my professional knowledge and experience to help develop my country.
From December 2005 to May 2006, I served as Manager of Information Systems at the Central Bank of Liberia where I had direct oversight of developing and implementing the CBL MIS long-term objectives, work plan and budget.
Subsequently, I served as Inventory Control Manager at Firestone Liberia from June 2006 to March 2009 and General Services Manager from March 2009 to May 2012. At Firestone, I had direct oversight of Inventory Control, Government Relations, Concession Agreement Compliance, Education, Information Technology/Payroll, Medical Administration, and Corporate Legal affairs. My specific responsibilities included developing and maintaining strong collaborative relationships with Government officials and stakeholders in the Liberian rubber sector, serving as primary interface with Government Ministries, Public Corporations, Autonomous Agencies, and Professional Associations, and handling administrative and implementation matters related to Firestone Liberia Concession Agreement. I also served as Chairperson of the Firestone Liberia Scholarship Program.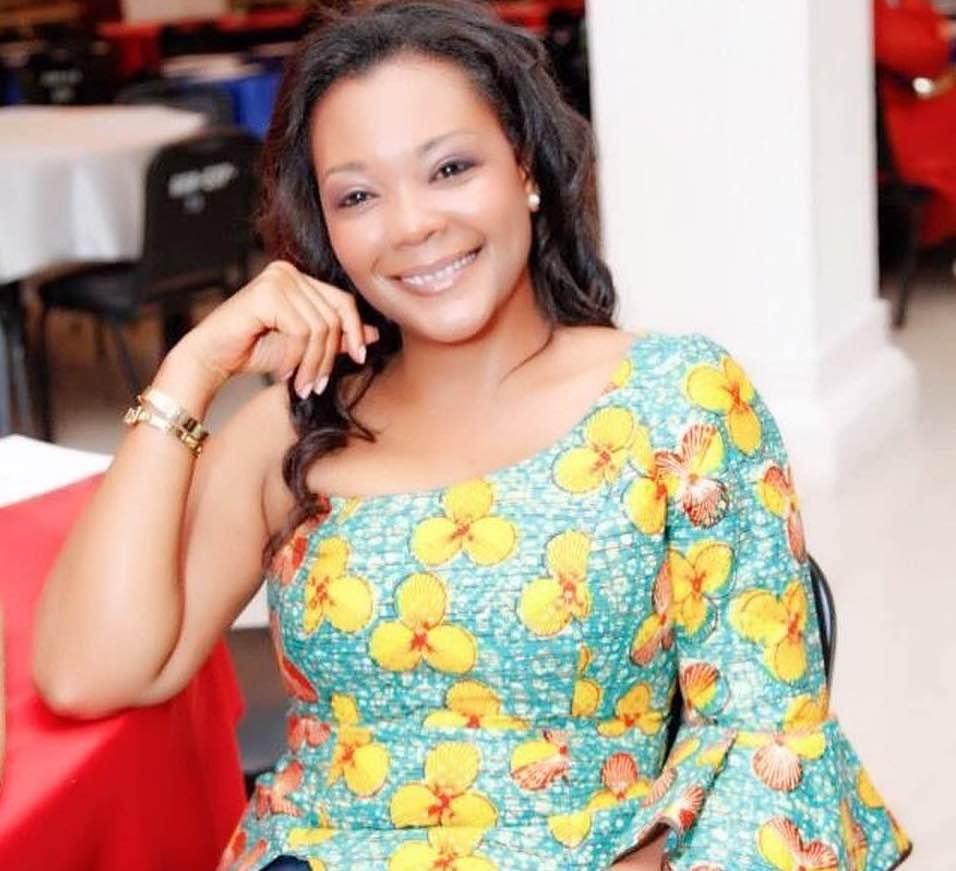 From May 2012 – May 2015, I served as Vice President for Administration & HR at Cellcom Telecommunications, Inc., where I had the primary responsibility of administrative and human resource matters, specifically aimed towards reorganizing the organization's human capital structures.
In 2015, I started a private Organizational Development consulting company, UFOUND Solutions Group, specializing in organizational and human resources development and management. I worked on several development projects, with private companies and the United States Agency for International Development (USAID), providing consultancy services in systems strengthening, business process design, change management, and human resources.
In December 2017, I joined SRIMEX Oil & Gas Company where I currently serve as Chief Executive Officer.
I have also served as Second Vice President of the Liberia Chamber of Commerce (LCC), held membership in the Liberia Corporate Responsibility Forum, served on the Board of the National Port Authority of Liberia.
The petroleum industry in Africa has largely been male-dominated. A lot of our female readers will be quite interested to know some of your experiences as a first female CEO of your company, and how you are able to achieve success in spite of the obvious barriers.
While male domination in the petroleum sector in Africa is the norm, it is also true of many other industries in Africa, and even in the US. My entire professional career has seen me as the only woman, or one of a very few, in a room filled with men and so from a very early stage in my career I've had to manage that dynamic. I have always practised the philosophy of not seeing myself as a "woman" in a man's world. Rather, I have always mentally viewed myself as a qualified professional with a job to perform. A typical example is when I accepted the position of CEO with SRIMEX. I never even thought about the fact that I was the first female CEO of an Oil & Gas company in Liberia. It wasn't until I sent the Press Release to the Public Relations representative that I realized that it was a big deal. I had intended on sending out a simple PR announcement but she insisted that we needed to do something "bigger" because of the message it would send to young women who would now be able to dream bigger.
I have found that focusing my energies on the job at hand and performing with a "quiet but strong presence" has allowed me to mentally remove the barrier myself instead of depending on others to do so. Now, this is not to say that barriers will automatically come down, but I believe that my confidence from the door sets the tone for my interactions with my male counterparts. I deal with barriers as they come and do not make a general assumption that this will be the case with every male counterpart. When it does happen, I am very firm in not allowing it to gain any traction.
The World Bank's 2018 Human Capital Index ranked sub-Saharan African countries low, based on their education and health outcomes and the impact they are having on productivity. According to the World Bank's President, Mr Jim Yong Kim, building human capital is critical for all countries, at all income levels, to compete in the economy of the future. How would you describe the implication of the ranking to organizational growth and economic development in Liberia?
Coming from an OD background, I agree with Mr Kim's statement completely. Human capital is the most important ingredient in the success of any organization or nation. Liberia is ranked 153 out of 157 countries, which is extremely low. In simple terms, this means that Liberians are severely lacking the requisite knowledge and skills needed for them to move out of poverty and realize their potential as productive members of society. Liberia, prior to the civil war, had an educational system that rivalled the best in the world. I graduated from high school in Liberia and was able to successfully sit the entrance exams for university in the US and obtain an academic scholarship. Today, we see a steep decline in the quality of education in Liberia. In 2018, WAEC reported that 21,580 out of 33,979 candidates who sat for the exam in Liberia, in the senior high category, failed, representing 65.15 percent of the candidates. As an HR professional in Liberia, I have reviewed countless CVs and interviewed numerous candidates for jobs. During these interviews, one can clearly see the lack of preparedness for the job market. As a result, organizations tend to look outside of Liberia for suitable candidates, further crippling the nation's HCI. We have to realize that there is a direct correlation between poverty and the lack of education and skills. It is imperative that we develop human capital by making investment education (both academic and vocational), health care, and job creation if we are to improve this ranking and elevate our people out of poverty.
Srimex Oil and Gas Company is one of the leading importers of petroleum products in the country. Please tell us more about your company and its contributions to Liberia's local content development.
Srimex was formed as a General Trading Company in 2003 and imported commodities such as cement, IT and electrical equipment, cooking oil and milk powder. In 2005, Srimex was granted a license to import petroleum products into Liberia which extends to storage, distribution, commercial retail, bunkering as well as exploration. Srimex's petroleum import business soon eclipsed other activities and in 2011 Srimex Oil and Gas Company (Srimex OGC) was formed to focus solely on petroleum. Srimex OGC also has the largest privately-owned tank farm storage capacity in Liberia. Srimex OGC is 100% Liberian owned and operated and has grown from an importer of modest quantities of PMS into the largest Liberian Oil & Gas company in Liberia. Srimex Chairman, Mr Musa Hassan Bility, is also 100% owner.
How do you balance your family and career obligations?
With the help and guidance of God and a great support system! Balancing career and family is the toughest job for professional women, especially those wanting to reach executive levels. It is an uphill/downhill battle and at one time or another in your journey, one gets less attention than the other. Anyone that will tell you that as a woman you can have it all is a magician. The best you can strive for is to have the ability to balance the two. I think one of the key things is to be cognizant enough to recognize when you are not paying enough attention to either and to take corrective measures. Secondly, you have to ensure that you have a good support system. I am a proud mother of two daughters and I can tell you that I could not have raised them without God first, and my mother and sister second. I am truly blessed to have a phenomenal support system.
What's the best way for the readers of Amazons Watch Magazine to connect with you?
Website: www.ufoundsolutionsgroup.com
LinkedIn: Wadei Powell