Ms. Karuaihe-Martin has over 28 years experience in the financial sector after having worked in various financial institutions that include PWC (Partner/Director within the Strategic Advisory, Risk and Corporate Governance) Tax Leader), with the past 7 years in the Insurance industry. She has extensive experience and expertise in Insurance, Reinsurance, Taxation, Internal Audit, Accounting and Finance, Business Strategy, Project Management, Valuations, Advisory Consulting, Risk, Control and Fraud and Corporate Governance.
Her work has transcended beyond the Namibian borders by serving on various Insurance industry bodies in the African region. Currently, serving on the Organization of Eastern and Southern Africa Insurers (OESAI) Board as the Chairperson and as an Executive Committee Members of the Africa Insurance Organization (AIO) Committee. She is an award winner of the 2017 Africa's Most Influential Women in Business and Government awards in the Public Enterprises sector category and the 2017 EMEA Women to Watch Awards for my transformational work at NamibRe. She was also one of the five finalists of the Business Women of the year at 30.
A business leader and philanthropist with a passion for climate change on the environment, society at large, and its impact on economies. Passion turned into action, Ms. Karuaihe-Martin has become an advocate of the UN Environment Programme's Principles for Sustainable Insurance and Initiatives (PSI) in Namibia and the African continent a specific focus on attaining certain SDGs for the African continent by 2030.
Tell us a little about yourself and your organization, Namibia National Reinsurance Corporation Ltd.?
My name is Patty Karuaihe- Martin Managing Director of Namibia National Reinsurance Corporation Ltd ("NamibRe") NamibRe, is a state-owned enterprise that was established by an Act of Parliament (Act No22 of 1998). The mandate of the Corporation is to provide reinsurance services and minimize the placement of insurance and reinsurance business outside Namibia's borders.
The company started operations with a capital injection of N$20 million and only 7 staff members.
Today, I am proud to say that NamibRe has grown into a successful Reinsurer in Namibia, but on the African continent. Today, we can proudly say that NamibRe can be recognized in the industry as a professional company, which drives its business through knowledge, expertise, hard work, and customer service driven by a sustainable approach.
NamibRe's success/growth can be attributed to our strong underwriting techniques, diversified products offering, coupled with great service and good relationships with our clients and strong brand equity and presence which we have developed within the African continent.
The Gross Written Premium (GWP) has grown from USD 15.2M to USD 51.7M in the past 5 years, and this translates into a growth rate of over 240%. Our total asset value has grown from USD 16.6M to over USD 38.4M in that same period.
The Corporation embarked on the following reforms since 2015: The Compulsory sessions increased from 7.5% [2015] to 12.5% [2017]. In 2016 we Introduced the Life business and Started writing more facultative business; Human Resources; we have implemented HR strategies that include the recruitment of highly skilled experts and providing various training opportunities for our staff members.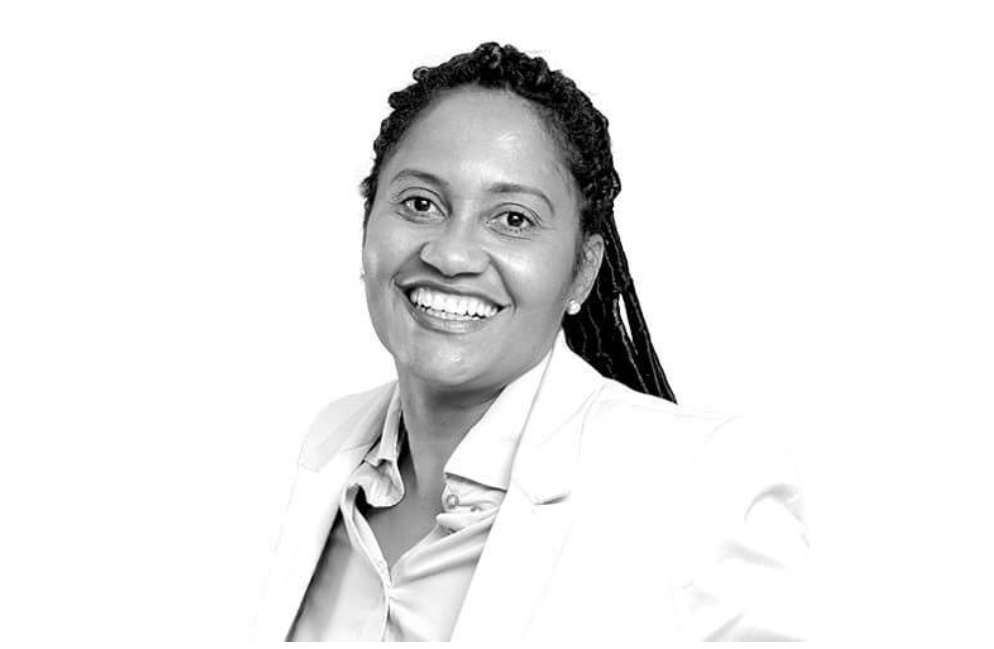 A lot of businesses affected by the COVID-19 may seek insurance claims as a strategy for an economic comeback. Do you think the insurance sector will be overwhelmed by the claims it will be receiving this period?
The insurance sector is expected to incur higher than normal claims due to COVID-19 due to the pandemic's pervasive effect. Business interruption policies usually payout only if physical damage occurs to an organization's assets or operations – so coronavirus related claims may not be covered. Still, there are current disputes on this issue. Other potential non-life areas for claims include trade credit insurance, which covers businesses against debts that their customers or suppliers cannot pay.
Globally, this type of insurance is a U$11 billion market, whilst in Namibia, such business is minimal, therefore, has a low impact on local insurers. From a life insurance claim perspective, claims are expected to increase due to the increased number of deaths spiked by the virus. However, the impact thereof simply cannot be determined at this stage, as we (locally and globally) are unable to estimate what the eventual mortality or morbidity rates will be in a COVID world and, therefore, what the cost might be for health insurers. On a positive note, however, the pandemic may result in increased health consciousness, which will cause more people to reconsider their health insurance needs. To this end, we expect to see an increase in health and critical illness sales. The insurance sector is resilient but will indeed be hard hit by the pandemic.
It has been repeatedly emphasized that the effect of COVID-19 the most hits women and women-led businesses. How have you been able to stay afloat, and what economic recovery come back measures would you suggest?
It is indeed true that women, especially those running small businesses and those operating in the informal economy, have felt the brunt of the economic and social fallout of COVID-19.
This is because women form the majority of people working in the informal sector or running informal businesses. As a reinsurance company, NamibRe, like all insurance and reinsurance companies, is in risk management and has the resilience to wither the pandemic. Reports on the impact of the pandemic on the industry reveal that so far, the industry has responded well due to our expertise in risk analysis and crisis management.
Our investment in mobile technology paid off. In addition to this, we invest a lot in our people. Hence, from the on-set, we supported our staff members with immune-boosting supplements and enhanced our wellness programmes to strengthen their physical and emotional strength. A combination of all these interventions and more investment in digitization will enhance the business's ability to stay afloat and remain resilient during the pandemic period.
Why is gender balance and having a more diverse workforce important to you?
This is a very relevant and important issue to address in the current world of work. If you have a homogenous workforce, then everyone acts the same and does the same things. Additionally, they think the same, and this is the real issue. If everyone thinks the same way, it may prevent us from coming up with creative solutions to current challenges. When we have a diverse workforce, we can draw from the background and experience of a kaleidoscope of people and come up with creative and well thought out solutions. This way, we can create a win-win solution that benefits all parties. Diversity is therefore crucial, not only from the perspective of male and female but in the whole spectrum of human expression. NamibRe is a multicultural community and, therefore, representative of the Namibian demographic.
What one piece of advice would you give any aspiring female professionals reading this?
My approach and measure of success have always been about empowering and changing the lives of those around me. I find satisfaction in seeing the seeds I have planted come to fruition over time. The people I have helped map out career journeys with and impacted their growth later ended up being great leaders themselves and valuable industry and national assets. And this, one does through formal and informal mentorships. A good leader, I believe, invests time and efforts in others as they would invest in themselves.
So, I would say, to those that aspire to follow into a path similar to mine;
Developing and harnessing your talents at every young age is important. Invest in your education. Get a good mentor and career sponsor that can provide strategic input towards your career growth.

Focus on the job and not the gender dynamics, this is an exercise that requires resilience and tenacity.

Agility, we live in a forever changing world and at a much faster rate today, and it is important to equip yourself with the tools that will allow you to be adaptive to all these changes, at legging behind. I am very much a team player who loves empowering people to take charge of their duties and work. I love to grow people, to see themselves as partners in the business and not just employees.
At the core of my leadership style is integrity; everything I do rests on that value. In today's world is unwise to be a leader that subscribes to only one style of leadership. I believe that my leadership style is agile because of my passion for learning, openness to innovation, developing people and my ability to create and communicate any vision succinctly.
You have recently been endorsed by the Board of Amazons Watch Magazine to be conferred with the African Female Industry Personality of the Year (Insurance). How do you feel about this honour?
Being conferred such a prestigious award is an honour indeed. As a female leader in a male-dominated industry, you have to bring your best foot forward consistently. Therefore, this award is conferred to me is not only for me but also for all the female leaders in our industry and all-female leaders out there. This award gives me hope and motivation that hard work, which leads to results, gets recognized.