By Goodnews Bueker
Potatoes are one of my favourites, and we cannot stay mad at them. Even though people often say nasty things about them for their level of carbs, their tendency to soak up oil, and large scale on the glycemic index (which estimates how different fast foods increase one's blood sugar), we keep finding our way to them.
It isn't entirely our fault. Regardless of people's knee-jerk reaction to this delicious tuber, it also passes for a healthy eating plan. It provides a ton of immunity-boosting vitamin C, potassium that regulates blood pressure and sufficient fibre that the body needs.
It is also important to note that the glycemic index is quite controversial. A high glycemic index potato could become a low glycemic index meal if added a little olive oil. This is because the added fat aids to hamper the absorption of the potato's carbs. So, you could trash this fear in a bin.
Another thing that gets me fascinated about potatoes is the numerous delicacies you could prepare from them—confused about what to prepare for dinner? These five easy ideas could help.
Although frequently made with lots of butter, cream and salt, mashed potatoes can be a somewhat healthy addition to your meal plan if you know how to prepare them correctly.
After you have cooked the potatoes, remove water from them, return them to the pan, and cover with a cloth for 10 minutes. This further dries them out and helps them mix well when butter is added.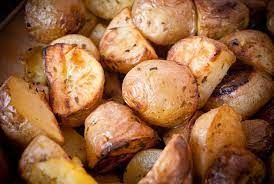 2. Oven-Fried Potatoes
When next you have a craving for French fries, oven "fries" is a simple way to get a nice, crisp taste of deep-fried potatoes without all the fat.
Cut your potatoes into thin wedges deep in olive or canola oil, and then roast them in the oven at 450°. The outcome is superb: it looks crispy outwardly and fluffy on the inside. This easy recipe is not only tasty but highly nutritional.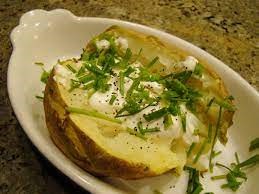 3. Baked Potatoes
It is quite easy to bake a potato. Scrub one medium russet potato for each person, and pierce poke with a fork. Put the potatoes in the microwave and cook on medium heat. Turn at intervals for about 29 minutes until it is soft.
(Or utilize the "potato setting" on your microwave and cook based on the manufacturer's instructions) Also, you could bake potatoes directly on the centre rack in a 400°F oven for 45 to 60 minutes until soft. Baked potatoes are an excellent dinner, and as long as you're not loading it up with high-calorie toppings, they are healthy too.)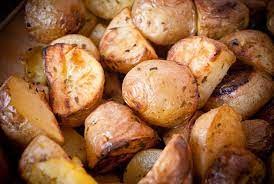 4. Roasted Potatoes
Only a handful of things seem as soothing to me as roasted potatoes. They taste great on their own but even taste better as part of a mélange of veggies. Try mixing different varieties such as waxy fingerlings and thin-skinned baby reds with carrots, sweet potatoes and sliced onion. Since the potato skins remain, it also affords you a good dose of fibre when you cook this way. It would help if you gave this a try.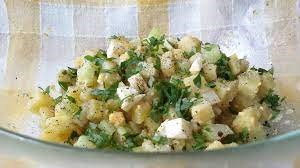 5. Classic Potato Salad
Picnics and barbecues will not be the same if a creamy bowl of potato salad is missing. We can not get enough potato salad. This classic recipe combines boiled new potatoes with shallots, capers and cornichons for a tangy kick. Blend the mixture with mayo and mix in chopped parsley for a burst of freshness. This simple salad can effortlessly be adapted by excluding more robust flavours such as capers and cornichons if you cook for kids.
Now that you know how creative you can be with preparing your potatoes, you don't have to be eating a particular recipe. Give these easy and mouth-watering recipes a try, and thank me later.