By Miracle Nwankwo
With the return to school policy picking up in some countries, one should expect parents, especially working mothers and women entrepreneurs who faced difficulties in parenting during the COVID-19 pandemic to be relieved. However, in contrary, more work is needed from both parents and teachers to help these little ones adjust to the new normal. For working mothers and women entrepreneurs, it is going to be a little tougher because while children are resuming back to school the corporate and business world is also in pursuit of overcoming the downturn posed at them by the unexpected pandemic.
Many experts have been concerned about the extra pressures being put on women's careers and businesses which is detrimental to their overall output seeing that they have other demanding responsibilities to attend to.
In May, thirty social science researchers from five South African universities took on a national Income Dynamics Stud Coronavirus Rapid Mobile Survey, which is expected to run through till December. When the first result came out, the researchers found that 3million South Africans lost their jobs, while some 1.5million who manage to have jobs are out of income.
The result goes further to say that amid the problem of jobs and income losses in the country, women are the most disadvantaged because, among the 3million job losses, 2million were women.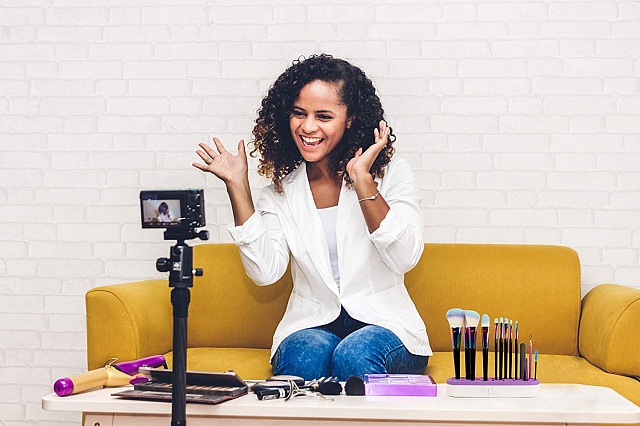 "Among those groups of people that were already disadvantaged in the labour market and already faced a disproportionate share of job losses from the pandemic (the less educated, the poor, black Africans and informal workers), women in these groups faced even further job losses, putting them at a 'double disadvantage'," the researchers said.
The high rate of women losing their jobs and the strain on women-owned businesses due to the pandemic is no news but what can be done to help protect women-owned businesses and how can more women keep their jobs and also gain promotion amid this crisis.
The social distance policy adopted by the world in response to the pandemic forced remote working culture into the business and corporate sphere. However, the non-socializing policy triggered certain challenges that impacted negatively on many businesses. For instance, SMEs, companies and employees in many developing regions, suffered lack of connectivity due to the absence of efficient digitalization and Technology, which led to low productivity.
While the world gradually gains momentum post-COVID-19, an Ireland-based mobile application development company, Appify, is proposing smart-working culture, to help small business owners stay afloat amid this crisis.
We all know the important role technology play in our lives, but the pandemic has made this crystal clear. Embracing digital technologies is the thin line between hard work and smart work. Smart-working involves the application of technologies to connect individuals, spaces, objects and business processes. The aim is to deliver efficiency and effectiveness that maximize productivities in line with business objectives and priorities.
Appify defines smart working as "a new managerial philosophy based upon giving people flexibility and autonomy in the choice of space, schedules and tools they use, but, with greater responsibility for results. It involves the "intelligent" rethinking of how work is carried out, removing constraints arising from a fixed position, open space and single office models that are at odds with the principles of personalization, flexibility and virtuality."
There are applications for almost every work activity that fully accommodates remote work, and they are already widespread and diverse. Most times, all you need to do is go on the net and search them out. The Apple and Google play stores have made them easier just with typing the right words on the search space you can have multiple examples of what you want because every day new technologies and applications are being created to make life easier and better for man.
While you consider porting to smart-working, there are things you should bear in mind to help inspire this new working style. Adopting an efficient working culture coupled with a smart-working system can turn everything around and give you the best result. To this end, you will need to
Bridge the distances with Technology:
In an article titled 'The importance of technology in the era of COVID-19' by TechUK, it said that "Resilience and connectivity will be the new watchwords as organizations seek to adjust to this unpredictable future."
At this very time, Technology is everything, therefore as much as you can, ensure that there are no limitations to putting the required technologies in place. You may not be out there as much as you can, you might be unable to travel to certain places, but Technology can help fill the gap and bring the required result you want.
Upgrade your working tools and software:
An ancient Greek physician, Hippocrates, in his work Amorphisms, wrote: "For extreme diseases, extreme methods of cure, as to restriction, are most suitable." Desperate times call for desperate measures. Do not let your tools impair you from reaching your goals. This might cause you more, but you will bring great results. Like Israelmore Ayivor, a Ghanaian inspirational write and speaker once said: "Endure the pain and make a difference!"
Upgrading your working tools also includes that of your employees because you work as a team and every part of the team needs to be in good condition great success.
Establish a dedicated online working space:
My company recently moved to a dedicated online working space called bitrix24, where we work together and collaborate from different locations. The truth is – we are not the only group who have moved to the online space. Following an analysis by McKinsey & Company, the company reported that the levels of remote working have skyrocketed during lockdowns and are likely to remain higher than the pre-crisis level for some time.
Even if your company is able to reopen its physical workspace, your clients, customers, and partners might be restricted, therefore the need for an online working space to promote business continuity amid these uncertain times.
Do not be too hard on yourself:
You need 'YOU' to achieve your desired result. Pursue healthy living and always seek help when you need one. You might be in isolation, but you are not alone. Don't give up on prioritizing social interactions. Smart-working entails seeking easier means to get the work done, so don't let this working culture be an avenue to overwork yourself but rather let it be a means to reduce the workload and create room for more efficiency.