By Miracle Nwankwo
Every philanthropist has a unique and inspiring tale about their journey in philanthropy, and often times their acts and willingness to give to the society is inspired by the struggles of their past. However, it is one thing to be shown kindness and it is another thing to be willing to return the favor.
This episode of Impact Inspire brings the spectacular story of a rare gem, someone whose heart yearns daily with a desire to reciprocate an act of kindness that was shown her in a better form.
She is an African woman, born in the midst of excruciating poverty in a little village in Wedza District of rural Zimbabwe.
Her name is Fiona Mavhinga, the founding partner of CAMA a foundation whose goal is to help girls and young women to access education, facilitating their transition into higher education and employment, and creating opportunities to develop their leadership and activism.
Fiona had her growing up days very tough; as the first child of the family she was very keen on education and everyone around her saw her passion.
Her very supportive family sent her to live with her grandmother when she was old enough to go to school, so that the distance to school could become shorter since her grandmother lived closer to the school than they did.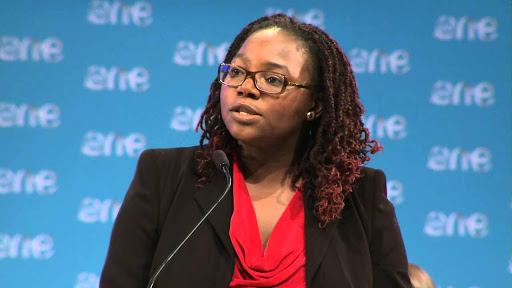 Reducing the distance to school was not the only problem that Fiona and her family had to deal with; they were also faced with financial problems. Despite all their efforts, there were days when the family went hungry because of Fiona's fees, yet on many occasions, she was sent home from school for not paying her fees. Nevertheless, with the hope of a brighter future, the family struggled to meet Fiona's school-going costs. While staying with her grandmother, they woke up at 4am every morning, and worked every weekend, selling vegetables at the market, trying to earn enough money to make ends meet.
Fiona's mother, on the other hand was also committed to supporting her daughter's education. She was a trader who traded dried fish for maize, and then sells the maize to provide for Fiona's school fees.
The distance between Fiona's grandmother's house to the school was 5km, apart from the days that her cousins and uncle would carry Fiona part of the way to school, she walked every day to school to receive a full day of lessons, after which she returns home studying late into the night next to a paraffin lamp, having spent her evenings working on the vegetable plot that their livelihood was dependent on.
Fiona was not the only girl in her community that really wanted go to school, but due to the poverty that consumed most rural areas in Zimbabwe many of her friends in the rural village lost their dreams to poverty, and their lives have become so drastically different from that of Fiona who was lucky enough to pull through with the support and determination of her family.
Having concluded her secondary school amidst the intense heat of lack and want, she was then faced with the challenge to further her education. She had written her final exams and obtained the best results both in her school, and her entire province. For the cause of her excellence, she was offered an admission into the Zimbabwe university.
The possibility of going to the university was not in view and Fiona was too stubborn to give up. She thought of many possible solutions and a way out but none of the options involved letting go of her dreams. In the end, like the old saying "when there is a will, there is a way", a perfect help came to her at the very time she needed it.
The story of her life got better when Camfed stepped in to support her, it was a dream come through for Fiona who cried tears of joy and relief.
Camfed is an international non-profit organization tackling poverty and inequality by supporting marginalized girls to go to school and succeed, and empowering young women to step up as leaders of change.
With the help of Camfed, Fiona went to the University to study Law and graduated. After her graduation she worked as a lawyer for three years and later went on to work with the Bank of Zimbabwe.
However, that was not her destination as she had a dream and a purpose to drive into fulfilment. She wanted to return this same act of goodwill and together with the support of Camfed and other beneficiaries of the NGO (the first 400 young women whose education Camfed had supported), Fiona formed the Camfed Association, CAMA.
CAMA is a powerful Pan-African network with a unique movement of rural philanthropists whose major focus is to help the adolescent girl with access to education.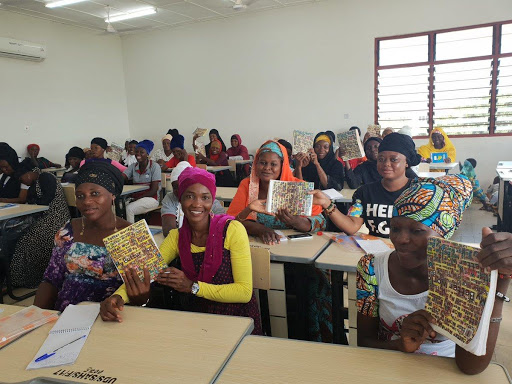 In 1998 when they started out, the 400 former Camfed-supported students came together to multiply the impact of donor funds by offering training, technology, business loans, and mentoring support to young women at the critical time when they leave secondary school.
Currently, the Group has a target to grow to more than 130,000 by 2019. Also in 2014, they set a target in partnership with their parent organisation Camfed, to support one million adolescent girls to go to secondary school within just five years. After two years, at the end of 2016, they had passed the halfway mark.
In 2017, it reached the 100,000 mark. Many women and girls are now beneficiaries of the CAMA Network and Fiona is still optimistic. She looks forward to a brighter future with CAMA meeting the educational needs of billions of women and girls in Africa. And she also hopes that with these impacts, these beneficiaries can now take up top positions in the societies and help change the world.
The group has also established its presence in other African countries like Ghana, Zimbabwe, Tanzania, Zambia and Malawi with its executive representative resident in those countries.
Fiona has been celebrated on different platforms and has also received awards for her efforts including Carnegie Medal of Philanthropy.