In recent times, women all over the world are beginning to pay a closer attention to philanthropy since they have realized that this does not only put smiles on faces but also affords them the opportunity to become agents of empowerment to the society at large.
The quest to make the world a better place, is currently spreading among women from different works of life who are going the extra mile to be a part of the new generation world changers.
In Philippine, Nanette Medved-Po a former film actress, TV host and model began her journey into philanthropy when she sighted an opportunity to make a difference using her wealth and fame.
The newness about philanthropy is in the modern perception that surrounds it, which is the idea that wealth and fame can be used as tools to promote good cause for the welfare of others.
According to John Gardner, "Wealth is not new. Neither is charity. But the idea of using private wealth imaginatively, constructively, and systematically to attack the fundamental problems of mankind is new."
Nanette is not the only woman in the world with the desire to help mankind but her system of philanthropy is unique in its own way, and for this course she has given up so much to see that many little faces are lighted up in hope.
Nanette was born in 1971 in Hawaii, USA, her father is a Russian and her mother a Chinese. Although Nanette spent her growing up years traveling throughout Asia, she had most of her primary and secondary education in Holy Family Academy in Angeles City of Philippine.
She proceeds to Babson College in Wellesley, Massachusetts to further her studies in Finance and Entrepreneurship and later graduated as Summa Cum Laude in 1998.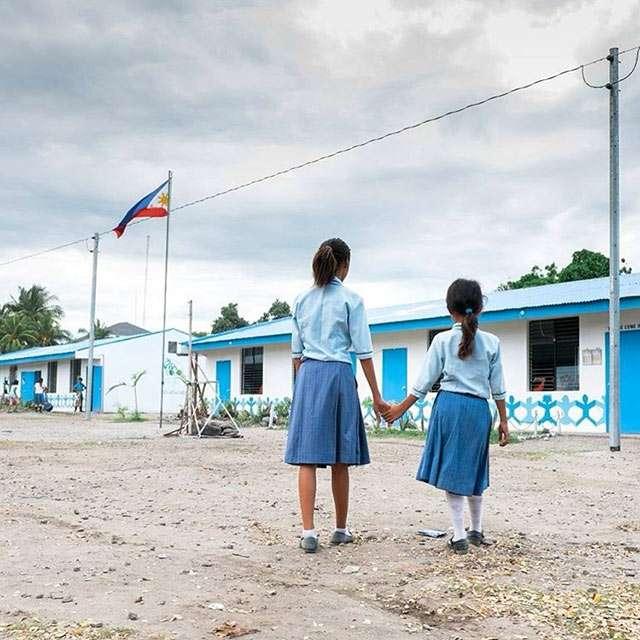 This former actress-model became a social entrepreneur when she saw the possibility to leverage her popularity as an avenue to do good. The idea started to play in her mind after she had an encounter with a crowd of fans. She was at a Christmas parade to promote her film and she saw a throng of people, young and old, approaching to hold her on a pedestal. This reminded her of her character 'Darna' which she played in the Pinoy superhero, as a village girl who one night received superpowers from a shooting star and she became a guardian of the needy and a force of good over evil, Nanette thought it would not be a bad idea if she became the 'Darna' that the world needs and felt she should do the same.
Nanette had witnessed great poverty while working before she went on to further her education and began to travel around the country. She observed the great successes that was achieved in the business community and yet there was so much struggles and delay in the non-profit sector in terms of fund raising because they put more focus on impact than other aspects.
So she thought it would be better to create a hybrid that combines both the discipline of the private sector in terms of funds generation and the passion for humanitarian impact expressed by the non-profit sector, and then rather than dividend that the private sector gives out to shareholders, it is rather used towards a social good whether it is the environment or in education or in employees, or whatever it is.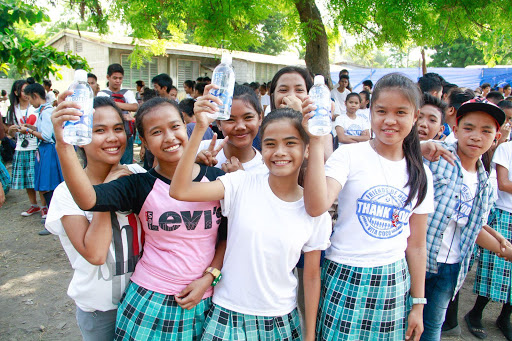 After so much thought and plans she founded Generation Hope, a manufacturing company that produces and sells bottled water called Hope in a Bottle. However, Generation Hope is not like every other manufacturing company because unlike other profitable organizations, all of its proceeds are donated to Friends of Hope, a nonprofit that was also founded by Nanette, which uses the funds to build public school classrooms in different places in Philippine.
Before she ventured into the act, she had no business experience especially in consumer goods, and no one was expecting that from her but with the passion that was borne out of a sincere desire she was able to bring Generation Hope to its current position.
This unique idea and act of Nannette transported her to pages of Forbes Magazine's 2017 not as a Celebrity but as a Hope Giver.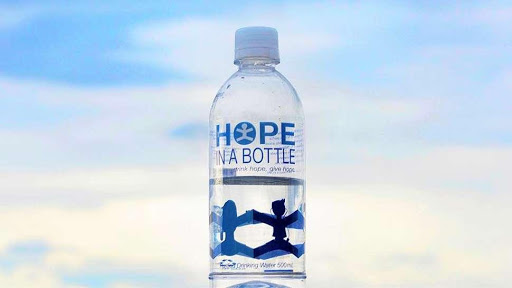 Generation Hope is still fulfilling its mission to date, and in mid-2017 the company sold over 9 million bottles and built 37 classrooms that have benefited more than 7,310 students.
In pursuit of her company's mission which is to build more public school classrooms, Nanette diversified the company to manufacture other products such as Hope in a Coconut and Hope in a Shirt.
The Hope in a Coconut comes in the form of Vita Coco coconut water, in which five pesos from every pack goes to Filipino coconut farmers. While the Hope in a Shirt is a line of T-shits made from 100 percent recycled plastic bottles and designed with artwork by actress and visual artist Solenn Heussaff, in order to attract the attention of buyers.
She is among the three Filipinos listed amongst the current record of 40 of Asia's profound humanitarians selected from fourteen countries across Asia Pacific. She has also been recognized in other platforms including the Forbes "Heroes of Philanthropy".
Nanette is married to Christopher Po the couple got married in June 1999 in South Africa and their marriage is blessed with 2 children Ganden and Joss Dechen.
Nanette is a unique model and an inspiration to many.
By Miracle Nwankwo