By Miracle Nwankwo
After Nepal faced a disastrous earthquake that claimed the lives of nearly 9,000 people and injured nearly 22,000, the country suffered a huge loss that led to new beginnings for many individuals.
But in a little place in Kathmandu of Nepal existed a beautiful home called the Butterfly Home, a home for peculiar kind of children whose parents have been held bound behind the four walls of Nepal prison yards. They were picked up from these prisons away from their inmate parent to this home.
The owner of this home is a young Nepali social worker Pushpa Basnet founder of the Early Childhood Development Center (ECDC) the academic arm of the foundation.
Pushpa was still an undergraduate when the burden to establish a home for the children of prisoners which she often met during her social work service to the prison yards, filled her heart.
Even when her world came crashing after the disastrous earthquake that consumed Nepal, Pushpa refused to throw away this vision because she had nurtured these children as her own and having to end the journey of a lifetime humanitarian service was a no way for her.
Having carried these children away from their biological parents with a promise to give them a hope, she has dedicated her life to a successful future for them.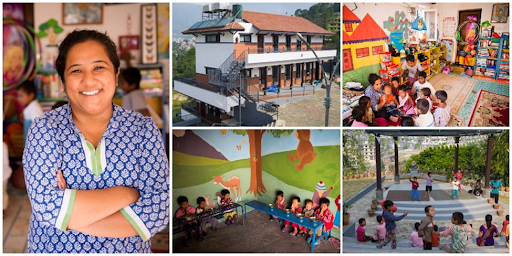 Early Childhood Development Center (ECDC) is a non-profit organization, for children of prisoners, giving them quality education and a normal childhood outside the four walls of the prison and it is located in Kathmandu, Nepal.
As a social worker, Pushpa visited a lot of prison yards during her undergraduate years and was shocked to discover that many children grow up behind bars with their imprisoned parents.
At the sight of the children, she was always heartbroken and she thought of any solution to help in any way she could. When Pushpa was only 21 she raised money and launched Early Childhood Development Center (ECDC) in 2005, providing daycare program for children. However, it was still not enough, the children needed a home so that they could erase the shambled ideologies about life that was created as a result of their parent's imprisonment and having to grow up around that predicament.
By 2007, she established a residential home for the children to live outside the prison and under her care.
She became the savior of many convicts in Nepali prison who would now rest safely knowing that their children are safe and in the care of a loving heart.
The Early Childhood Development Center rescues both children behind bars throughout urban and rural regions.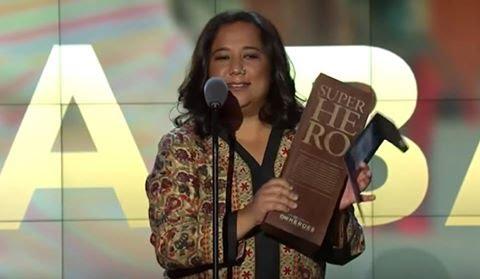 Pushpa also ensures that the children go to visit their parents during holidays because she is also concerned about the relationship between them and their parents.
While she thought about these children she was also thinking of ways to engage their parents, then in 2009, she came up with an amazing programme for these inmate parents. The programme was under the sponsorship of ChangeFusion Nepal and entails coaching the parents to make handicrafts inside the cell.
The core aim of her initiative is to make the female prisoners and also former inmates to be involved in income generating activities that will enable them to sustain their livelihood and contribute towards raising their children.
For many Nepali convicts, they feel indebted to this human savior who has not only brought them hope but has also succeeded in making life worth living.
On this account, her effort has been hugely recognized and commended both in Nepal and outside the country, she has also received supports as well as fund-raise from local and international organizations.
Pushpa received the CNN Hero Award for 2012 and in 2016.