The role and contributions of women in the affairs of their nation, especially developing countries, for several years, have been neglected and relegated to the background. However, the tide is changing and the mountains are giving ground. Singapore is a good example of one of such countries where women are participating actively in the position of governance and leadership. It can be positively argued that it is not just a significant progress that has been made by women in the Singaporean politics but dominance has been ensured considering the fact that it is a developing country.
The Peak: Women in Singapore have served in lots of high positions but on the 13th of September 2017, they set a milestone in the politics of Singapore when Halima Binti Yacob became the first female president of the country. A feat she achieved without opposition. In a statement posited by Professor Tan," this outcome should prompt more eligible women from all races to step forward and run, whether in an open or reserved election"
At the PAP (People's Action Party) Women's Wing 3rd Annual Conference on the 18th of April 2015, Grace Fu, the first female House leader, Community and Youth minister and full minister of a ministry, stated that "Women in Singapore have equal opportunities for education and support to pursue their career and family aspirations; they enjoy peace and security and have also contributed to all aspects of Singapore's development.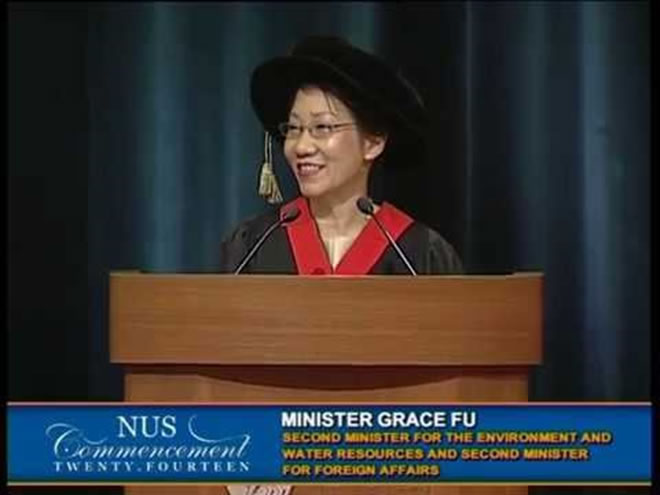 Active participants: In 2009, Lim Hwee Hua became Singapore's first female Cabinet minister. In January 2013, Halimah Yacob followed suit in January 2013 to become Singapore's first female Speaker of Parliament.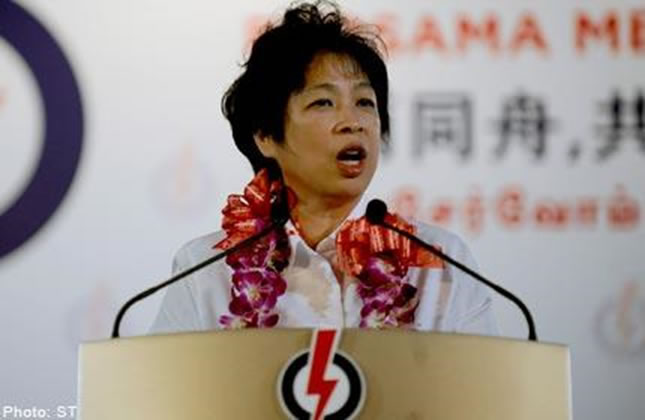 One of the women that later became a strong pillar in the politics of the country even till date, Grace Fu was appointed as the Culture, Community and Youth Minister, making her the first female full minister to head a ministry. She also became the first woman to be appointed Leader of the House.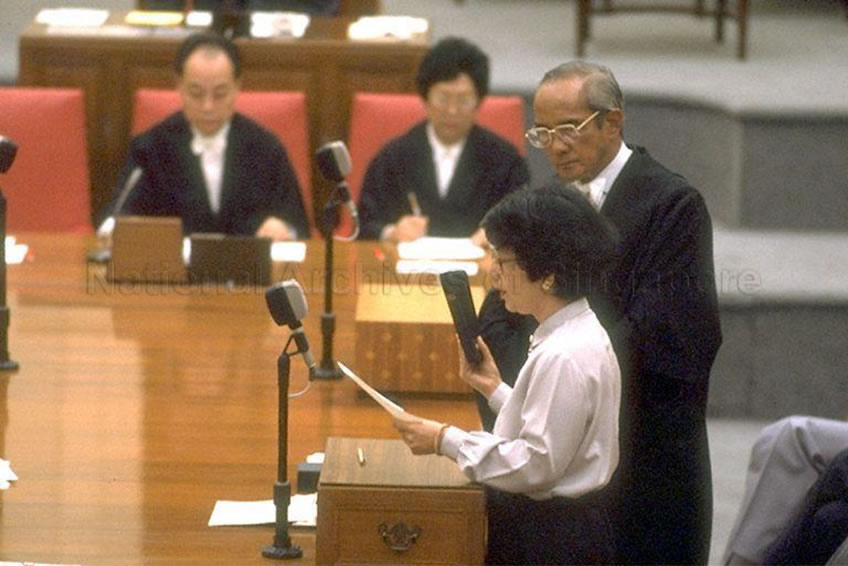 In her statement "With more women coming on board the political landscape, we hope to have a greater voice for women," said Ms. Fu. "There are issues that women can probably relate to better, for example; when it comes to childcare issues, balancing family as well as career. Also, specific issues such as children's education, somehow as a mother, women have a stronger voice or certain opinions that may be slightly different from the fathers."
She also stated some undeniable challenges that female leaders face, especially in politics. According to her, being a woman in politics oftentimes unfairly attracts some challenges such as How does she look? How does she perform? I think sometimes women can't deal with those public criticisms as well as the men. They will have to get over it, build up the resilience to criticism like that and just do their very best.
As at September 2015, there was up to 22 women in Parliament out of a total of 92 seats – making up nearly 24 percent of the House. Though this is lower than what the Convention on the Elimination of All Forms of Discrimination against Women, ratified by the Singapore Government in 1995, recommends. It says that women political representation should be at least 30 percent to form the 'critical mass' that will have a real impact on political style and content of decisions. But this 24% is certainly a sign of the good beginning of good things to come for Singaporean women.
Another emerging Amazon in Singapore, Associate Professor Paulin Straughan of the Department of Sociology at the National University of Singapore in addressing the role of women in politics stated "we have to be careful that we don't come across as arguing for quota representation. Rather, it should come from skill, value-add perspective such as- Is a woman different from a man in the boardroom? Will a woman bring a different perspective into the political arena?"
Apart from policymaking, it is argued that possessing male-like attributes is key for female leaders to succeed. In the words of Yacob Halima "Whether they have attributes that are male-like is really not relevant. "If we assume that just because they possess those attributes, they will automatically be able to be better leaders, I think those are really quite simplistic."
She added that when women are chosen for leadership positions, not just in politics but other types of leadership positions, it is important that they are chosen based on whether they can make the positive mark to the development of the countries politics and add value to the decision-making process for the general good of all.
Yacob Halima who was the first female speaker of the parliament believes she will not be the last female to attain that position. She further stated that "Willingness must be on the part of the women that are aspiring to reach greater heights in Singaporean politics to understand themselves and recognize that their voice matters. Also that their place at the table is important and that they can contribute by making policy-making more accommodating to the people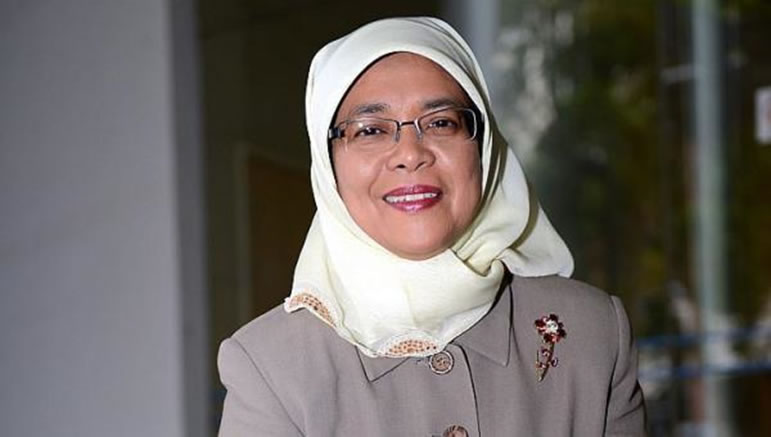 Even though it was tough being a woman in politics, Dr. Wong proved her worth, along with other pioneering women leaders like Chan Choy Siong, Dr. Dixie Tan, Yu-Foo Yee Shoon and Seet Ai Mee.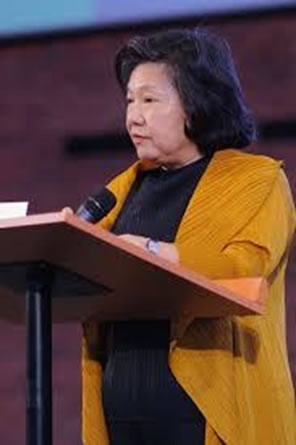 These women set the pace for other women to also strive to carve their name on the political legacies of the country.
In the Education sector, women in Singapore have defied the perception that women's education is a waste of resources and time by producing a lot of educated ones who have attained high societal status in the country. In September 2015, the country appointed its first female chancellor in the educational sector. This was a big achievement for women in the country.
In expressing her delight, Dr. Aline Wong said her appointment as SIM University's Chancellor came as a surprise. In an interview, she expressed happiness that yet another leadership avenue has been opened up for women. "Everywhere in the world, it is not that common yet for women to be in the leading positions in universities," said Dr. Wong. "Over the last 50 years in Singapore, you can see we have made tremendous progress, not only in terms of educational opportunities, job opportunities but also in politics".
Dr. Aline Wong was no stranger to the leadership role in the country. She became an active politician in 1984 and was subsequently elected Member of Parliament in four consecutive general elections. She was also a senior minister of state before she retired in active politics in 2001.
According to her, politics in Singapore before the active role of women was sheer discrimination which was not so in some other countries of the world. She also stated that "Structural barriers have been removed for women. The society has been accepting women's leadership roles in more and more domains."
The economy of Singapore has equally enjoyed the contribution of women. Owing to the increase in the number of women in the Singaporean workforce as well as the good working environment, in 2005, Singapore had an influx of women from Japan who sought to work freely as women. This was as a result of the pace that was set in Singapore by their women.