Latifa Nabizada is the daughter of an Afghanistan Islamist from Uzbeks who spent six years in jail after being accused of being a member of the Mujahedeen (Mujahedeen is the term for one engaged in Jihad).
Uzbeks is Turkic largest ethnic group in Central Asia. Nabizada and her sister were the first female graduates of the Afghan Air Force Academy. They both wanted to become pilots but many times they were denied admission into the Afghan military school based on medical grounds. But eventually a civilian doctor certified them fit.
Prior to that time, when they mentioned their desires of becoming professional pilots to their parent, they were amazed at the big dreams the ladies had. The impossibilities were so high but Nabizada and her sister chose to ignore all of it and they convinced their parent to believe in their dreams. Their father, on seeing their determinations gave them the maximum support any father would give to his children.
They were the first women pilots in Afghan air force history. The male students always made jest of them. Some even went as far as throwing stones at them. This made the sisters sad and uncomfortable; they left their classrooms in anger because they couldn't bear the torment. But at all times when it happens their teachers will come to beg and encourage them to go back to their class. The sisters put their best to studying and they did well.
In 1991 Nabizada and Laliuma graduated from helicopter flight school. At that time, the Afghanistan civil war had begun so, Nabizada and her sister worked as mission pilots. After one year, they were employed by the mujahedeen government. Working for the mujahedeen government hold so much, the sisters will have to risk their lives to ensure that their work is done.
In 1996, there was a political movement in Afghanistan. The Taliban's who are currently known as Islamic Emirate of Afghanistan (IEA), forcefully took over Kabul the capital of Afghanistan as well as its largest city. General Abdul Rashid Dostum, a former warlord and general he was commander at that time in northern Afghanistan. He was part of the mujahedeen fighters, fighting against the Taliban's.
He secured a place for Nabizada and her sister in Mazar-i Sharif. Under the heat of the war, the Taliban's went around looking for followers of the Mujadeens and their families to kill them. Unfortunately, a former Air Force member disclosed their location to the Taliban so the sisters and their family fled to Pakistan for safety. Two years after, Mazar-I sharif was captured.
Nabizada and her sister stole a helicopter and flew to Uzbekistan leaving their family behind. The Taliban's kept searching for the sisters. They detained their family and constantly tortured their three brothers who refused to disclose the location of their sisters to the Taliban's. The sisters came back for their family without completing their journey because they feared that the Taliban's would kill them.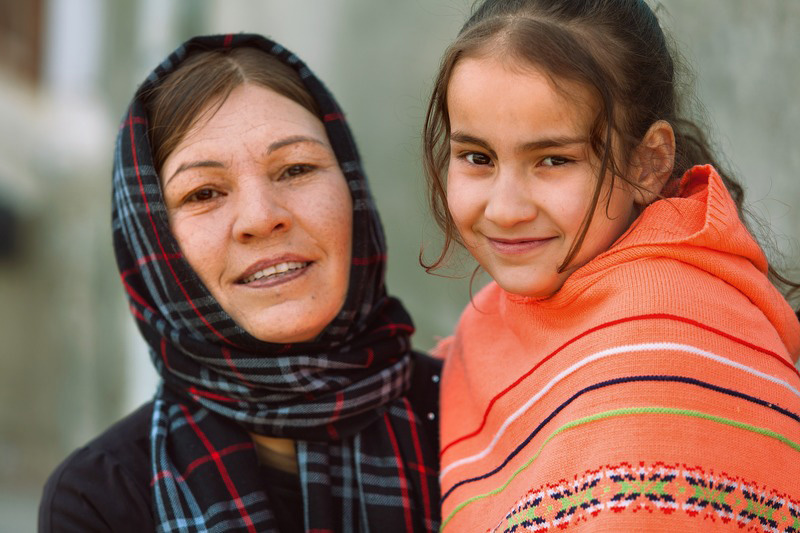 They all moved to Peshawar the capital of Pakistani and dwell in refugee camps until year 2000 when they finally moved back to their country Afghanistan.
Nabizada and Lailuma got married and the unexpected happened. In 2006, the two sisters were both pregnant but Lailuma died at child birth. The situation was a tough one for Lailuma, she had the choice to save either herself or the baby and she chose to save her baby's life so she died but her baby girl was alive. Nabazida suffered agony in mourning the death of her sister, her sister was her companion and friend. They had shared problems and success together, they had been through difficult missions together and her death was a huge pain.
She took her sister's daughter and raised her together with her own daughter. Nabazida went back to work after her grandmother came to take Mariam to lighten the burden on her. She travels to remote and dangerous areas with her daughter by her side because the military did not have a kindergarten for their staffs and Nabazida had no one to help her at home. Although she is worried about the safety of her child and she tries to convince the military air force of the need for a kindergarten to help their female pilots work well without fear of danger for their children.
In 2013, she was made a colonel and the first female pilot in the Afghan air force. Her story and determination has inspired other women with the same dream. She urges women to be ambitious and confident.