By: Miracle Nwankwo
Vasantha Kumari hails from Kanyakumari; the Southern-most tip of India. She lost her mother at a very early stage of her life. At the age of nineteen, her father married her off to a widower who had four daughters, in Chennai. She gave birth to two daughters and so she had six children to cater for. Her husband worked as a construction labourer but is salary was not enough to cater for the family. At the time Vasantha was the secretary at the Mahalir Mandram; a socio-economic empowerment programme for women implemented by Tamil Nadu Corporation for Development of Women Ltd. Mahalir Thittam is based on Self Help Group (SHG) approach and is implemented in partnership with Non-Governmental Organizations (NGOs) and Community based organizations.
Finding it hard to survive, Vasantha took a driving job since she had always loved driving. When she approached the transport ministry in search for vacancy, some government officials tried to talk her out of it reminding her about how stereotyped the job is.
Vasantha Kumari was fortunate to meet with the chief minister of transport, J Jayalalithaa, who is a woman, and she told her about her desires of becoming a bus driver in the transport ministry. The minister was excited about Vasantha's idea and asked the transport ministry officials to conduct an interview and forward the file to her office. Vasantha Kumari surprised her examiners at the result of her test.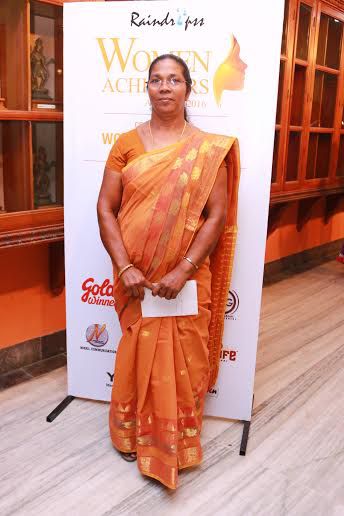 She underwent a one year training after which she was made a bus driver in March 1993. She joined the crew at the Tamil Nadu State Transport Corporation as its first woman bus driver.
Inevitably, Vasantha face many challenges. Unlike her male colleagues who had wives at home, Vasantha had to combine her bus driving job and motherhood which was not easy. She was mocked by her male colleagues and in some cases she received sexist comments passed to her by these men. But she lost no hope and she decided that there was no turning back.
Vasantha drove many routes like her other colleagues and was entrusted with difficult trips because the ministry found her job excellent. After a short while she became well known in parts of India because she was the only woman at that time that drove a public bus.
Vasantha Kumari was recently awarded the Woman's Achiever Award by the city-based Raindropss. And India recognizes her as its first female public bus driver.
She is a successful woman. With about 23 years of driving, she looks forward to retiring this year, 2017. And she intends to open her own driving school for women.