Since the transition from Millennium Development Goals (MDGs) to Sustainable Development Goals (SDGs) in 2015, conscious efforts have been made to bridge the gender gaps especially in developing economies. One of such ways is the encouragement of girl-child education in rural settings through various free education schemes. Also, governments across emerging economies have dared to implement percentage quotas for women in politics and the workforce.
These have helped close the gender gaps to some extent but will these approaches ensure that the set goals are met before the deadline of year 2030?
While we ponder on new ways by which this gap can be closed, the Governor of Edo State Nigeria, gives a lead with his new style of governance which is 100% women-friendly.
Governor Godwin Obaseki recently decided to revamp facilities in the Government house including a mechanic workshop which had been abandoned and he chose to engage female technicians to fix government vehicles as part of efforts to have an all-inclusive government.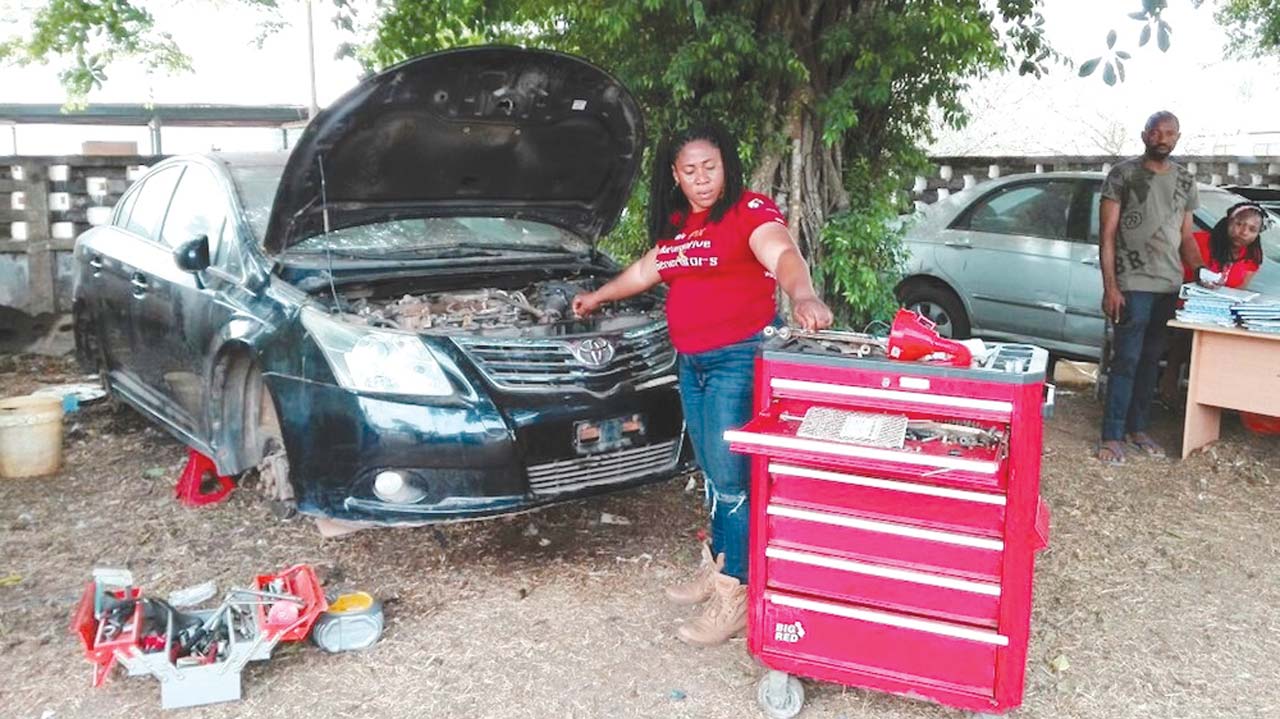 According to the Governor, this initiative was not a mere propaganda to buy people over but a sincere drive to promote youth employment in line with his electioneering campaign promises.
The Governor in partnership with the Lady Mechanic Initiative, a non-governmental organization has achieved this goal as the workshop is now fully functional under the leadership of Ms. Sandra Aguebor.
"Right now, we have about 30 vehicles in the workshop that we are working on and we need to deliver them to the state government in the next one month", Aguebor said.
The unique thing about the training given to the lady mechanics working at the Government House is that they can work on all brands of vehicles.
Aguebor, who is from Benin, is the first female mechanic in Nigeria and founder of Lady Mechanic Initiative.
"Right now, we are training about 100 female mechanics. They are in modules and they are sponsored by Coca-cola," she said.
According to her, "We are doing our best to help the governor to achieve the 200,000 jobs he promised to generate. In the next three months, we will graduate another batch and they will become self-employed and even become employers of labour".