By: Paul D. Shinkman
Retired Marine Gen. James Mattis, President-elect Donald Trump's nominee to lead the Defense Department, indicated Thursday he would not oppose women serving in combat positions, among the greatest social changes to the armed forces imposed under President Barack Obama's administration.
In response to a question from Sen. Claire McCaskill, D-Mo., Mattis emphasized that no training standards should be changed for female troops.
"The standards are the standards, and when people meet the standard, that's the end of the discussion about that," Mattis said during his confirmation hearing before the Senate Armed Services Committee.
Mattis, who retired in 2013 after more than 40 years of service, had previously indicated he disagreed with Obama's decision to open up all combat jobs to women, citing concerns that included male-and-female relationships.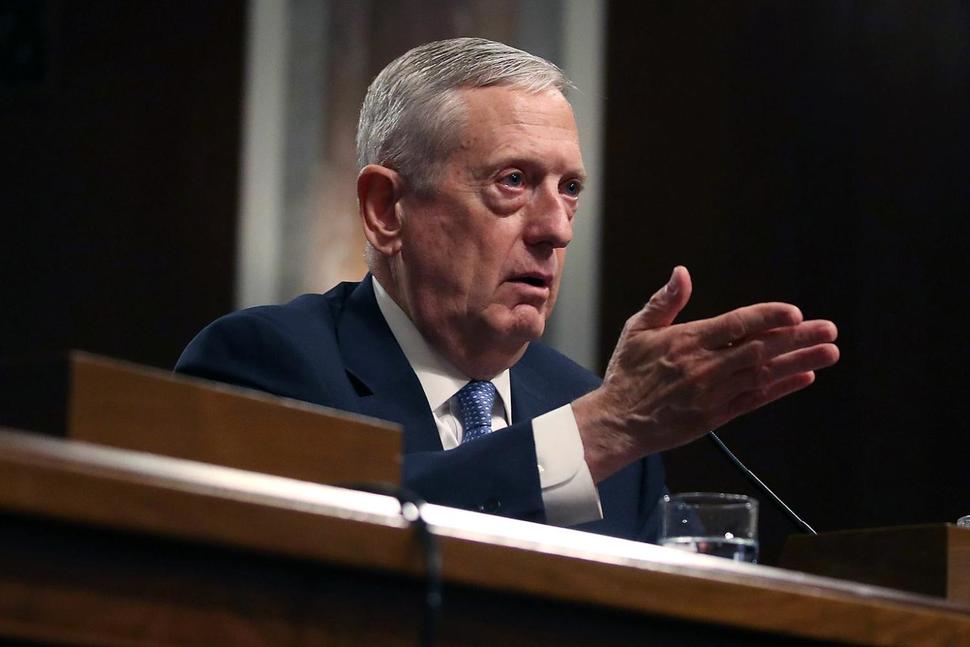 Politico reported the issue would be a point of scrutiny for congressional Democrats considering both Mattis' confirmation and a legal change exempting him from a ban on any service member becoming defense secretary within seven years of doffing the uniform.
Sen. Kirsten Gillibrand, a New York Democrat and the only senator on the committee to openly question whether she would support Mattis' nomination, asked Mattis directly on Thursday whether he would support overturning the ban on women in combat.
"I have no plans to oppose women serving in any aspect of our military," Mattis replied.
Gillibrand also asked whether Mattis supported gays serving openly in the military, another restriction the Obama administration repealed.
"We have to remain focused on a military that is so lethal it will be the enemy's longest day and worst day when they run into that force," Mattis said.
When pressed by Gillibrand, he said, "Frankly, Senator, I've never really cared much about two consenting adults and who they go to bed with."
"My concern is with the readiness of the force."
Source: usnews.com