By Yao peng/ Jane Wang
In recent days, a company in central China's Hubei Province officially established its own women's federation, marking the first time that such a corporation has done so in the local region, China Women's News reports.
Accordingly, there are around 1,000 staff members in the Hubei Shiyan Aiyingbeimei Trading Company, with female staff members accounting for more than 95 percent.
Since its establishment seven years ago, the company has shown a great passion for supporting the local area's public-welfare events and promoting women and children's development in the region.
After learning of the company's intention to set up its own women's federation, the Shiyan Women's Federation organized a special committee to offer professional guidance and suggestions to help with the initial work.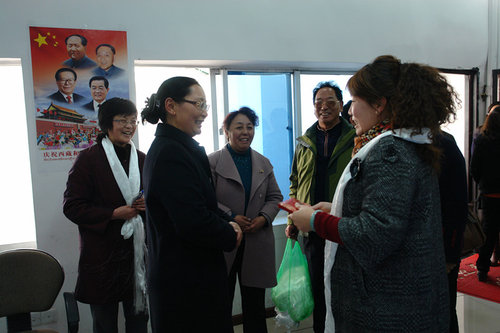 Over the past few years, the women's federations at all levels in the city of Shiyan have contributed great efforts to advancing and perfecting the organizational development of the grassroots women's federations.
Meanwhile, the local women's federations have also played an active role in setting up Women's Home centers across the city, aiming to better promote initiatives for women and children.
So far, 437 women social organizations have been established, focusing on a number of different aspects, including volunteer services, artistic performance, and rights protection.
In addition, the number of women organizations that have been set up in the emerging economic organizations and industrial parks within the city has reached 492.
Source: Women of China