Mrs Abena Brigidi is a Ghanaian fund manager, the Chief Executive Officer and Co-Founder of NIMED Capital Limited, a Ghanaian-based company that provides top-notch corporate finance and investment banking services.
Mrs Brigidi could easily be described as a successful and distinguished African businesswoman, having broken the "glass ceilings" and societal limitations to rise to the very top of her profession, while also maintaining a balance with her family life.
The mother of 2 shared her success story with Amazons Watch Magazine, and how she managed to balance her professional and family life. Mrs Brigidi also shared her thoughts on gender disparity in terms of financial inclusion and how Africa can scale up women's access to finance. Excerpt:
Please tell us about yourself?
I am a licensed fund manager CEO and co-founder of NIMED Capital Limited, an asset management firm in Accra Ghana. I was born to Mr and Mrs Buachie, married to a lawyer, Mr David Cobbina Brigidi with two kids. I am from the Ashanti region in Ghana and the first out of four children.
I attended Achimota School for my basic education and secondary in Aburi Girls Secondary School. I then pursued a bachelor degree at the University of Ghana and an MBA at the University of East London.
I started my carrier in the retail banking industry precisely with UniBank Ghana Limited and then moved to Zenith bank as the head of Customer Service. In the year 2007, I was promoted to relationship management where I built a remarkable client base ultimately becoming a star-marketer for Zenith bank. I later joined All-Time Capital with my 5 years of experience as a Relationship Manager and Head of Customer Service at Zenith Bank. At All-Time capital, I worked as the Vice President, Sales and Marketing for another two years. With my core value being Client satisfaction, I built a private and corporate wealth portfolio. Between 2010 and 2014, I worked as the Chief Financial Officer for Karela Oil and Gas.
You have had an extensive experience working in leadership positions at several companies. Please share with us some of your experiences as a woman working in male-dominated environments?
Our unique makeup as women makes it very difficult and challenges our ability to function easily in a male dominated environment. This means, to be able to stand out in a male dominated environment, you will need to work extra hard and committed to achieve your potentials.
I have been very committed and I have worked extra hard to overcome all barriers in gender-segregated states. Also, I believe I have been very lucky as a person to work in a performance-driven environment. Zenith bank, for instance, would promote you four times in a year when your targets are achieved at each performance appraisal.
My drive has always been to exceed expectation there, by not just meeting targets but exceeding it. I was adjudged star marketer for two consistent years in Zenith bank.
How do you balance your work and family life in such a way that you still achieve success in your professional life?
Fundamentally, juggling between professional roles and domestic roles is very challenging. First and foremost, as a mother, to be able to achieve success in a professional job there is a fundamental need to be supported by your husband and free more roles on the domestic chores. I add a few hours scheduled to be able to accommodate certain salient responsibilities without undermining my responsibilities. The success between support and understanding from the husband is my secret to balancing my work and my family life.
Women in developing nations have long been excluded from formal financial processes and have had to turn to the informal sector to support unmet financial needs. What is your take on gender disparity in terms of financial inclusion?
It is generally agreed that women are a bit lower in participation in the sub-Saharan financial sector. It gets lower in rural areas.
Some of the critical challenges are: the levels of education and financial literacy is low especially the rural areas; income disparity between rural and urban ladies; lack of tangible assets for rural ladies; women especially rural women face legal and socio-cultural constraints; bank accessibility for ladies in the rural areas; financial products are not tailored to suit rural ladies. The same financial products used by urban ladies are used by rural ladies
The proxy approaches in addressing financial disparity in Africa are- the formal financial sectors should be made available to rural areas; rural women should be educated on financial literacy and need for them to participate, and their need should be identified and product tailored to suit them.
As the CEO of NIMED Capital Limited, a company that provides top-notch corporate finance and investment banking services, how do you think Africa can scale up access to affordable finance for budding female entrepreneurs and smallholder farmers in rural areas?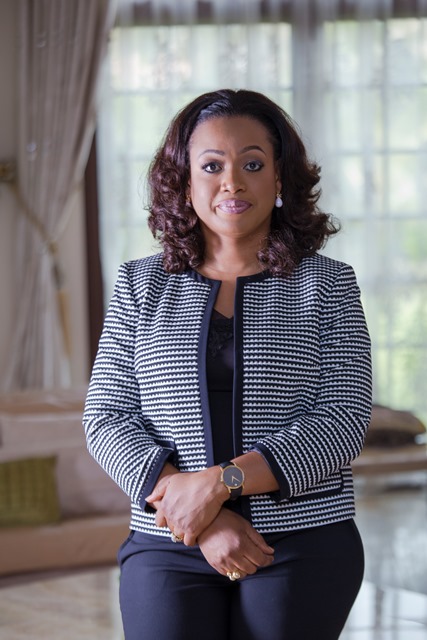 Currently, in Ghana and Africa as a whole, there exists a number of micro-finance and rural banks that offer various financial services to people in rural communities. However, the high cost of interest on loans, the cumbersome loan application process and high demand for collaterals have collectively hampered access to affordable financing. Another disadvantage budding female entrepreneurs have is the lack of knowledge concerning business management, investments and savings, which plays a key role in business success.
Our proposed solution to tackle these issues is to facilitate the creation of an impact fund that will provide access to cheap long-term funding for budding entrepreneurs in rural areas. This we believe will tease out the entrepreneurial drive in the feminine population and drive overall economic empowerment. We also propose the establishment of a Start-up accelerator where budding entrepreneurs can be ushered through mentorship and training programs.
As a successful businesswoman and role model in Ghana, in what ways do you impact and positively influence the lives of young girls?
Through the visionary women's club, I have brought together about 5 young girls and the focus is on capacity building, mentoring our girls into investment analysts and giving them the opportunity to invest in a pool on a monthly basis to attract higher returns
What are your thoughts on the legislative framework for providing equal opportunities for both women and men?
Generally, the legal framework in most African countries strive towards equality with the exception of a few instances, discriminatory laws are very minimal in Africa. However socio-cultural norms tend to militate against women in the productive sectors in their participation in the society.
Traditional, cultural and societal norms in many respects prevent women playing active role in the development process. These are gender discrimination in access to and control over productive resources and social services.
There are inequalities in female access to education, lower representation in government institutions both appointed and elected. However, it must be said that the government have adopted various international protocols in bridging gender inequality. Examples are the CEDAW, Beijing Platform for action, etc. Yet, more is needed for the African rural women in particular.
African countries need to make provisions in their respective constitutions outlawing gender inequality. This will render traditional and cultural discriminatory practices in our communities particularly the rural areas illegal and unconstitutional.