According to the World Bank, the UAE female labour participation rate (FLPR) in 2014 was 46 per cent. It means that nearly half of the country's female population is working.
So, it makes economic sense to address women's issues, especially on matters of maternity leave and work-life balance assistance. And it is happening.
Recently, the UAE formed a national committee to review the country's maternity laws. Headed by Shaikha Manal Bint Mohammad Bin Rashid Al Maktoum, President of the UAE Gender Balance Council and Dubai Women Establishment (DWE), she said: "We are working to activate the Gender Balance Index across various sectors to enhance the role of women, and promote gender equality through encouraging female participation." They also acknowledged the importance of part-time work shifts in companies in order to draw more women into the job market.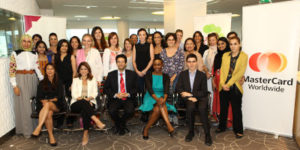 A welcome change, especially for those who have experienced it first-hand – working full-time during pregnancy can be overwhelming.
"Frankly, it was difficult," said Anjali Ramchandani, a mother of three daughters, two of whom were born in the UAE. "Every day, I would drive all the way to Jebel Ali, and then sit in traffic on the way home. I developed back pains, but it had to be done. My husband and I wanted to maintain our dual income."
While at work, she couldn't push her colleagues for help: "Everybody's working, and it would have been difficult to share responsibilities.
"I would have happily taken unpaid leave just to give time to my newborn, as long as I felt my position at the company was still secure upon my return."
Anjum Hasan faced a different set of challenges related to the nature of her job: "As a teacher, my work demands a schedule. Naturally, I couldn't take a break in the middle of my classes. Exam schedules also had to be followed.
"You can imagine how a mother would feel leaving her child 45 days after giving birth. Between classes, I had to find empty labs, pump breast milk, and then store it. I wish I could have given that to my baby fresh. Although I had a wonderful babysitter, I still missed those 'firsts' in my children's lives, like the first steps. I'd just get notifications from the nanny telling me about their progress.
"If the maternity leave is extended to three months, it would be very helpful for mothers. At least the child is more stable by then."
Organisations are listening. Though still not as high as other countries, the rate of women in the workplace in the UAE has grown by 63 per cent between 1993 and 2013, as per a study by international consulting firm AT Kearney.
And as any Human Resource department would say, employee retention is better for business than employee replacement. Manpower Group, a US-based consulting firm, estimates that it usually costs a company 1.5 times an employee's salary to replace them.
MasterCard in the UAE estimates that replacing talent can cost up to Dh220, 000 per employee, which includes recruitment and relocation. There's also the cost of time and decreased productivity as new employees require training and adjustments. So, from the economical point-of-view, taking care of working women must be a priority.
Emirates NBD, for example, set up nursing rooms at their head office, allowing women to breastfeed in private. Husam Al Sayed, the bank's Group Chief Human Resource Officer, told Gulf News: "We hope to be role models in the industry, to encourage our partners and other companies to address the specific needs of working mothers. We are committed to evolving into an institution that empowers women to maintain a healthy work-life balance."
At MasterCard, policy towards flexible work allows employees to choose working hours or work from home during the week. Scott Tierney, Senior Vice President of Human Resources Middle East and Africa said: "We are less concerned about the number of hours in a week our employees work or where they complete their work, but the output and quality of their work. Employees want the ability to work more flexibly and often, some employees find this more valuable than increased compensation.
"You increase employee engagement, which has a strong link to productivity. You are able to hire the best talent in the market, as often these practices are a differentiator with other companies."
For Gulf News reader Maheen Abbas, she faced other problems as a working new mother, common to many expatriates.
"The biggest challenge for me was finding a nanny," she said. And this is where the immediate work environment plays a big role.
In the United States, companies are turning to consult agencies to help address these issues. One such agency, Life Meets Work, offers coaching sessions to companies for parents-to-be and working parents as they strive for work-life success.
Teresa Hopke, Senior Vice President of Client Relations from the agency told the newspaper: "Organisations are realising that they need to focus on the retention of their working parents, and it costs a lot of money to lose a new parent that might be a really successful employee. Some of the primary issues we look at are around being able to set boundaries, issues of guilt, the inner conflict of, 'Should I be working or should I be home with my children?'".
They also give employees tips on how to have conversations with managers, colleagues, and partners about their needs.
As a senior HR executive, Abbas has seen how workplace attitudes have changed since she had her baby seven years ago: "The mindset has changed. People go into jobs knowing what they can get. Nowadays, people are more aware of their rights and benefits."
Helen McGuire, working as the head of digital content at an advertising agency based in Dubai, was pregnant with her first daughter when the idea for Hopscotch started to develop.
"I was on maternity leave and met a lot of women in my situation. While I had the opportunity to go back to the office, most of the other women I knew had to leave work without a way back in. I was meeting these talented women who have had amazing careers but weren't able to find a suitable job. I sat down with my husband who also works in recruitment, and the idea for Hopscotch crystallised."
The company, which was launched in April of this year, is a recruitment agency that pairs women, particularly those returning to work after taking time off, with flexible work opportunities at different companies.
"Before we started, we conducted a survey of 250 women to find out their attitudes on flexibility and ideal working situations. It was extremely clear that women wanted the chance to find more flexible work.
"Majority of the women we deal with are mothers who have left the workforce to raise their children and now want to go back to work. Opportunities can range from freelance roles, full-time jobs, or even work from home situations – anything that allows women to have authority over their hours. Our core value is flexibility. Some companies, for example, offer core hours, which means as long as an employee is at work from 10 am to 4 pm, she can work outside the office afterwards." McGuire's company has helped HR directors, marketing executives, nursery teachers, caterers, and administrative staff to find jobs.
Recently, Hopscotch started a series of free workshops, which coach women on confidence, interview techniques, the process of returning to work, and CV writing. McGuire cites confidence as the biggest issue for women returning to the workforce.