BY: Amanda Ditchik
Often times many mothers wonder how life would be when they have babies. It has been discovered that most 21st century moms want to earn extra income even after childbirth but don't know where to begin. Today's mothers are just as passionate about their careers as they are about their kids. The reasons why moms need or want to work can vary, here are just a few:
You want to contribute financially to the family. After years of earning an income, it can feel offsetting to some women to no longer make their own money. (Some might even feel uncomfortable asking their partners for an allowance). Working becomes a way to assert your autonomy and also contribute financially to your family
You don't want to lose out on your career. Let's face it; it took many of us a lot of hard work and long nights to get the careers we had prior to becoming mothers. By having a flexible job, you can help maintain your career status—and still, be able to pick up your kids after school and take them to other extra-curricula activities.
You want to keep your skills fresh. Many moms report getting "mommy brain" from being around little ones all day. One way to keep yourself—and your skills sharp is by having a job that allows you to flex your mental muscles.
You'd like to make on-ramping easier in the future. Maybe when you had your kids, you knew that you would want to stay home with them for a while then, eventually return to the workforce. Great! One of the challenges in this route however is the employment gap in your resume. If you have a part-time or even a freelance job, you can fill in any potential employment holes and also make on-ramping easier, since it will appear to a potential employer like you never stopped working.
The good news is that whether you want or need to work, flexible jobs can come in all shapes and sizes, flexibility and freedom. You can find full-time, part-time, telecommute, freelance, compressed workweeks, or even job shares.
What types of opportunities are out there? Here are 10 examples of flexible work opportunities and the companies that support these careers: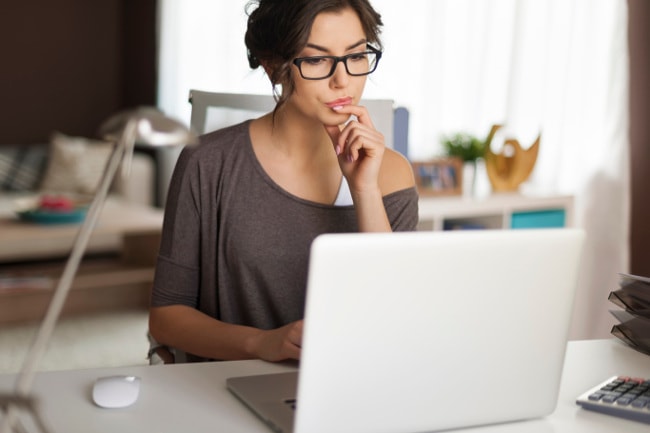 Writer: If there is one career field that was made flexible, writing would be it. Many companies are looking for writers who can create content that informs, entertains, or persuades an audience. Writing opportunities can also be found in industries such as information technology, research, healthcare, engineering, and pharmaceuticals. For those with an eye for detail, grammar, and spelling, editing is another option.
Visual Designer: Visual designers are in demand for a variety of career fields. Top candidates typically will have JQuery, HTML, and CSS knowledge, and a strong portfolio that emphasizes the designer's previous work. Visual designers can create web/motion designs for website and online content, as well as for physical products.
Art Therapist: An art therapist might conduct individual and group therapy sessions, using art as a medium to connect with participants. This type of job has varying levels of flexible work options.
Data Entry—Research Assistant: To attain a research assistant position, data entry and research skills are often required. In this job, one might assist with research tasks, such as gathering and coding data and handling administrative duties.
Social Media—Digital Web Editor: A digital web editor will publish current news and stories to a company's website, create special web pages, and monitor and promote websites through social media. This position might require an associate's degree and an entry-level knowledge of HTML and JavaScript.
Nursing: For many, nursing may not be considered a flexible job but with opportunities which include employment with healthcare networks, insurance companies, staffing agencies—even working as a consultant or a writer, with the right credentials, these can be great freelance jobs for moms who need some flexibility in when and how often they work.
Photographer: Another great option for visually creative professionals is photography. Photographers are needed for commercial work, social events, portraits, nature, sports, and journalism. Picture databases and news outlets often purchase photography from freelancers for use by bloggers, news outlets, and websites.
Caterer: Another interesting career for women who love cooking is to be a food vendor, definitely you would deliver food for events, offices and of cause this job has time variations that would enable you to earn quick cash and still have time for your kids.