When it comes to teaching and other academic roles, passion for the job is an important factor as it goes a long way to shape an attitude to work. Although some aspects of the academia are still male-dominated, women have recorded outstanding achievements in their given fields and this in itself serves as a source of inspiration to women across regions who aspire to engage in this noble profession.
The Sciences have also been impacted by a huge number of special women all around the world including Africa.
In Sudan, Nanoparticle Physicist Dr Nashwa Eassa is making waves through her research work which has earned her local and international commendation.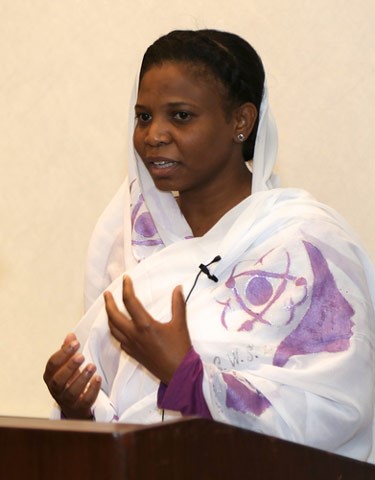 Dr Nashwa is an assistant professor of physics at Al-Neelain University in Khartoum. She is also the founder of Sudanese Women in Science, a non-profit organization aiming to facilitate the participation of Sudanese women in science.
She has been drawn to physics since her childhood days, always being curious about how the universe works.
Dr Nashwa obtained her BSc in physics from the University of Khartoum in 2004. In 2007, she bagged a Master's Degree in Nanotechnology and Material Physics from Sweden's Linköping University and after a while, she pursued a PhD degree from the Nelson Mandela Metropolitan University in South Africa which she obtained in 2012.
During her PhD studies, she carried out research on exploring ways to minimize film accumulation of high-speed semiconductors and the interferences with electricity flow. This research sang her fame abroad and earned her the Elsevier Foundation Award for Early Career Women Scientists in the Developing World in 2015.
She also carried out other researches including developing a way to use solar radiation to purify water and investigating the possibility of splitting water molecules to collect hydrogen.
Her progress in science moved her to establish a Non-governmental organization in 2013: the Sudanese Women in Science strictly for women who are science conscious.