Esther Nikwambi Mahlangu was born in Middelburg, Mpumalanga, South Africa, on November 11, 1935. She started painting at the age of ten with a great flair for art. She had her mother and grandmother as a guide and they taught and directed her on how to go about it.
The painting had been her family's trademark and it was a tradition among the Ndebele people of South Africa, where young women are isolated from the society for a period of time to be taught the traditional craft. On this traditional hall of fame, Mahlangu started her journey on painting.
It was also the tradition of the Ndebele people to pass on the traditional motif of their type of painting to their girl-child through dedicated teachings. The core purpose that birthed this traditional rule was the ancient tradition of decorating houses for a particular occasion observed by the people. This ritual is a rite of passage for boys between the age of 18 and 20. At this point, such a boy is expected to be circumcised before he can be confirmed a youth. To celebrate this event the women are to repaint the entire part of their houses with cow dung and natural pigments.
At the early stage of her career, around 1940, advanced paintings which involved the use of modern paints and colourful geometric shapes, emerged. She found out that the use of these modern techniques would be suitable to define Ndebele's art. This inspired Mahlangu ideas and enhanced her creativity.
She became outstanding in her work, and from her teenage days, she executed professional jobs with her skill in traditional Ndebele art of wall painting. With excellent work in craft, she became famous and gained international attention that brought high commissions from various places to her.
Her first international recognition was in 1989 when her work was commended at Magiciens de la Terre meaning Magicians of the World; a European art exposition shows that counteracted ethnocentric practices within the contemporary art world.
In 1991, Mahlangu received a big-time contract from BMW to create an art car. She became the first and female non-Westerner to design one of these art cars. The car, a BMW 525i, was the first "African Art Car". In order to promote the African culture, Mahlangu painted the car with the designs and pattern of the Ndebele tribe.
In 1994, the car was a spectacle at the National Museum of Women in the Arts, Washington DC Showcase. It was mind blowing because her designs were unique; it was something no one has used or seen before.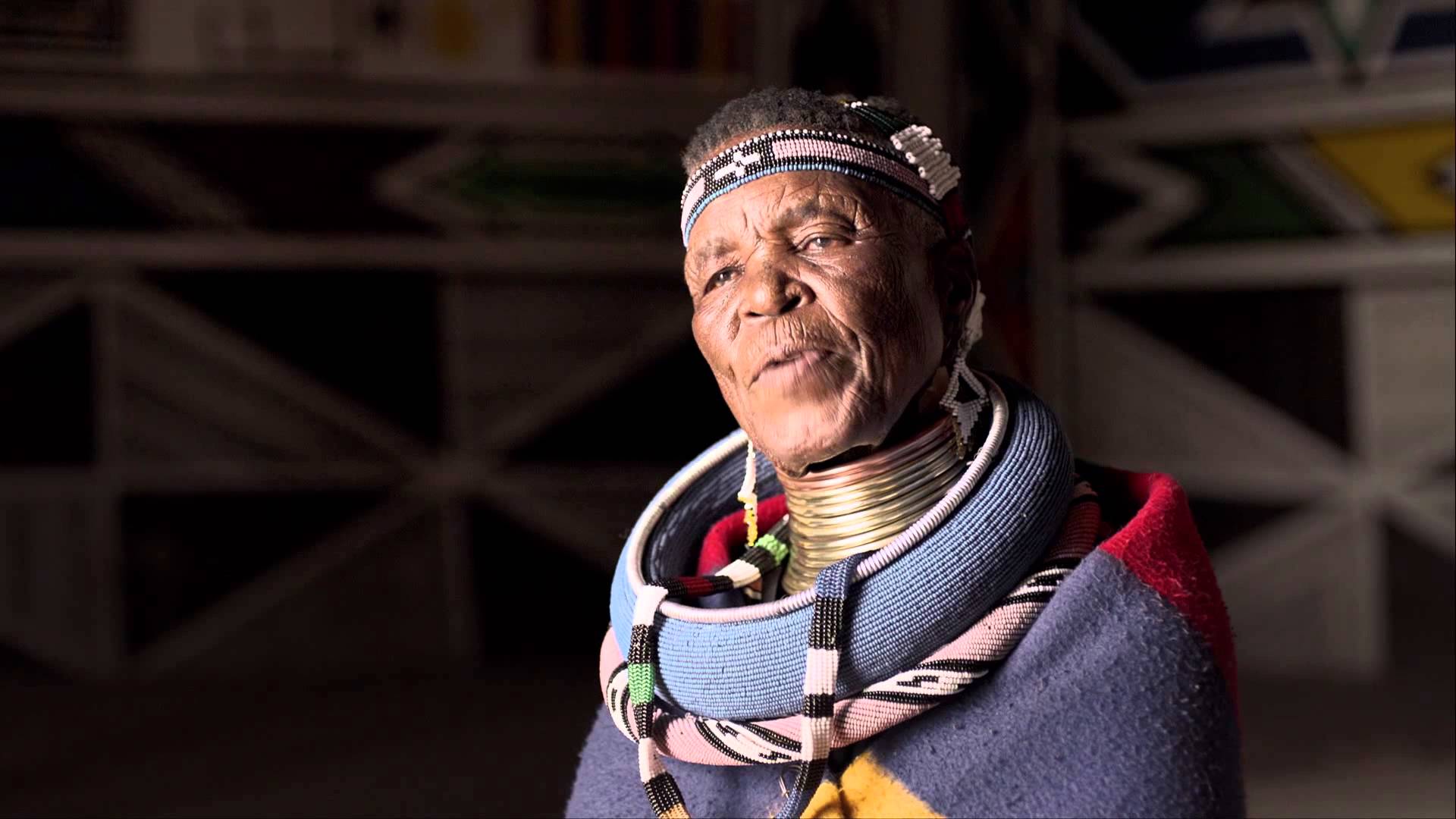 With her root in tradition, Mahlangu based her designs on traditional techniques which she engaged tirelessly because she discovers that her strength lies in her traditional root. And as she progressed, she began creating a new path from other contemporaries and she experienced challenged by artistic counter influences.
In 1997 British Airways planes used her design on their tail.
Currently, Mahlangu runs a school of art and craft where she guides young girls to achieve a dream in paint only, just like her mother and granny did for her. She is not reluctant to share her knowledge with the young people around her who are inspired by her success story and aim to be better than her.