In the light of a recent spate of entrepreneurial activities, women the world over are not left out of the entrepreneurial craze as several women go out of their way to make meaning out of little things that before now did not count. Weight loss for women who have gained a lot of it brings forth a joyful and priceless moment but not many remember to share the story and impact other women with their little secret.
Ritu Soni is an Asian entrepreneur who has to sort out ways to affect other women around her with useful tips through a very handy method. Here is her story:
Battling weight gain with her strong will after trying multiple things, Ritu Soni, a seasoned marketing professional with 12+ years of experience in media and telecom, realized that many people could benefit from her journey and experience. Thus was born ObiNo (say No to Obesity)- a Mobile Weight Loss Coach. Unlike traditional weight-loss mobile apps, which focus on counting calories, ObiNo, a mobile weight loss coach works just like a real-life coach on the Recommend-Remind-Reward model.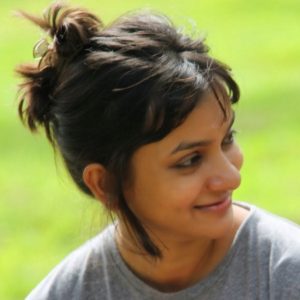 It tells you exactly what 'you' should be doing to lose weight while reminding you to do it at the appropriate hour, and also informs when the program would reap rewards. All this is done in a group, with other like-minded people, keeping you involved and motivated. In January 2015, the startup raised a pre-seed round in January 2015 from Health start, a health-tech Incubator from Delhi.
Ritu Soni Srivastava has had an illustrious career spanning across industries. From being a Radio jockey to heading 93.5 FM's content, Ritu in her last stint was a part of the marketing team at Bharti Airtel. But besides her professional life, Ritu had a nagging problem in her personal life. After childbirth, her weight had suddenly shot up and it had started playing mentally. She tried pretty much everything, and along with a very strong will, was able to come back in shape.
This was a very positive moment in her life and on looking around, she realized that many more people could benefit from it. People spend a lot on health coaches, medications, gym subscriptions, etc. Ritu believed she had something that could help all the people who want to reduce weight much more effectively. And thus came into being the ObiNo (say No to Obesity)- A Mobile Weight Loss Coach. The company was started under the bigger banner of Manna Healthcare Pvt. Ltd. which was incorporated in January of 2012.
ObiNo is a Mobile Weight Loss Coach, designed specifically to help Indians to lose weight in a safe, healthy and affordable manner. Ritu and team claim that the app gives exactly the same results as one would get with dieticians and Personal Trainers. "We have some innovative and proprietary tools which substitute Experts, contextual reminders and diet plans that are generated on the go, it's an instant and reliable Weight Loss Coach that is with you wherever you go," says Ritu.
The app has a lot of functions which include:
Suggest a meal: The app has a location-based meal recommendation engine that allows the user to get healthy meal suggestions created based on their weight goal & corresponding calorie limits, tailored to their cuisine and location. The app is nifty because it'll give you suggestions even if your only option of having a meal is McDonald's. It'll give you the best suggestion with what you have.
Diet Plans: Users can instantly generate detailed 5-6 meal Diet Plans, created specifically based on his/her Age, Gender, Indian Cuisine and Food Preferences, Lifestyle, Work Habits and Medical Conditions on the fly. The user can also opt to receive the Daily Diet Plan on SMS and Email from the website.

Water reminder: A no-frills water reminder so that users can get their quota of water for the day. A very simple feature but it has seen regular use during the beta.
ObiNo is currently part of the TiE-IQ Bootcamp (a 60 day no fee, no equity accelerator) and had launched their beta earlier in April 2014. The app has seen 6000+ downloads with 50% + Monthly Active Users and 7-10% Daily Active Users. "The app has a freemium model and we are seeing a promising conversion rate from Users to Paying customers at INR 350 per head," says Ritu.
The app has had a good start and clear market it is chasing- 28 to 36-year-old Indians who are looking to lose weight. With smartphone penetration increasing at a quick rate, ObiNo is in a good position to capture this huge market.