Are you an entrepreneur? How well do you know your product? A lot of women have ventured into certain businesses because they see others doing it, and it appears glamorous from the outside, without really understanding the nitty-gritty of that particular business. This could be a recipe for disaster for any entrepreneur.
Product knowledge is an essential sales skill, as understanding your products' features allows you to present their benefits accurately and persuasively. Customers respond to enthusiastic business people who are passionate about their products and eager to share the benefits with them. As you generate excitement for the product, you remove any uncertainty about the product for the customer. The easiest way to become enthusiastic is to truly believe in the product and to believe in the product; you need to be truly knowledgeable about it.
In a recent interview with Mrs Akua Ayisa, CEO of Unique Floral, Ghana, she took us through her entrepreneurial journey and reemphasized the importance of product knowledge which played a significant role in her business success.
Excerpts;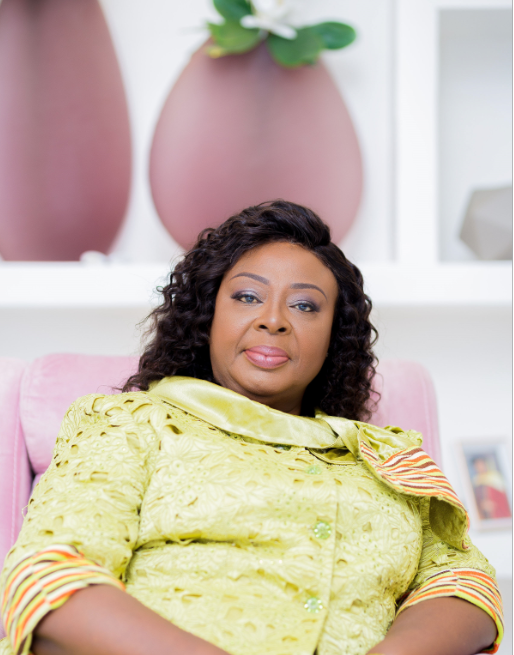 Like the name implied, you are in a unique Business sector. The floral business is not so common. What informed this choice of business?
My presence in the floral business is a pure passion that has been given a business face and perfected. The original motive for entry was to appreciate my loved ones with flowers, and later, people's interest in my collections kept increasing. I decided to commercialize this interest just to satisfy the ever-increasing appetite of my friends, colleagues and relations who were original beneficiaries of my philanthropic floral collections for free. With time my husband encouraged me to monetize my hobby by opening a shop to earn some extra income, instead of given out freely.
It is my natural flair to give everything I touch a masterly detail and signature. I, therefore, ensured that the flowers I sent out were unique and customized with no alternatives in the market. Corporate bodies and government agencies joined the team of interested parties with interest in the flowers I sent out. This motivated me to pursue a full course in floral design to improve on my skills and knowledge in the sale of flowers. I also met friends who were florists anytime I went on the flight. I took the opportunity to relax with them in each country I visited and learnt the rudiments of floristry and events designing. The passion I nurtured, developed into a business, given birth to Unique Floral Limited.
What are some of the hard lessons you have learnt in your entrepreneurial journey, that structured your work principles?
My journey as an entrepreneur has been a mixture of successes and challenges, but I always looked at the bigger picture I want to achieve in the distant future. This inspires me to stay focused.
Some of these challenges have been internal and business-related and others, external influences that nearly led to the collapse of my whole entrepreneurial journey. In all these, I have learnt to be resilient and innovative. Challenges in business strengthen you and provide you with an opportunity to learn from your mistakes. Lessons learnt have made me be proactive and stay unique in-service delivery. It has also sharpened my creativity skills, forecasting and strategic planning abilities and even new product development.
The Business environment is highly dynamic, and one little mistake can lead to the total collapse of a venture you may have used several years to build. I have learnt through the hard way to see the knocks in business as a clarion call to be innovative. My Unique products are therefore differentiated from the others in the industry, helping us to maintain our brand superiority and uniqueness.
What are the most important things to progressing as the owner/director of a business? These could be characteristics, values, skills, etc
A business owner should represent the brand of the company and be an innovative team player. You should be confident about your vision, prioritize your priorities, remain the number one customer service agent and sink these ideals you represent to every member of your business.
Product knowledge should be your strength and inspire confidence. My style over the years has been a hands-on manager who trains every staff of the business to understand the details the brand represents and our social contract with our clients. My staff sees the business as their own. Customers feedback on our product service delivery help us to improve upon our systems vigorously to remain competitive in this vibrant industry. See your performance through the expressions on the faces of your satisfied clients. Your clients are your reasons for existence.
These are basic catalysts to make you progress in the business.
Work balance has always been an issue for female entrepreneurs, is it so for you? How have you been able to create a balance?
I am an African woman. In Africa, women are the managers of our homes and custodians of family values with direct responsibility to raise the children and ensure their upkeep. This calls for a very balanced lifestyle to avoid paying more attention to business, to the detriment of your home and family.
My career as an air hostess mostly took me away from my children. However, I had a wonderful sister who together with my mother, supported me to raise these lovely children. I am a mother and always want my children to feel my presence at home and not to neglect my immediate family to look like an absentee mum. In times that I did not fly, I spent exclusive quality time with my family.
The demands at work are very herculean and could make your work even in the night. Constant communication with the family back home helps me to ensure that their needs are provided whiles mummy works harder to make life comfortable for society. I always ensure a strict balance between the times with the family and work so that I do not disadvantage the other.
Fortunately, currently, all my children are grown up and independent, and I have a wonderful husband who supports my vision, so I get more time to advance the bigger vision the company's board has outlined for myself and the team.
What one piece of advice would you give to aspiring female business leaders?
Woman are culturally disadvantaged with stereotype limitations in Africa. However, I currently see the African woman breaking the jinx of marginalization and leading the marathon of a new wave of transformation.
Naturally, women are good managers and excellent planners. To win as a leader in this turbulent business environment, one needs to have a clear vision and stay focused. A leader should have a good plan geared towards your vision and should ensure proper monitoring with checks and balances whiles working towards this vision. There will be a lot of distractions, but stay focused and work towards the dream you have set for yourself.
I have been modest in my career as a woman entrepreneur. Be guided by the principle of honesty. Be a good listener and learn from successful people. Read extensively on emerging trends in the industry and remain ambitious. Trust me; even if your dreams go beyond the sky, you can achieve them.
You have recently been endorsed by the Board of African Leadership UK Group, to be conferred with the Africa Female Business Excellence Award. How do you feel about these honours?
It is always difficult to measure your contribution to society until an external force acknowledges your input. Naturally, I see my works as a call to duty to exhibit my God-given talent. It is my contribution to society to help make this world a better place to live. Throughout my life, I have served humanity in every sector of human endeavour, either within my internal or external environment. It, therefore, becomes very humbling when your effort is recognized from afar and trumpeted. I see such awards as a direct reflection of my maker's endorsement because I always give out my best shot and passionately as service to God.
These awards spur me to do more for society, inspire and empower me to go the extra mile to help, especially the vulnerable woman to get motivated and champion the course of societal change and national development.