By: Miracle Nwankwo
Fernandez-Ruiz is a native of the Philippines who was born in 1985 and raised by a missionary mother who travelled around the country ministering and providing help to the needy.
At the early stage of her life, Fernandez was committed to meeting other people's need. She noticed the problem that local women in Payatas faced in their business and it dawned on Fernandez that these women needed help.
In the city of Payatas lies one of Philippines' biggest dumpsites, where over 117,000 people with the lowest status anyone could think about, risk their health and safety daily, searching for recyclables and shred metals to sell.
The women in Payatas developed a means to earn a living by recycling scrap material to make rugs. But they had the challenge of selling their craftwork because a large amount of their profit made on each rug was taken by some middlemen who are involved in the business, so these women are always left with income as low as US$0.02 per rug.
Fernandez observed that before the intervention of the middlemen these women made a large number of proceeds from their craftwork because there was a direct transaction, but when the middlemen got involved in furnishing and selling the products, the large part of the money went into their pockets. So Fernandez thought if these men and their roles as middlemen were taking away, the women will earn more.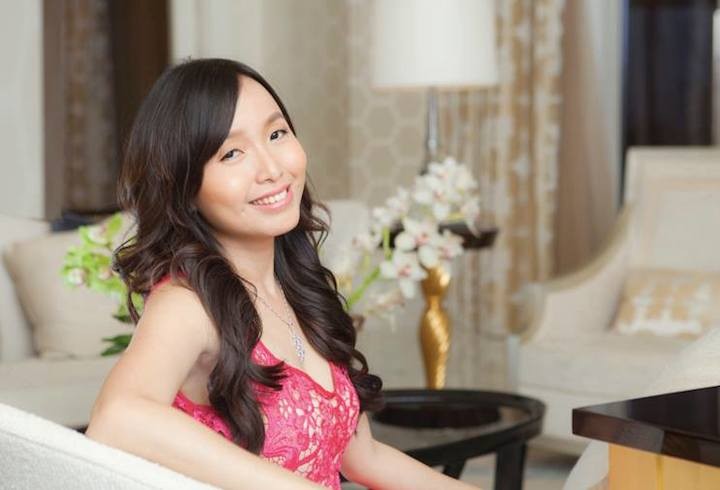 She then dedicated herself to find a solution to the problems the women were faced with. She also noticed that the women had potentials for more than what they were producing but had little or no knowledge and charisma to deal with other products so she set out to empower them. This empowerment was aimed to open of the women's creative potentials and make them more innovative. It served as an eye-opener.
Fernandez saw this as a great opportunity to educate these women on how their products could be talking directly to the retail market. When she was sure of the satisfaction that the women would benefit from having to sell their products directly to the retail market, she cofounded Rag2Richies.
Rags2Riches is a social enterprise company that organizes a suitable platform for women to sell their products directly to retailers. With Rag2Richies, the women receive about 40 per cent of the total amount sold on an item. The company also provides a life insurance program for them, such that they are advised to save some amount of their income in a bank account which they can fall back to when they have pressing needs like social security, education or health care.
As a matter of fact, Rag2Richies has helped to reduce the scraps and waste materials in Patayas through continuous recycling of waste materials. The company has succeeded in improving the lives of these women and their self-esteem. Many of the women who were not proud of their business are now delighted to see their handicrafts been sold to important people in the countries especially models.
The company has been able to empower and transform the lives of over 350 women and is also making efforts to reach other communities that are involved in craftworks.
Rags2Riches is the first fashion and design house empowering community artisans in the Philippines.