Some of our readers will not be thrilled with this column, but facts are facts and nothing that I am writing is a surprise to people who follow politics closely. There is a political revolution going on all over America and the movement is being led by women. This has little to do with the ''Me Too Movement''. It's more about the fact that a lot of women don't like what men have done to the American political system.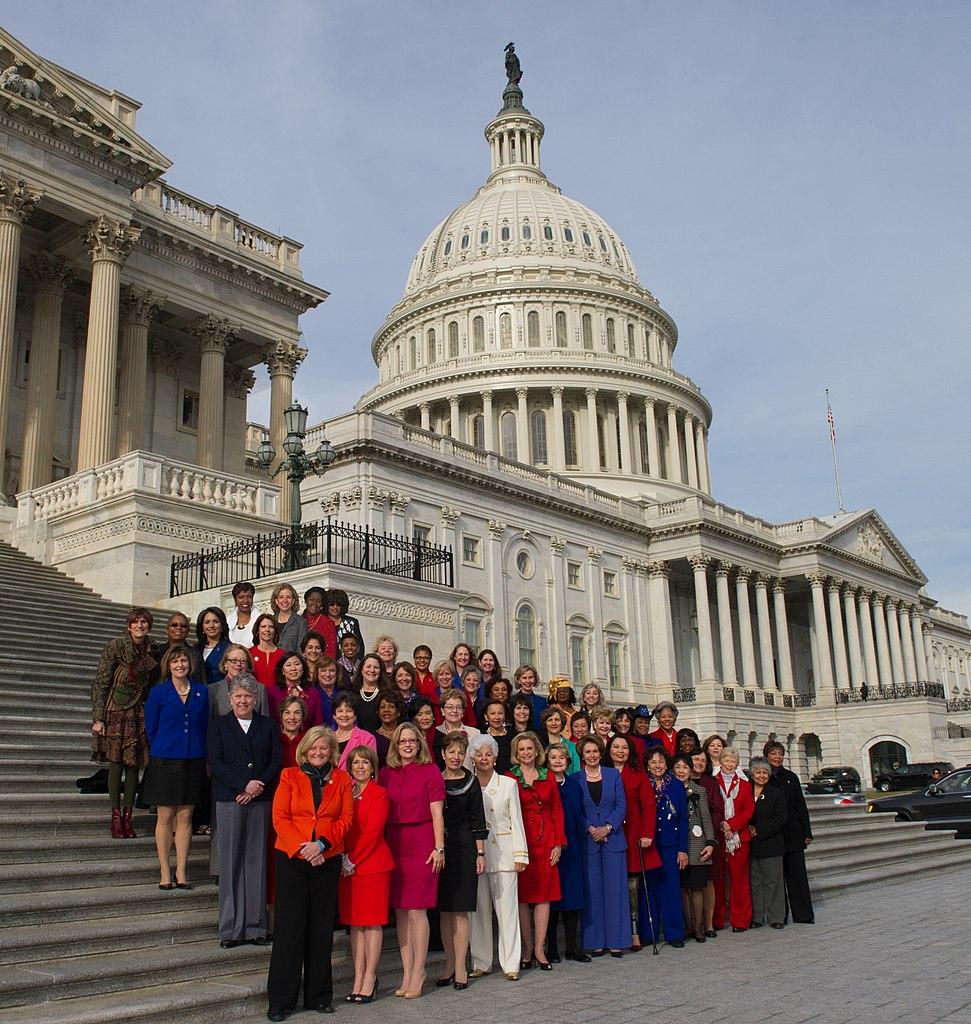 David Gergen, a noted public figure who has served four presidents and his staff analyst James Pitch, recently penned an article "Why Nancy Pelosi is good for America." Having survived a lifetime of challenges and personal attacks, like her or not, she is symbolic of the changes that are taking place in politics today. For year's right up to the November election, Pelosi has been a Republican piñata, but the dust has settled and once again she is second in line of succession to the president.
The Gergen research shows that the number of Democratic women in Congress have increased from 64 two years ago, to 89 today, while the number of Republican women has decreased from 23 to 13. This dramatic change in numbers is no accident. The Democratic Party has gone out of its way to encourage women to seek public office. In Washington, the Republican Party continues to be an "old boy" party.
This past year, some random efforts were made by Republicans to recruit women to run, but many of them lost primary contests to men. Upstate Republican Congresswoman Elise Stefanik has taken up the cause of recruiting more female candidates, but she has been rebuffed by her fellow members. If you watched the opening ceremonies of the new U.S. Congress you had to notice that the new Democratic majority looks like today's America and the Republicans resemble a male only corporate board meeting.
How do you account for the surge in female candidates beyond party recruiting? Many qualified women have finally decided that politics is now worth pursuing as a career. They have been encouraged to run seeing the success of others. Organizations like Emily's List have been supporting candidates all over the country with tangible support. On Long Island, Laura Curran is Nassau County Executive and both Laura Gillen of Town of Hempstead and Angie Carpenter of Town of Islip hold office.
Once upon a time the armed forces refused to allow women to go into combat. Not only has that changed, but the 2019 Congress has six women who have seen active duty in Afghanistan or Iraq. Obstacle after obstacle to women in politics has come crashing down and the business of one-sided politics is fast becoming yesterday's news. It's now up to this new generation of leaders to prove they are up to the job. I have no doubt that they will succeed and in a lot of cases do much better than their male counterparts.
By Jerry Kremer
Source: www.longislandweekly.com/women-on-the-rise-in-politics/